Is Buying a Dog From a Breeder Bad?
Am I a Terrible Person For Buying a Purebred Dog From a Breeder?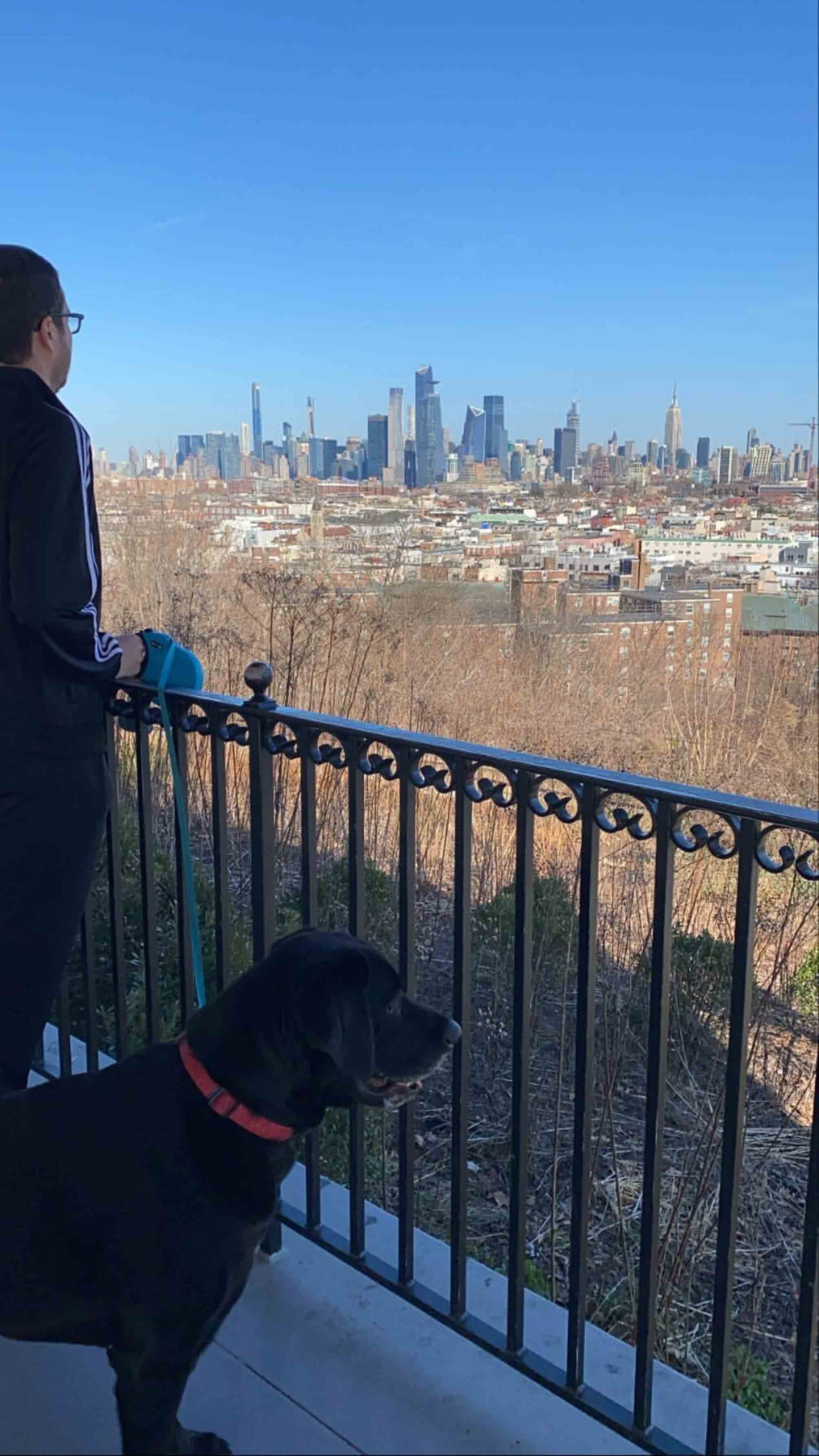 I have always grown up with dogs. As soon as I was born, I was introduced to my parents' Golden Retriever, Guinness, a gentle old girl who always enjoyed snuggling up next to my baby carrier. In fact, my parents loved dogs so much, they went on to get four more — a Golden Retriever and a Chesapeake Bay Retriever from breeders, and two additional goldies we rescued from the local shelter — before I graduated high school. Although I can dig up dozens of wonderful memories spent with each pooch regardless of where he or she came from, I never really considered the importance of adopting dogs from shelters until a few years ago.
I began thinking more about what it means to buy a dog from a breeder after I met my husband, Chris, who had a beautiful purebred black lab named Yogi. Oversize and delightfully aloof, Yogi is arguably the greatest dog of all time. He likes to play fetch, enjoys an afternoon at the dog park, and truly believes he's a lap dog despite the fact he weighs 100 pounds. And because Chris had the dog before we got together, Yogi instantly became a staple in our relationship, not to mention a favorite around our neighborhood.
Oddly enough, I also have five cats. And while it's certainly possible to get kittens from breeders, adoption was the only way to go as far as I was concerned. There were too many cats in my area who needed help, so I took it upon myself to help as many as I could. But for some reason, I viewed dogs differently.
At the end of the day, would I trade my purebred lab for anything in the world? Absolutely not!
At 6 years old, Yogi is officially our giant baby, and we couldn't imagine our lives without him. That being said, our next dog won't come from a breeder. For me, the opportunity to save multiple lives by adopting one dog is the most compelling reason. When dogs are adopted, they make room for shelters to accept more dogs. With shelters all over the US at capacity right now and approximately 670,000 dogs being euthanized in the US each year, it's important.
Now that I've done more research regarding purebred dogs, I don't see the point in contributing to the overpopulation of dogs in general. Yes, there are some benefits to having purebred pups — you know their lineage and have a better prediction of their temperament before they come home, for example — but with so many dogs who need forever homes in the US, I'm not sure adding more puppies to the mix is the best idea.
If you're truly determined to get a purebred dog but want to adopt, you can start by checking the shelters in your state. Although purebred pups aren't usually surrendered as frequently, they do show up on occasion. You can also keep an eye out on Petfinder to see if there are any specific dogs in need that could use a forever home. Keep in mind price is also a consideration. Chris paid a breeder $800 for Yogi, but at a shelter, we could score a new BFF for as little as $50 in some cases.
At the end of the day, would I trade my purebred lab for anything in the world? Absolutely not! But the next time around, we're sticking with a rescue pup, no questions asked.
Image Source: POPSUGAR Photography / Murphy Moroney