Be Rooted's Jasmin Foster Talks About Being the First Black-Owned Stationery Brand Sold at Target
Jasmin Foster is empowering women of color through stationery, and she's breaking the glass ceiling in the process. In under a year, the self-made entrepreneur has already made history with the company she built from the ground up. Be Rooted is the first Black-owned stationery brand to be sold at Target, which is not an easy feat, considering the huge BIPOC disparity in major retail distribution. "It's insane that we are in 2021 and I am the first," Jasmin told POPSUGAR, "but what I do know is that this will open up the doors for so many other Black-owned brands to play in that space."
Jasmin has already opened many of those doors through her efforts to make journaling an accessible and inclusive form of self-care. It's clear just by glancing at her nearly sold-out website and her Instagram, both of which are filled with a plethora of comments thanking Jasmin for inspiring Black girls to think, write, and speak freely.
Jasmin's passion for inclusion is equally reflected in her efforts to create opportunities for representation. Behind her journals is a team of Black and Brown artists, who've created designs that highlight a range of Black skin tones, protective hair stylings, and affirmations like "Act Up Sis," "Guard Your Heart," and "Hustle Harder."
Be Rooted debuts in Target stores nationwide on March 14, and we won't be surprised if all the journals fly off the shelves immediately. Keep reading for our full interview with Jasmin, and check out all the inspiring journal designs she shared with us.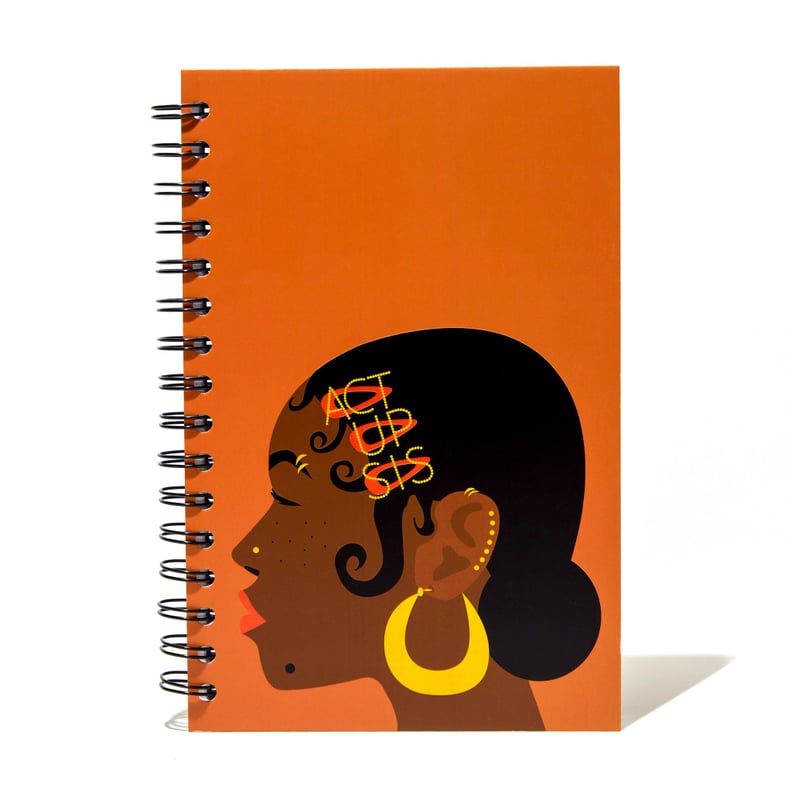 Act Up Sis Spiral Journal
On providing representation specifically in the stationery space: Jasmin recalled how she became aware of the industry's shortcomings as a young girl who loved all kinds of journals, sticky notes, and pencils. "I always felt like when I walked into the aisle, there wasn't a design aesthetic or even language that really spoke to me," she recounted. "From that point, I knew I wanted to create a brand in which women of color really feel seen and spoken to. When they look to a journal to pour out their goals, dreams, and aspirations, I want them to have language they're used to speaking, so they can be more vulnerable, more open, and it feels more relatable."
This Act Up Sis Spiral Journal ($16) is just one of the designs Jasmin hopes can accomplish just that.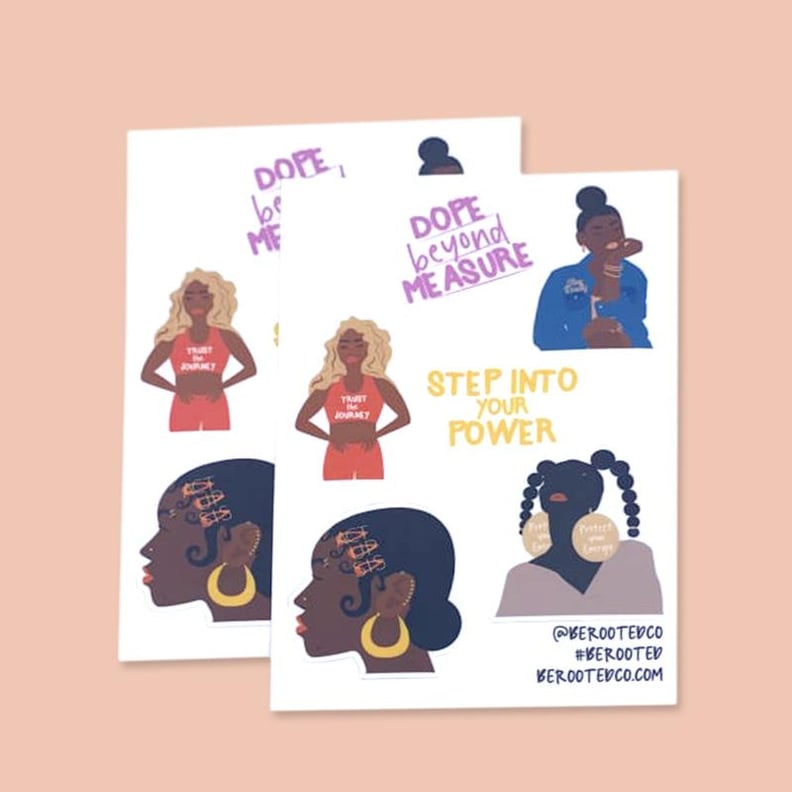 Be Rooted Collection Sticker Sheet
On the meaning behind the name Be Rooted: Jasmin explained her intention was to emphasize the relationship between self-worth, journaling, reaching goals, and expressing dreams. "Through the name, I really wanted women of color to feel that they were firmly planted in the stationery category — that they were rooted in their culture, that they were rooted in their reflection, and that they were also rooted in who they were," Jasmin shared.
Decorate your belongings with this Be Rooted Collection Sticker Sheet ($5), and let the designs serve as your daily reminder of the value of being rooted.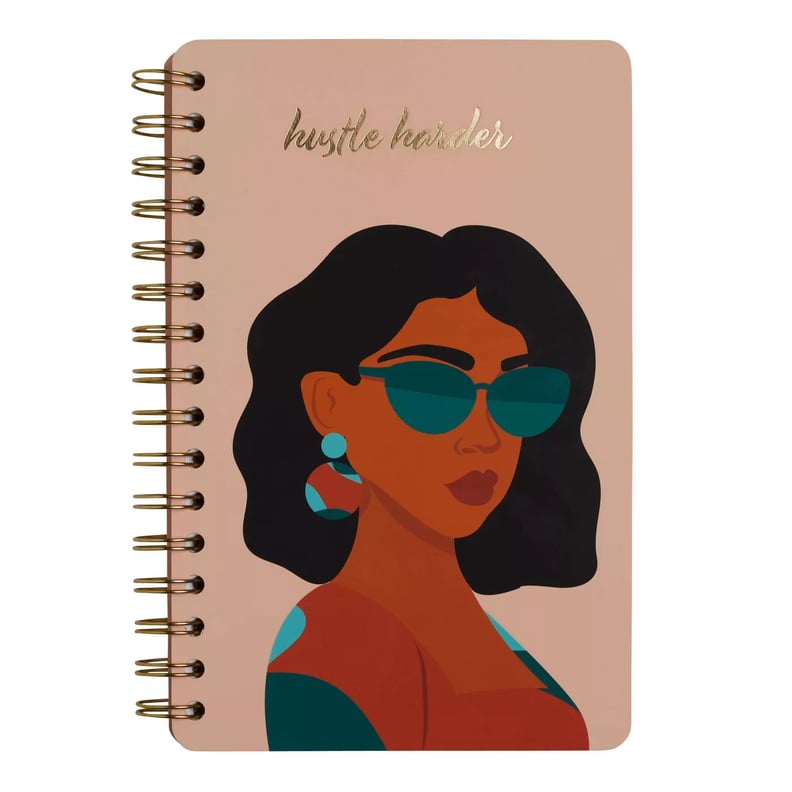 Hustle Harder Lined Spiral Journal
On breaking down racial barriers in retail distribution: Jasmin spoke of her longstanding relationship with Target Corporation, at which she worked as a senior buyer for several years. Always the cheerleader and advocate for other diverse brands, Jasmin never imagined she'd see her own on the shelves. "To be the first Black-owned stationery brand in the school supply section just means the world," she said. "This space is dominated by the big guys. There are huge brands that have been here for decades, so it's awesome to be able to create a new wave and showcase that women of color also deserve to be seen in an aisle that has historically been neglected. I'm so excited for my brand to be in the aisle, but I'm even more excited for diverse brands to see themselves in this category and for it to potentially open the door for others as well."
With this Target Exclusive Hustle Harder Lined Spiral Journal ($13), Jasmin hopes to inspire you to reach your dreams just like she did.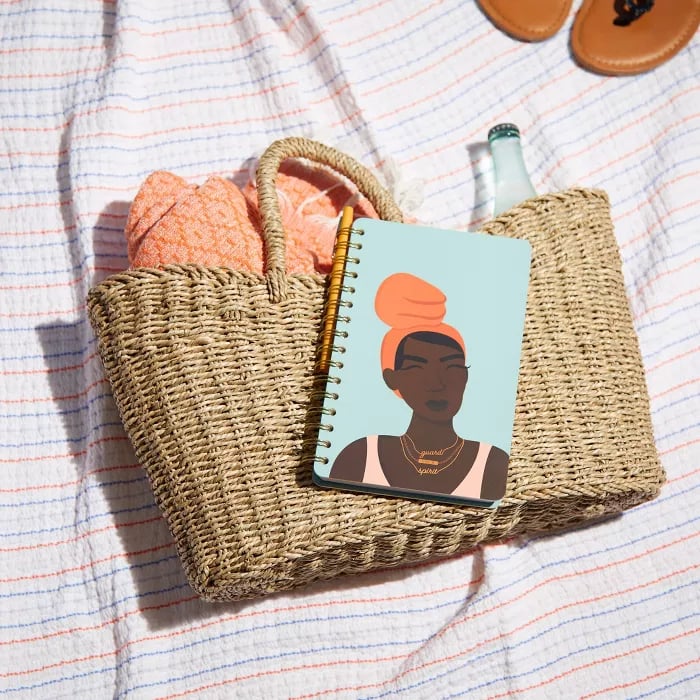 Guard Your Spirit Lined Spiral Journal
On how to effectively use journaling as self-care and reflection: Jasmin offered up her best tips and her favorite journal prompts. "If there's a particular problem you need to solve or something that you're thinking about, just start writing down your thoughts," she suggested. "Use it as a way to find clarity on anything that just gets stuck in your head. When you wake up in the morning, ask yourself, 'What do I want my day's intention to be? How did my day wrap up?' One journal prompt I love is 'What has made me happy today?' When you have it down on paper, it's a lot easier to work through it. A simple tip for someone who hasn't journaled before but wants to get started is to just start! Start really small, and build up consistency."
This Target Exclusive Guard Your Spirit Lined Spiral Journal ($13) is the perfect journal to put Jasmin's advice into practice.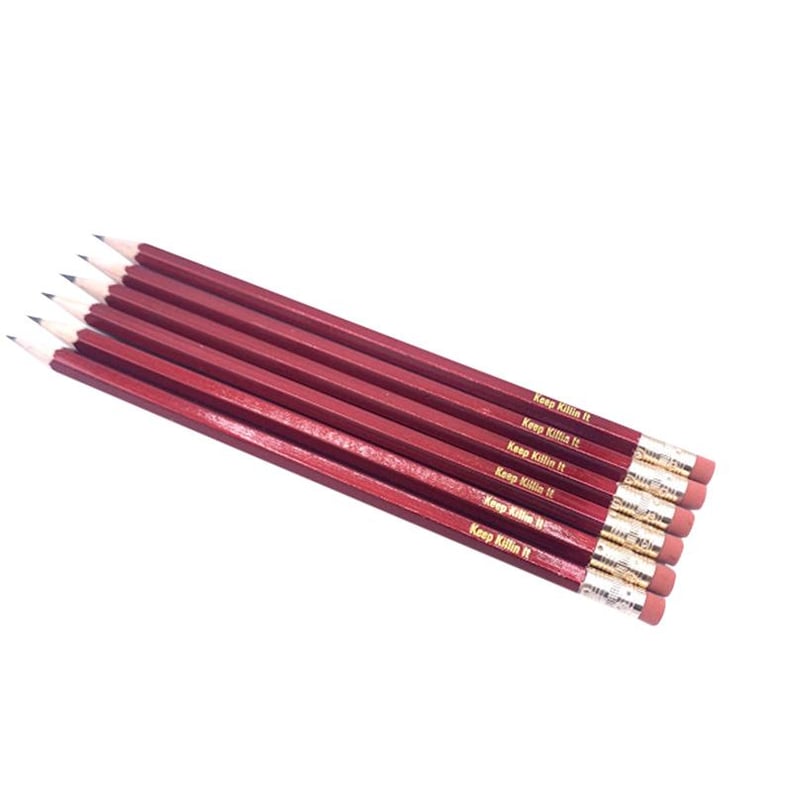 Keep Killin' It Hexagon Pencils
On representation at every stage of the creative process and uplifting artists of color: Jasmin revealed that she works exclusively with Black and Brown designers and illustrators. "That is really critical to my brand, because I want the designer to uniquely know who my customer is. That makes the design even more authentic, because I'm not having to teach or coach someone about our culture, they already get it," she said.
With these Keep Killin' It Hexagon Pencils ($6), Jasmin encourages you to draw your own designs and write with authority.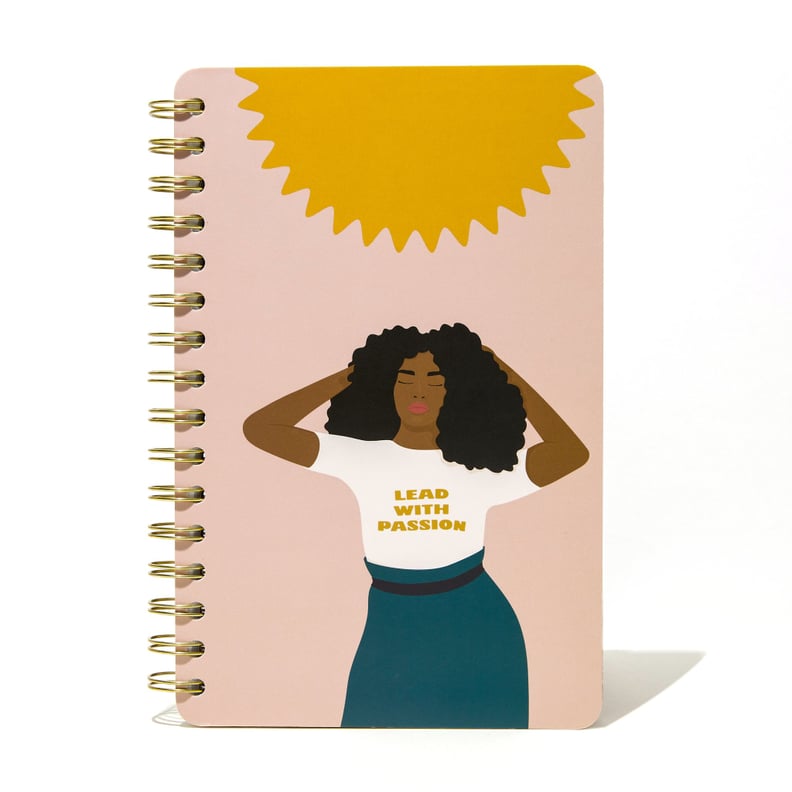 Lead With Passion Spiral Journal
On leading by example: Jasmin advised aspiring BIPOC entrepreneurs that "you have to be hungry to be a student of the business, because every day you're going to encounter a new challenge, and you're going to have to figure out how to pivot and continue to push through. If you don't have that hunger, you have to find it. If you're walking in the direction of your passion, everything falls naturally from there." And the direction of Jasmin's passion is certainly an admirable one: "To create joy in someone else and give them that moment that makes them feel special, that they're looking back at something that is beautiful but is also representative of them — that's what I'm doing this for," she said. "It's not about just selling something. My goal is to make women of color feel seen."
To follow Jasmin's groundbreaking lead and jot down your own passions, use this Lead with Passion Spiral Journal ($16).