3 Editors Tried Silk + Sonder Wellness Planners and Discovered They're More Than Just Agendas
As POPSUGAR editors, we independently select and write about stuff we love and think you'll like too. If you buy a product we have recommended, we may receive affiliate commission, which in turn supports our work.
It's finally a new year, and one of my favorite things about a fresh start is cracking open a brand new planner! With goals and resolutions on the horizon, a new planner is the perfect partner in crime. The beginning of a new year often is a time to reflect and set goals for yourself. Whether it's career and education, health and fitness, relationships and environment, budgeting and money, or all the above, setting goals and introspection are a crucial part of progress. The Silk + Sonder Wellness Planner is the intersection of it all.
Silk + Sonder creates wellness-based planners that will take into account your holistic goals. It's a subscription-based service that will mail you a brand new planner every month. You have the option to subscribe to monthly ($20), three-month quarterly ($54), or annual ($179) plans. It features mood, habit, and sleep trackers, recipes, an expense tracker, and so much more! Not only can you introspect and reflect on the previous month but you can also set goals and intentions for the upcoming months as well.
Keep reading to see what our editors thought about the Silk + Sonder Wellness Planners.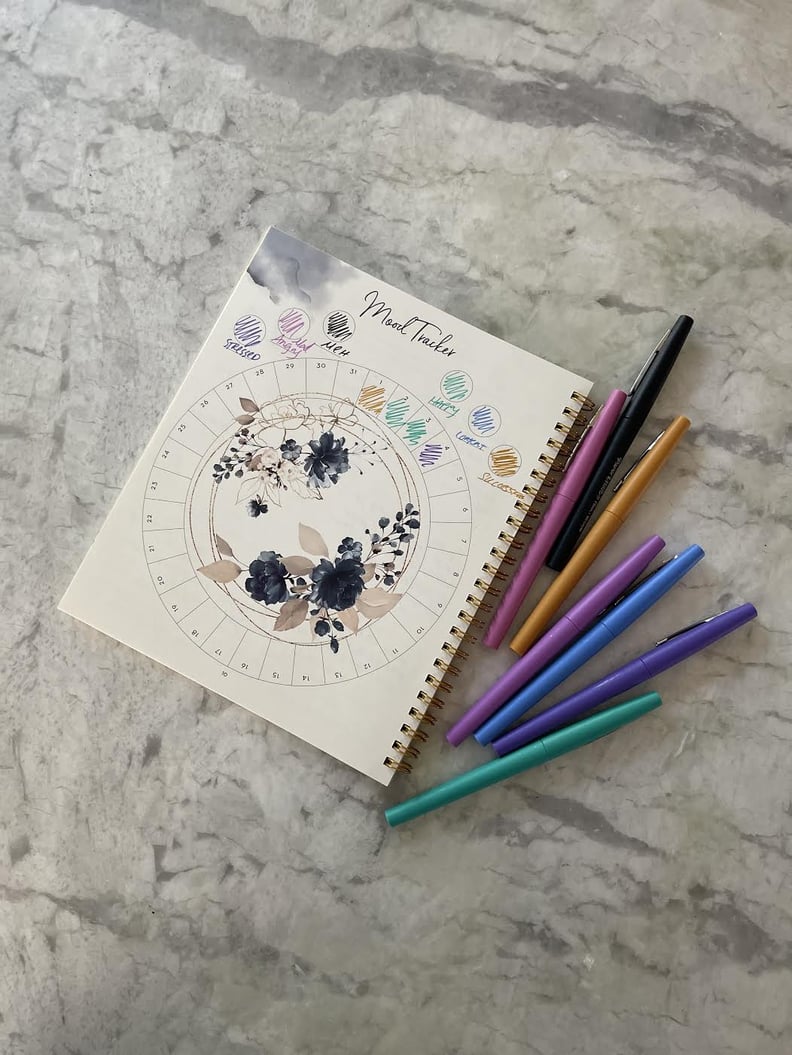 Prioritizing What's Important and Setting Expectations
"I have used the Silk + Sonder Wellness Planner ($20) for the past couple months, it has helped me realize that I was putting too much on my to do list. With a list too long and always unachievable, rarely did I feel successful. Through the Silk + Sonder planner, I was able to see this and better set my expectations for myself everyday. I loved that this planner gave me opportunities to set goals/habits not only for the month but also each week. This allowed me to set smaller goals each week that help hit my monthly habits but also test out new goals each week, too. This planner has a whole lot more too, like a reflection of the previous month, a daily mood tracker, and different monthly prompts that reflect on larger topics like gratitude, ambition, etc. I didn't use all of the trackers like expenses, water intake, and sleep tracker as I already have other ways to track those things. This planner all in all helped me form better habits and also ensured I reflected upon each and everyday."
— Lauren Hendrickson, head of Shop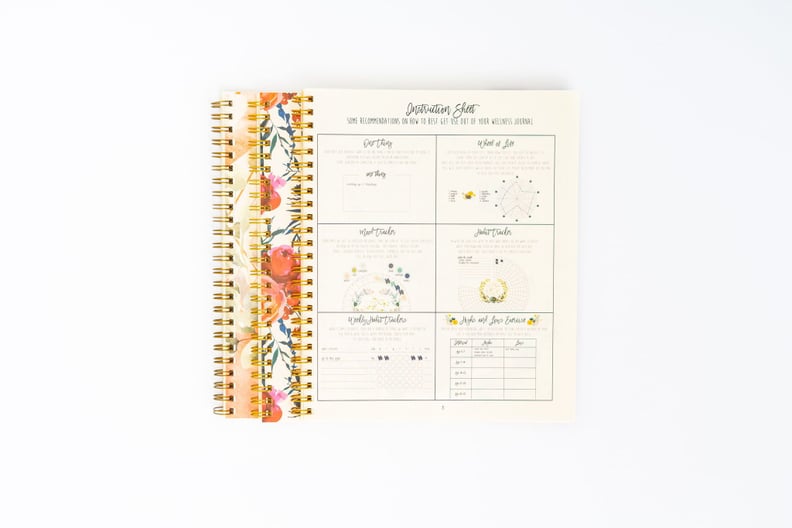 Being Present and Mindful
"My two favorite things about the Silk + Sonder Wellness Planner ($20) were the habit and mood tracker. I always feel like I have a million things to do each day, and I'm not always as present or tuned into myself as I would like. This planner was helpful in allowing me to document the small changes in my day-to-day life that affect larger things. My mood and my habits are often linked; if I don't drink enough water, get in a daily walk, or talk to a friend, I feel more anxious and annoyed. Being able to see all that tracked was interesting and something I've never done before. I also like that the planner is structured month by month so that it doesn't feel too overwhelming. All in all, I think it's an awesome way to practice more mindfulness."
— India Yaffe, assistant editor, Shop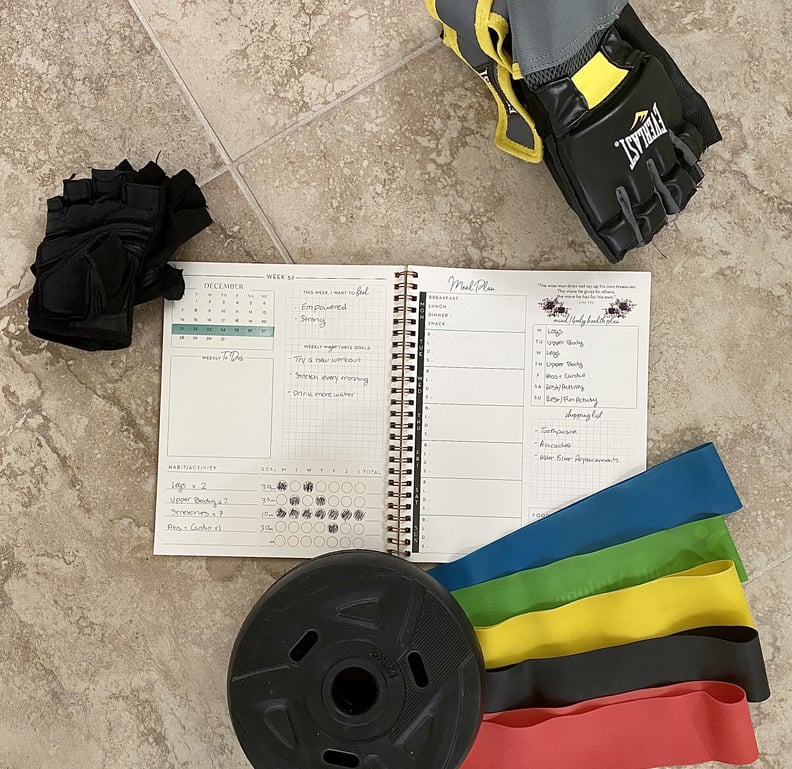 Accountability and Reflection
"I usually don't use traditional paper and pen planners, I mainly use digital/online based planners to keep track of my day and responsibilities. However, after using the Silk + Sonder Wellness Planner ($20), I realized the value of writing things down. I noticed several behavioral changes while using this wellness planner, but it mainly came from being held accountable.
I noticed that I was more accountable with my fitness goals for the week. I felt more motivated to work out because I wrote it down. I was able to tick off my accomplished goals and physically see the progress I've made, whether it was working out everyday or seeing how much more weight I can lift. Writing things down made me less forgetful as well. Whether it was to buy groceries or toothpaste or to email someone back, pitch an article, or ask a question, the intention of writing it down made all the difference.
There is a lot you can do with this planner, and some parts may not be as relevant to your life right now. At first, it felt overwhelming to set intentions for every part of my life every month, especially since I was not used to doing it. However, I slowly started to fill out other parts of my planner when I felt comfortable enough. It's your planner, so you can fill out whatever parts are relevant to you. Introspection and self-reflection is a hard thing to do every month — you have to be honest with yourself. I'm so glad that Silk and Sonder allowed me to put myself in the mindset to build these skills."
— Anvita Reddy, editorial coordinator, Shop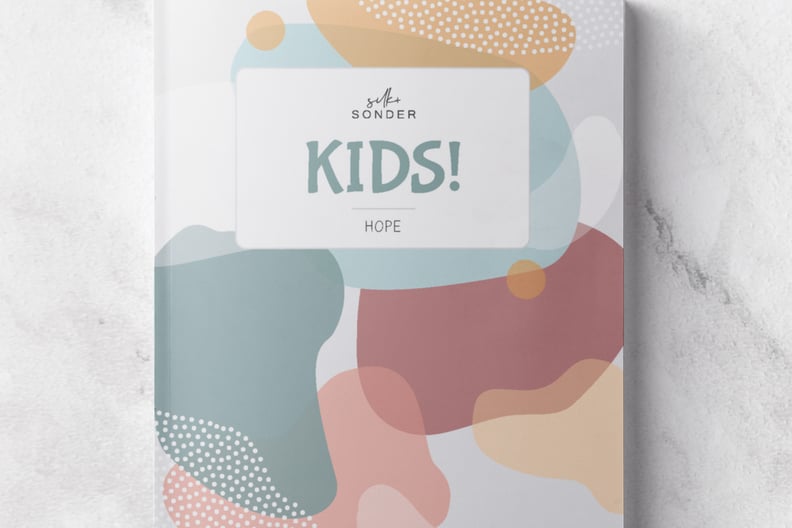 Silk + Sonder Kids! Wellness Planner
Silk + Sonder even has a wellness planner for kids so you can keep them accountable for their goals and time. Each month has a specific theme such as hope, or perseverance that will teach them how to incorporate those in their daily life. Silk + Sonder Kids! Wellness Planner ($15) includes space to track daily gratitude, moods, and habits, several interactive activities, and much more!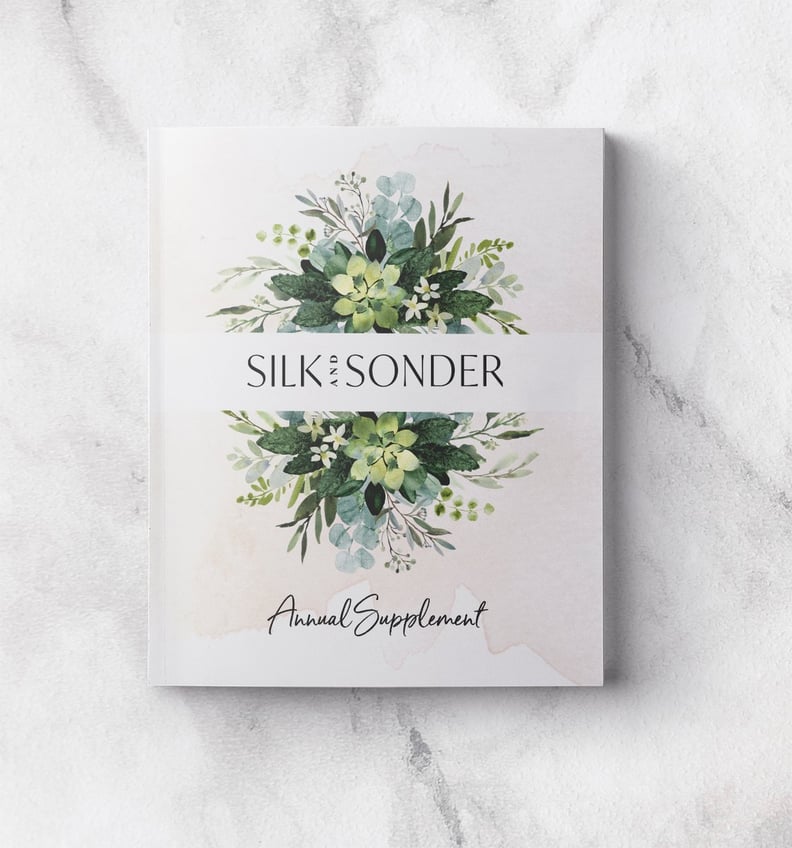 Silk + Sonder Annual Supplement
If vision boarding isn't your thing or need a bit more structure to vision boarding, try the Silk + Sonder Annual Supplement ($34)! The Annual Supplement is perfect for keeping track of your bigger goals and aspirations. It includes wildest dreams & goal mapping, bucket list, savings tracker, movies/shows list, and so much more!