Gold iPad Rumors
Get Ready For a Gold iPad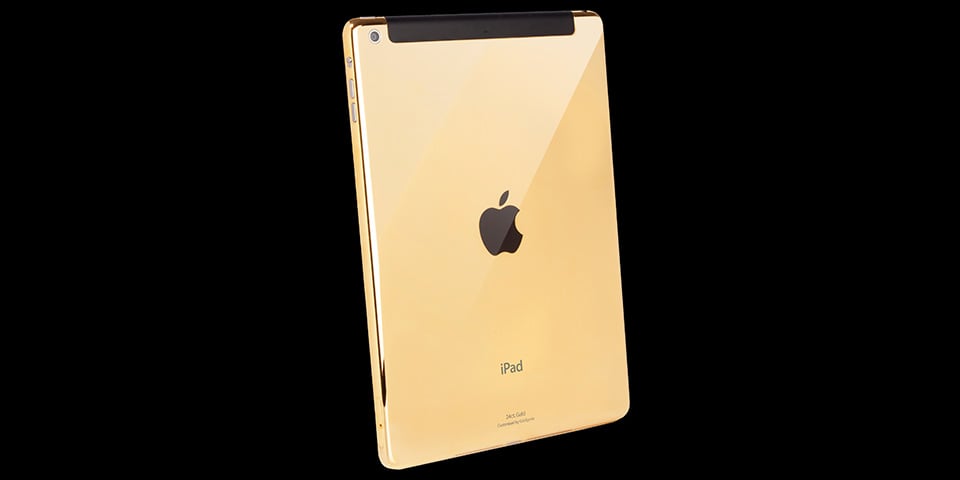 Is a gilded tablet Apple's golden ticket? We're expecting a new iPad this Fall, and the latest news is that Apple's next-generation mobile device will come in gold, like its iPhone brethren. According to Apple fortune teller/KGI Securities analyst Ming-Chi Kuo, "only iPad Air 2 will see a major upgrade in specs this year, including antireflective coating for the cover lens, full lamination for the touch panel, a gold-colored metal casing, an A8 processor, Touch ID/ fingerprint recognition and an 8-megapixel rear camera. "
Of all the 2014 iPad rumors so far, there are several we hope are true. An antireflection screen would be nice for reading in sunlight, and a fingerprint-sensing Touch ID home button would make our tablets more secure and more iTunes-purchase friendly. Apple is also reportedly working on its biggest iPad ever with a mammoth 12.9-inch iPad slated for early 2015.
We're not expecting the new iPads until after the special Sept. 9 press event, which will we be covering live, at the scene. Stay tuned for more iOS gadgetry updates!