iPhone 6 Confirmed
This Chinese Carrier Just Confirmed the iPhone 6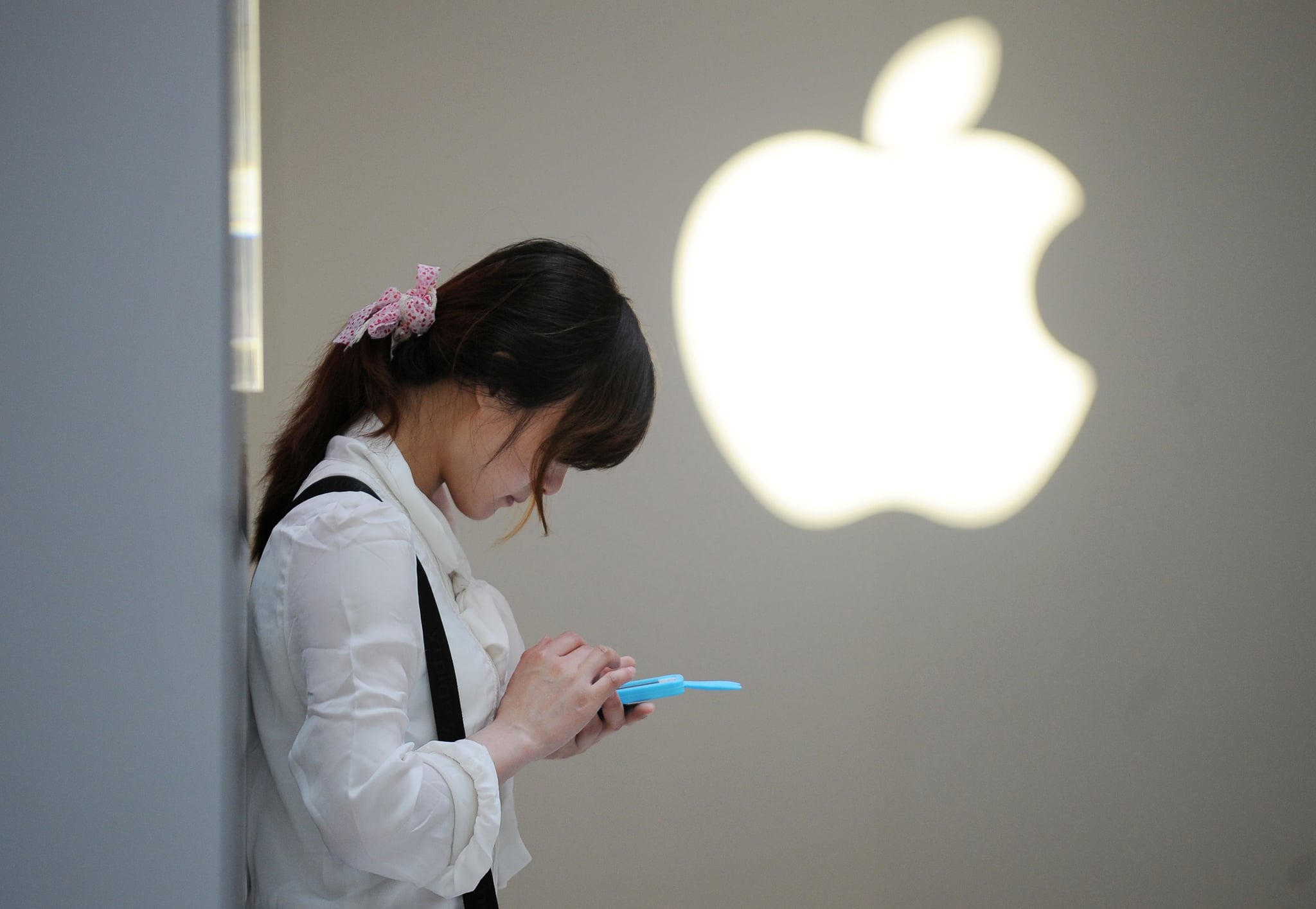 Rumors of a new Apple smartphone, which media dubbed the iPhone 6, had been all but confirmed. But a social media post from China Telecom Shanghai, the third largest mobile carrier in the country, just verified that the iPhone 6 is indeed on the way.
We weren't exactly sure what Apple's mysterious Sept. 9 press conference had in store, but we had a pretty good idea it was going to be all about the newer, bigger iPhone. China Telecom's post on Weibo (the Chinese version of Twitter) confirms the news, and even reveals a few details. The next iPhone will be compatible with many wireless networks, which is great news for international travelers. The image in the Weibo post matches many of the leaked photos we've seen of the Apple smartphone, which will run the new iOS 8 mobile operating system.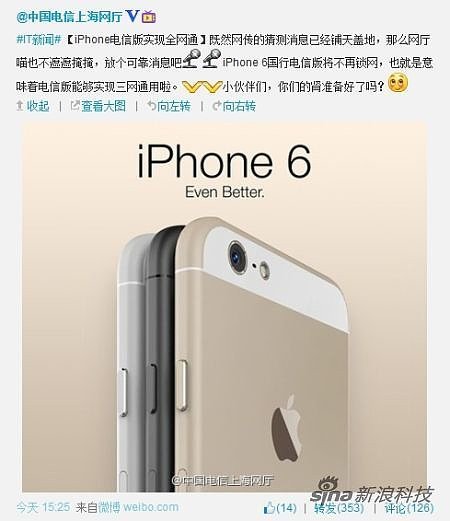 The confirmation is great news for fanboys and fangirls, but recent reports say that suppliers can't make the phone's screen fast enough. This could mean a seriously limited supply of devices.
Typically, Apple news is kept under lock and key until the company's own announcement, but apparently China Telecom isn't playing by Apple's rules today. Get excited, and stay tuned for more iPhone updates!