5 Causes For Coughing at Night
Why You Have a Nagging Nighttime Cough
Like us on Facebook
You feel fine all day, but something happens when you tuck yourself into bed. A tickle in your throat leads to a nagging cough that only seems to happen at night, interfering with your sleep and leaving you irritable the next day. If you've ruled out the common cold or other respiratory infections, here are five common reasons you may be coughing at night.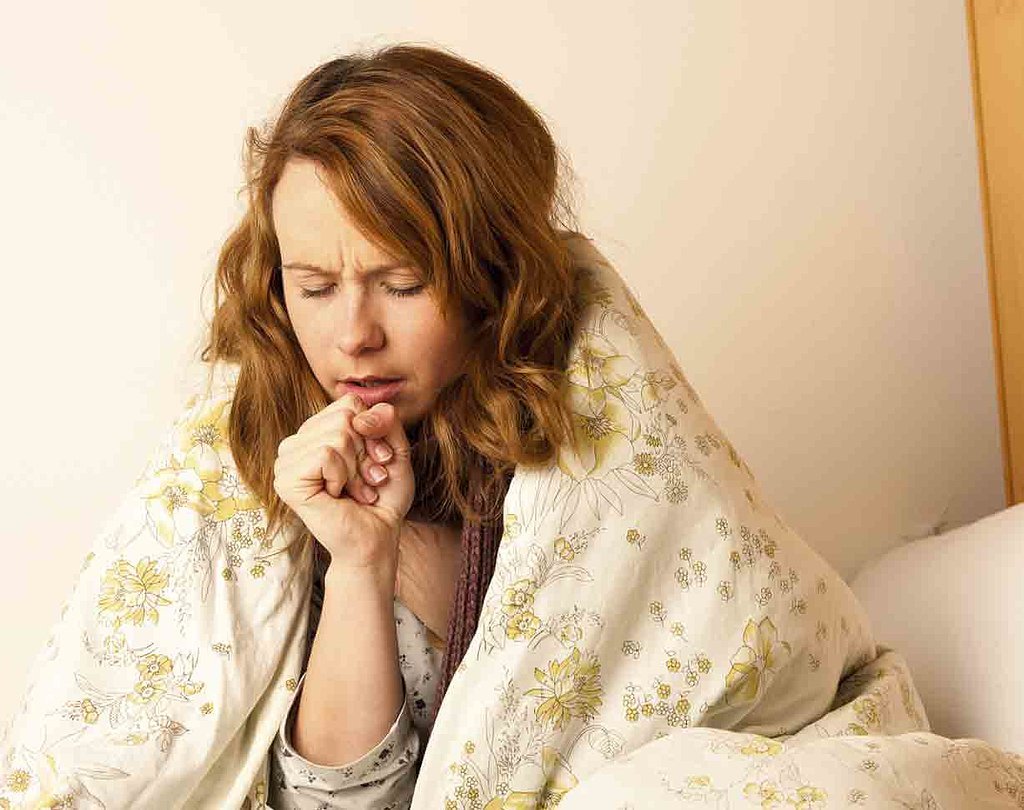 Asthma: Most people equate asthma with the image of someone gasping for air. Although this can definitely be a symptom, most people with asthma commonly experience a dry cough. Make sure to talk to your doctor about getting tested for asthma to rule it out as the cause of your coughing.
Sinusitis: A chronic stuffy nose could also be the culprit. When sinuses are clogged, the mucus can drip down the back of the throat (postnasal drip), causing that annoying tickle. Allergies may be causing your sinusitis, and if using a neti pot doesn't help, your doc can prescribe allergy meds or a nasal spray to help clear your sinuses.
Acid reflux: Acid reflux disease, aka GERD, can also cause coughing. When lying down, the acid in your stomach, which causes indigestion and heartburn, can also wash into your lungs. If you think that GERD is the problem, try eating a smaller dinner earlier in the evening and prop your head up on a couple pillows when you sleep. If this doesn't help, there are also OTC medications that work wonders.
Iron deficiency: A diet lacking certain nutrients can also contribute to a chronic cough. If your body is low in iron, swelling and irritation in the back of your throat could be a symptom, which can lead to coughing. If this sounds familiar, then an iron supplement may be all you need.
Check your drugs: Meds, like ACE inhibitors prescribed for high blood pressure, can create the side effect of a dry cough. Talk to your pharmacist to see if your coughing could be caused by one of the medications you're on.