My Skin Is Highly Reactive, but It's Got Nothing but Love For Alpyn Beauty's New Peel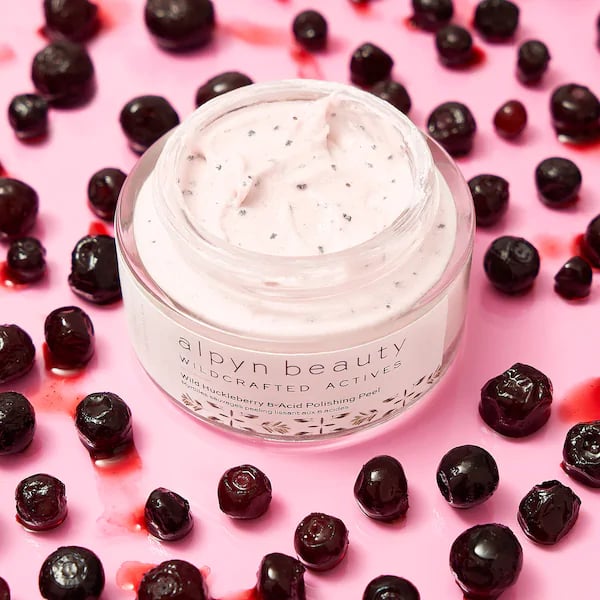 sephora.com
As POPSUGAR editors, we independently select and write about stuff we love and think you'll like too. If you buy a product we have recommended, we may receive affiliate commission, which in turn supports our work.
While I love trying out new cleansers from milky oils to micellar waters, scrubs and peels get much less play in my beauty routine. My skin is rather sensitive, and rough particles can quickly turn my face red and leave it looking even more dry than normal. Then, while I'm a big fan of AHAs and BHAs in small doses in serums and creams, I find peels often have stronger acid concentrations that can create extra irritation. Now that's not to say I never try — and love — an exfoliator (since I need to get rid of those flaky dead skin cells somehow), I just tend to play things safe in that category with proven products most of the time.
However, when I heard Alpyn Beauty was coming out with a peel, I was actually excited to try it because my skin had responded so well to the other products in this clean beauty line. I love that the brand sources its active ingredients right from Jackson Hole, WY, and, since those ingredients thrive in harsh climates, I expect they'd also help my skin thrive once temperatures drop in my hometown. But what I didn't expect was that I'd love this peel so much that I would actually use it every single day with not even one hint of redness or irritation after I rinse it off.
Ahead, learn what makes this product unique (hint: it's more than just a peel) and why I'd definitely recommend it for anyone else out there who has sensitive skin.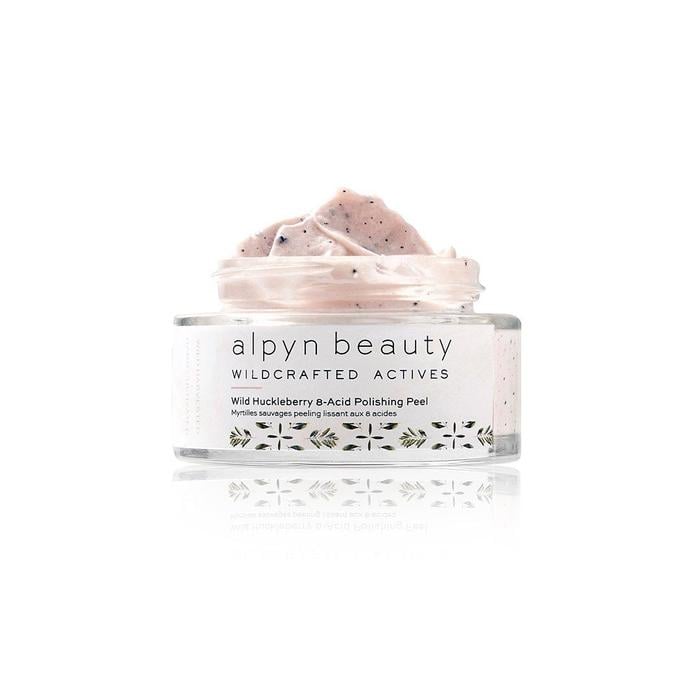 What's Inside the Alpyn Beauty Wild Huckleberry 8-Acid Polishing Peel
It turns out the Alpyn Beauty Wild Huckleberry 8-Acid Polishing Peel ($56) is actually a peel, a mask, and a scrub, all in one. First off, it's packed with eight acids (salicylic, citric, malic, tartaric, glycolic, azelaic, ferulic, and lactic) to help with chemical exfoliation. They're all naturally derived, and I can vouch that they were very gentle on my skin as a peel.
Next, skin gets treated to physical exfoliation as this product is left on for five minutes (as a mask) before rubbing in the bamboo powder and tiny berry seeds as a gentle scrub as you rinse it off. As a bonus, there's vitamin-C-rich wild huckleberry to add brightness and antioxidant protection at the same time.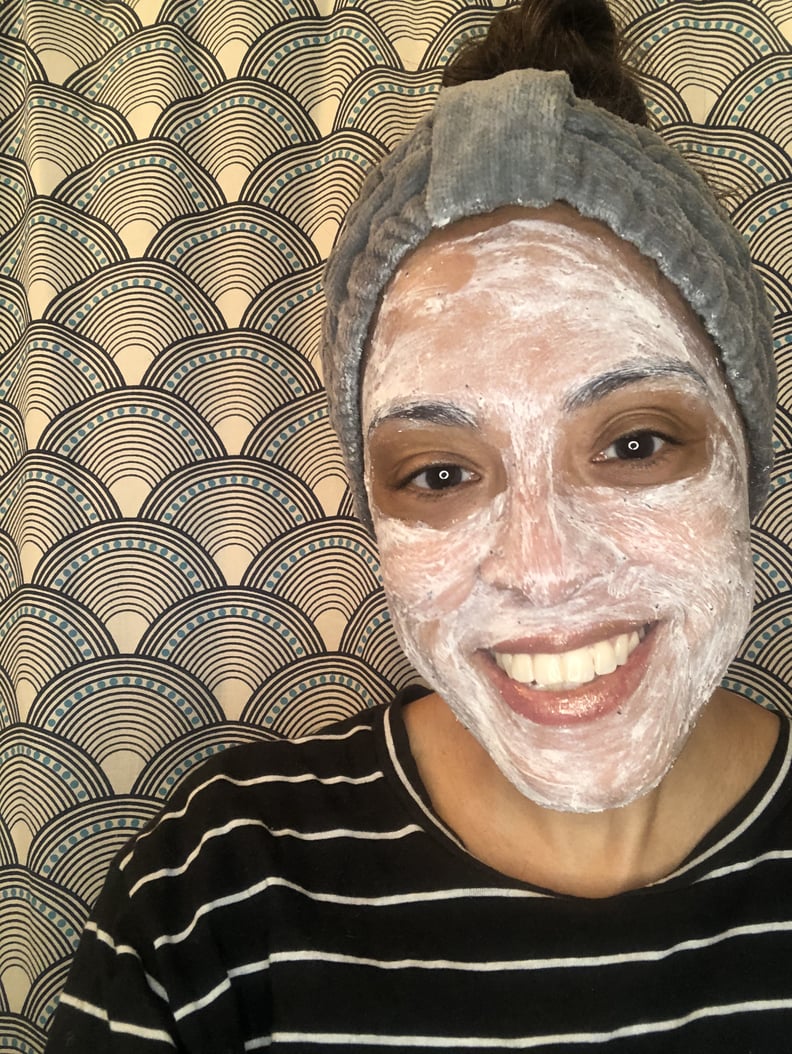 How the Alpyn Beauty Wild Huckleberry 8-Acid Polishing Peel Feels
If you're still wondering how something with double the exfoliation could be twice as nice on my sensitive skin, I think I know the answer. The texture of this peel is like a fluffy, lightweight mousse . . . and I mean the food, not the hair-care product. Not only does it feel so soft and smooth going on, but it leaves my face feeling next-level soft and smooth as well. Truly, I couldn't stop touching it as I hovered over the sink to get closer to the mirror as I checked out the results.
When I use this product, it's not even possible to feel the exfoliating bamboo powder, so I know those particles must be very fine. And, while you can see some seeds from the blueberry paste in this picture, you can tell it's not overly packed with them, either. I quickly began to look forward to its berrily noticeable aroma when I opened the jar and am still surprised when my face looks and feels just as great every single time.
As someone who rarely applies a traditional mask on a weeknight, five minutes is such a small price to pay for the results I've seen. Not only do I use it in my daily routine, but I actually rub the excess product on my hands as I'm rinsing it off my face to give those a quick little scrub, too. I think we're definitely up to a win-win-win by now.