Will Beth and Randall Get Divorced on This Is Us?
This Sad Theory Could Explain Why Future Randall Keeps Hiding His Hands on This Is Us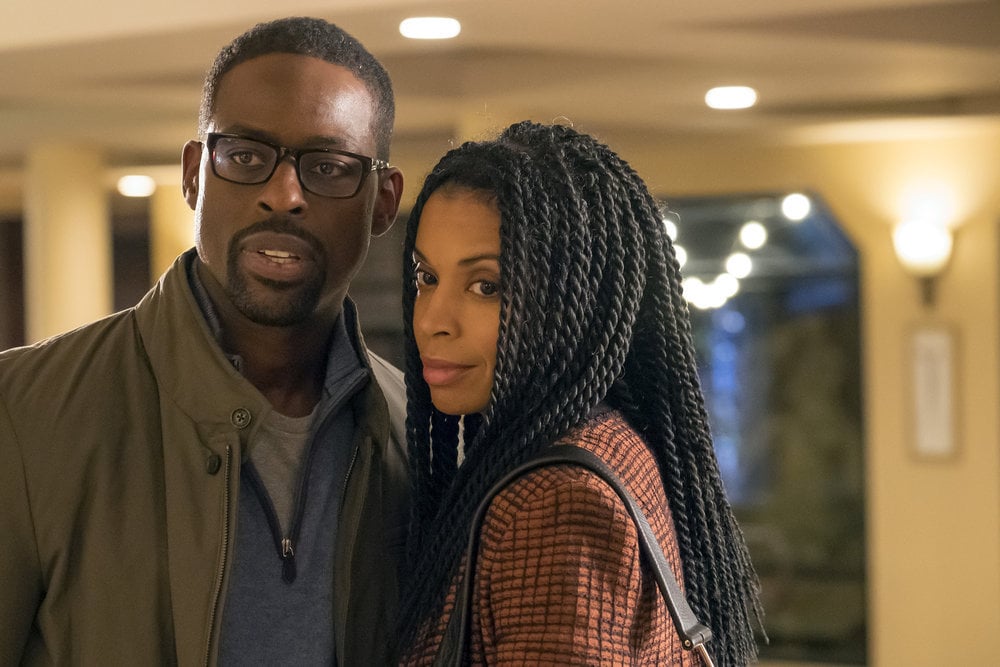 Image Source: NBC
If you think the final reveal of Jack's death was the heartbreaker to end all heartbreaking scenes, take a seat and buckle up, This Is Us fans, we've got a bumpy ride ahead. While it seems like we've been invested in these characters' lives for decades (and according to the show's timeline, we actually have), the recent scenes from the future are leaving us with a ton of questions. First, why is Randall hiding his hands behind his back or in his pockets? And WHERE IS BETH?! One Reddit theory seems to have the answer to both of these questions, and for a show that's constantly tugging at our heartstrings, it's a difficult one to process.
Reddit user ouatgirl recently asked the internet if "there is a chance that Beth and Randall split up at some point?" and the clues are out there: "When Randall (in the future) picks up Tess for dinner his hand is in his pockets (Therefore we can't see if he is wearing his ring); the only picture that Sterling posted to Instagram of him in old people makeup has his hands behind his back." They also pointed out that we know Randall and Tess plan their weekly dinner dates in the future, but "she is an adult woman and probably doesn't have more than 1 meal a week with her family and so isn't it a bit weird that she wouldn't have dinner with her parents together?" they wrote.
For the show that is constantly throwing us curveballs and connecting the dots in shocking and mysterious ways we could never anticipate, the possibility of Beth not being in the picture in the future is — unfortunately — believable. We've previously theorized about Randall's fate, but now it's his relationship with Beth coming into question. As one user points out in the comments, they are very open about their issues as a couple, but there could be a reason Beth is nowhere to be found in these shots from the future.
"Maybe they'll try and show an amicable divorce, somewhat of a rarity in modern TV," another added. "This show is all about the strengths of family, the power of love to overcome problems (even if only 20 years later). There have been quite a few relationship breakups on this show, but that's a lesser degree trauma. It's honestly more likely that Beth would die than divorce Randall."
Another user had some thoughts about how their fight about the apartment building could be a sign of the future. "A lot of the time, she seems frustrated at Randall's antics," they wrote. "During the apartment building episode she predicts exactly what will happen after they disagreed on what to do, which I think people would find endearing, but to me it tells just how much she seems to resent him. I certainly hope they don't but the fact that this show introduced flash forwards for the first time changes the show."
We're not too sure that Beth and Randall would split up or if the show would have her pass away in a "Jack-like way," but either way, we'll be needing more tissues. I mean, they are the couple most similar to Rebecca and Jack (sorry to anyone who's team Toby and Kate), but just like any couple, they have their issues. Only time will tell who is next to pass on the show, but let's just hope it's less fiery than Jack's.