Ellen Pompeo's Quotes About Patrick Dempsey 2018
Why Derek's Death on Grey's Anatomy Was "A Defining Moment" For Ellen Pompeo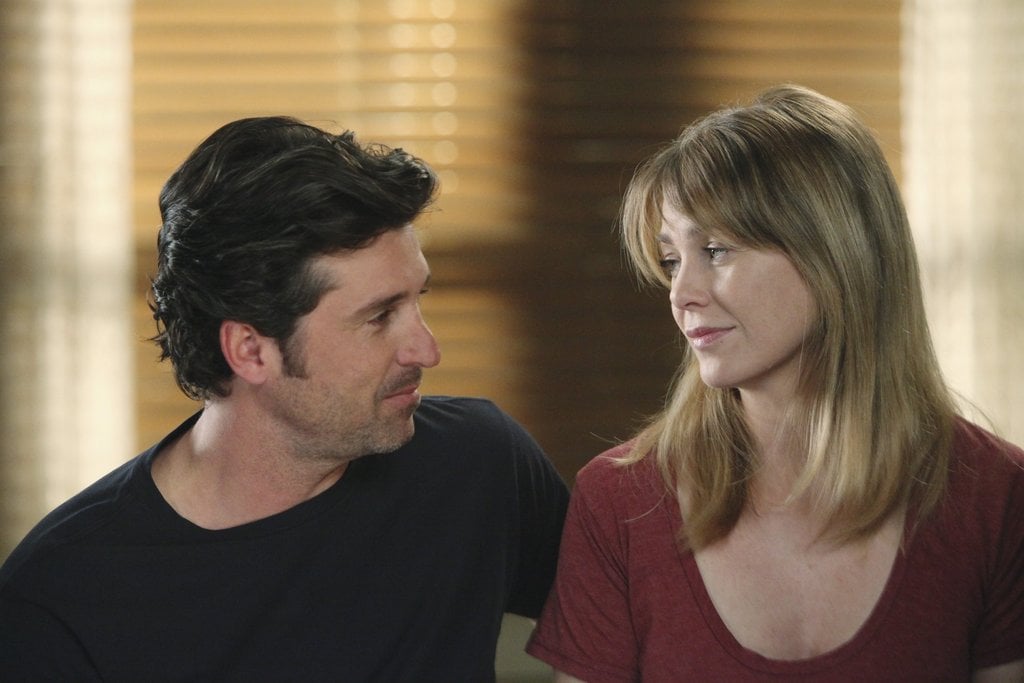 Meredith Grey might be a medical badass, but to be totally honest, she doesn't hold a candle to Ellen Pompeo. The actress recently sat down with The Hollywood Reporter to discuss her 14-year reign as Grey's Anatomy's leading lady, and she wasn't afraid to get candid about the silver lining of the controversial death of her onscreen love interest, Derek Shepherd (Patrick Dempsey). The article, which describes Pompeo as "TV's $20 Million Woman," reveals that Derek's death paved the way for the actress to finally negotiate for what she's worth.
"For me, Patrick [Dempsey] leaving the show [in 2015] was a defining moment, deal-wise," she said. "They could always use him as leverage against me — 'We don't need you; we have Patrick' — which they did for years. I don't know if they also did that to him, because he and I never discussed our deals. There were many times where I reached out about joining together to negotiate, but he was never interested in that."
Killing off fan-favorite Derek Shepherd — which Grey's Anatomy creator Shonda Rhimes once said had to happen "in order for [Meredith and Derek's] love to remain honest" — naturally left fans gutted. That being said, the show has continued on just fine without him, thanks to Pompeo's rock-solid performance.
"At one point, I asked for $5,000 more than [Dempsey] just on principle, because the show is Grey's Anatomy and I'm Meredith Grey," Pompeo said. "They wouldn't give it to me. And I could have walked away, so why didn't I? It's my show; I'm the number one. I'm sure I felt what a lot of these other actresses feel: why should I walk away from a great part because of a guy? You feel conflicted, but then you figure, 'I'm not going to let a guy drive me out of my own house.'"
After Dempsey's exit, Grey's Anatomy did try to replace him with Martin Henderson's Dr. Nathan Riggs (Pompeo: "I couldn't believe how fast the studio and the network felt like they had to get a penis in there"), but it soon became clear that Meredith could more than lead the show on her own. But with Rhimes leaving ABC for Netflix, will Pompeo follow suit? Don't worry — not only does it look like she's sticking around for a while, but ABC is also finally paying her what she deserves.
"What happened is that I went to Shonda and I said, 'If you're moving on to Netflix and you want the show to go down, I'm cool with that. But if you want it to continue, I need to be incentivized. I need to feel empowered and to feel ownership of this show.'"
The medical drama is set to embark on the second half of season 14 on Jan. 18. Read Pompeo's interview in full here.