Will Jessica Lange Return to American Horror Story?
Surprise! Ryan Murphy Confirms Jessica Lange Will Return to American Horror Story
Well, well, well. It appears Jessica Lange hasn't washed her hands clean of American Horror Story just yet. In addition to revealing a ton of new information about Hotel and the confirmation that season one's Murder House will appear on Hotel, the latest issue of Entertainment Weekly also contains a quote from Ryan Murphy about the (former) empress of his FX series. Lange, who has two Emmys and a Golden Globe for her performances on the show, announced her departure from American Horror Story at PaleyFest in March. Murphy talked about her decision to leave during the show's Summer TCA panel, but this is the first time he's confirmed her return. Here's the direct quote:
"I've been talking to her. It's always possible. I'm trying to deal with her play schedule. Jessica is always about the character. She'll be back — she's not gone forever. But that's the fun and fresh thing about the show: sometimes somebody has to go away before you realize how much you miss them. She wants to come back, we just have to come up with something."
Thought you'd seen the last of Lange, did you?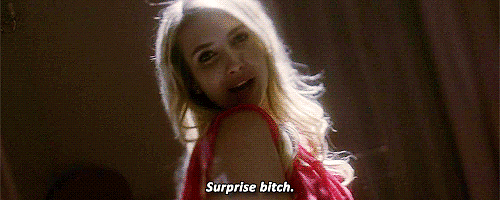 Related Content: