Mandy Moore Talks About Rebecca and Miguel on This Is Us
Mandy Moore Makes a Strong Case For Why This Is Us Fans Should Be Team Miguel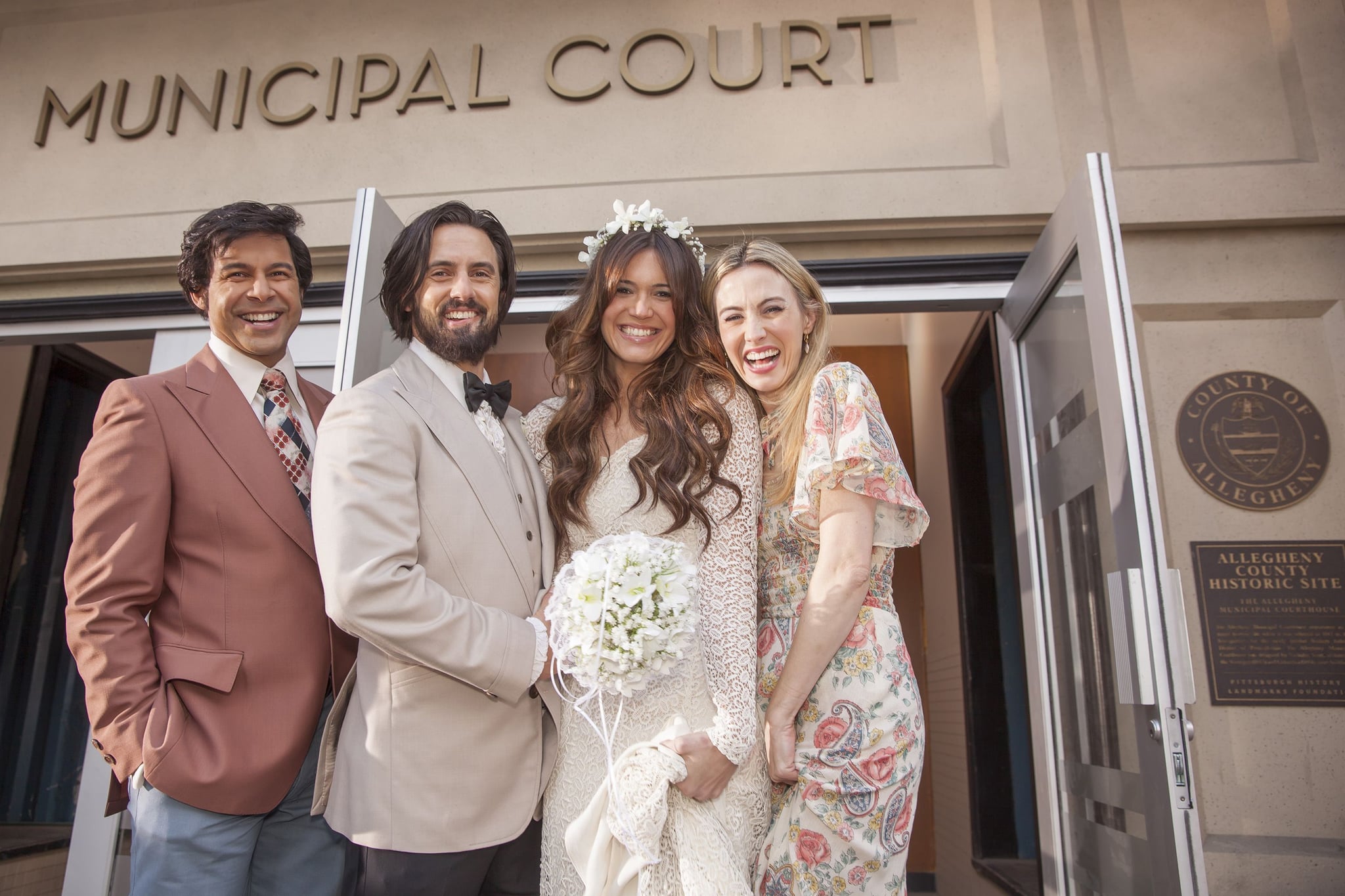 This Is Us fans, it's time we all give Miguel a little extra love. Ever since it was revealed that Jack's best friend is married to Rebecca in present day, fans have given the character a lot of flak. While it's understandable why people are divided about Rebecca and Miguel's marriage — Jack was Rebecca's great love, after all — their relationship is also true to life, which is what This Is Us is all about.
If you're still not convinced about being Team Miguel though, maybe you should let Rebecca herself (aka actress Mandy Moore) persuade you. While talking about the future of This Is Us in February, Moore explained why she really hopes fans will give come around to Rebecca being with Miguel. "I feel like Miguel has gotten a raw deal because people are like, 'But he's not Jack.' And it's like, 'Of course he's not, but that doesn't lessen their — they have a connection,'" she explained.
Sure, Rebecca already married the love of her life and Miguel was previously married to Shelly, but that doesn't mean they aren't allowed to finding love again. "Their life shouldn't be over just because he got divorced and her husband passed away," she said. "It's, again, very true to life. They should celebrate finding each other and being able to support one another after such a loss." After all, Rebecca wasn't the only person who lost a loved one when Jack died; Miguel also lost his best friend. Even though Rebecca and Miguel didn't get together until later in life, it's understandable that they would be drawn to each other. They have history and have experienced a lot of highs and lows together.
Jon Huertas, the actor who plays Miguel, echoed Moore's same sentiments when I spoke with him last March. "If you love Rebecca as much as you say you do, as much as you think you do, or as much as you want to, you have to trust her with what she's decided," he said about Rebecca's decision to marry Miguel. "You just have to give the story a chance. You have to trust the writers and you have to trust that Rebecca made the right choice for the right reasons."