Will the It Sequel Be Scarier Than the Original?
Proof That the It Sequel Will Be Much Scarier, Straight From Bill Skarsgard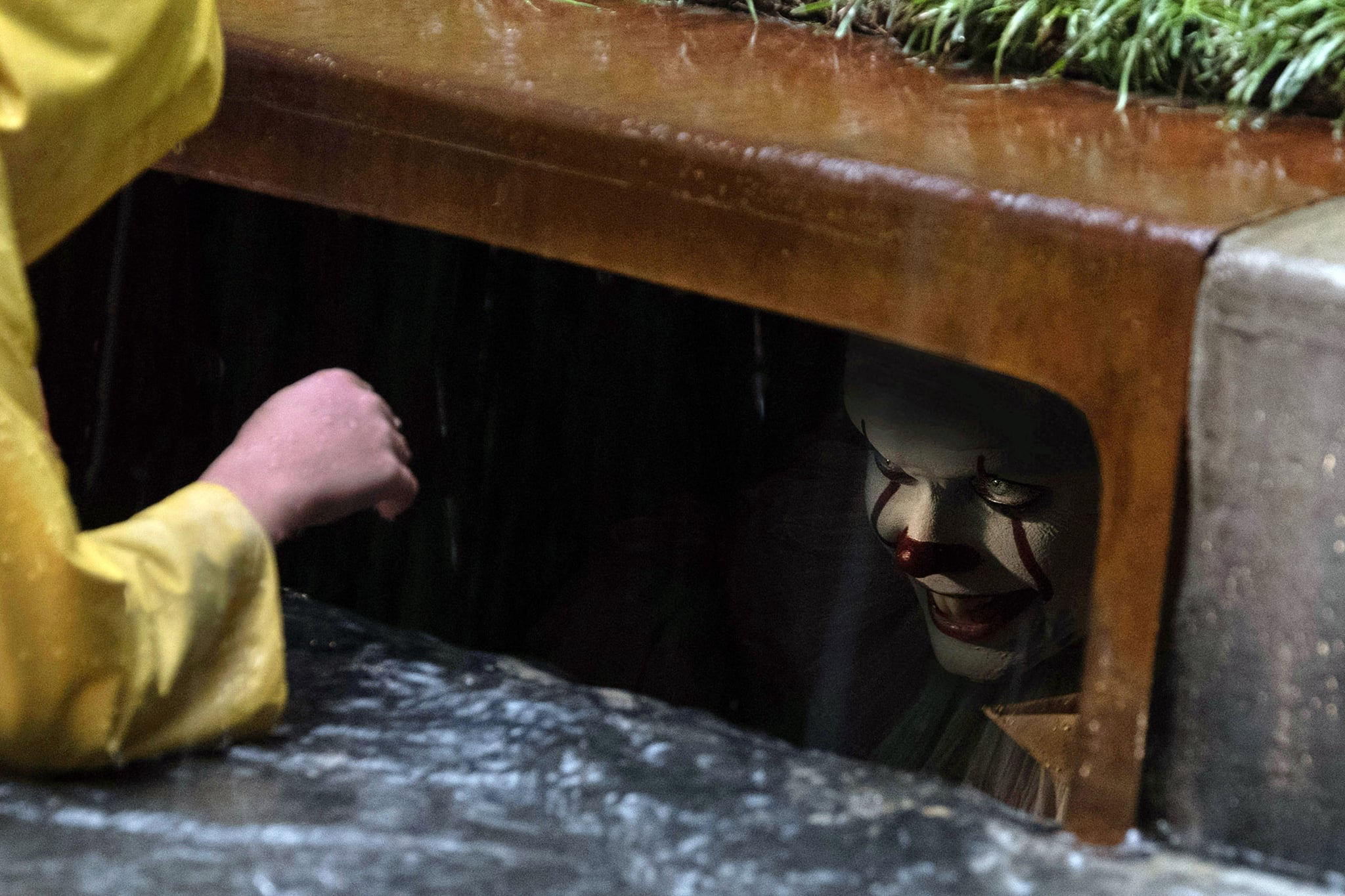 Despite its box office success and pop culture impact, the recent It remake did receive complaints from viewers who felt it isn't scary enough. Being that the film centers around an entertaining, wisecracking group of teenagers, it does have a more lighthearted feel at times, clown or no clown. In a new interview, however, Bill Skarsgard warned that the sequel will be much scarier.
The exceedingly handsome actor, who plays the terrifying demonic entity known as Pennywise, told IGN, "The first movie worked so well at what it is trying to do, I think, and ultimately that is the kids' story, and you follow these kids and you sort of fall in love with these kids." It's true — Pennywise might have dominated the film's marketing campaign, but the heart of the Stephen King adaptation is unquestionably the kids in the self-proclaimed Losers Club.
The next chapter of the story is based on the latter half of King's novel, which follows the Losers Club after they've grown up. Though most of them have left the cursed town of Derry, they're drawn back to their roots for a final showdown with Pennywise. That means the young cast is being switched out for older versions of themselves (naturally we have a few ideas about who should play them), which raises the bar for potential horror. "The second one will be the adult story," Skarsgard continued. "I think the right way to do it is to make that movie actively different." In other words? We can go ahead and assume all bets are off in terms of frights for It: Chapter 2.
Skarsgard also hinted that the sequel will likely explore Pennywise's past, which we recently got a taste of after the nature of a terrifying deleted scene was revealed. "I think there might be worth exploring sort of the psychological aspects of horror, but also maybe the sort of cosmological existence of this being. What is he, and where does he come from?" If that means diving deeper into Pennywise's sordid dwelling, we might have to skip seeing the second one. (Just kidding.) (Kind of.)
The It sequel is set to hit theaters on Sept. 9, 2019.