Who Plays Young Ned Stark on Game of Thrones?
The Guy Who Plays Young Ned Stark on Game of Thrones Looks Completely Different IRL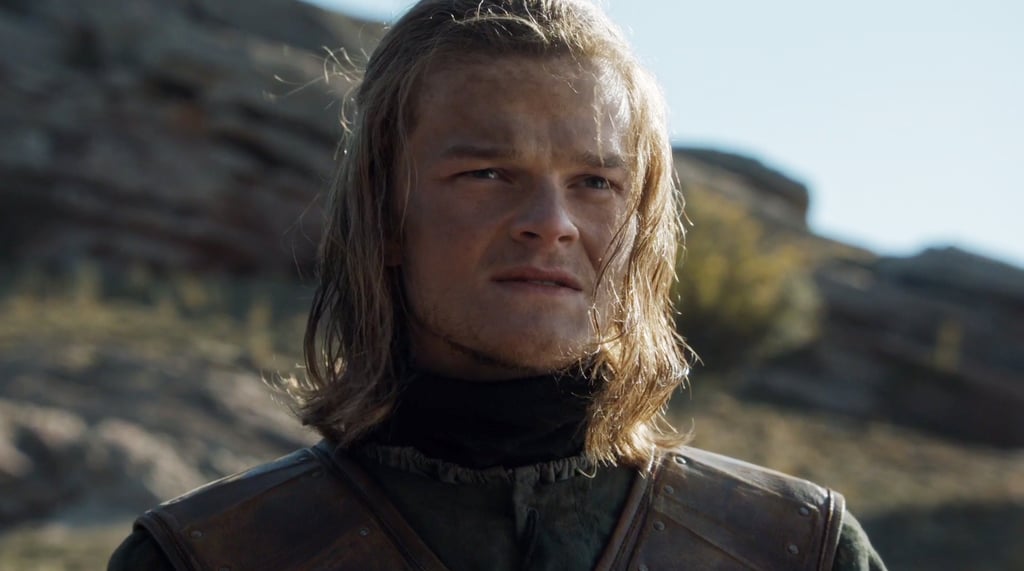 Image Source: HBO
Did you tune into this week's Game of Thrones and think, "Who is that gentleman playing Young Ned Stark?" You're not alone. He didn't look familiar (except from his appearance earlier in the season), but we had to know what his deal is. Turns out he's an English actor named Robert Aramayo who recently graduated from Juilliard School. As if graduating then booking a gig on Game of Thrones isn't enough, he's also appearing in Tom Ford's next film, titled Nocturnal Animals and starring Jake Gyllenhaal and Amy Adams. He'll show up on HBO again later this year in its Lewis and Clark miniseries, then he's costarring with fellow Game of Thrones actor Michiel Huisman (aka Daario) in Discovery Channel's miniseries Harley and the Davidsons, about the founders of the motorcycle company. Here he is looking totally different on the red carpet.
Image Source: Getty
The more you know! You can also read his take on the season finale at The Hollywood Reporter.
Related Game of Thrones Stories: