Why Wasn't Evan Peters in American Horror Story Premiere?
13 People Who Were Not Happy About the Lack of Evan Peters in AHS's Premiere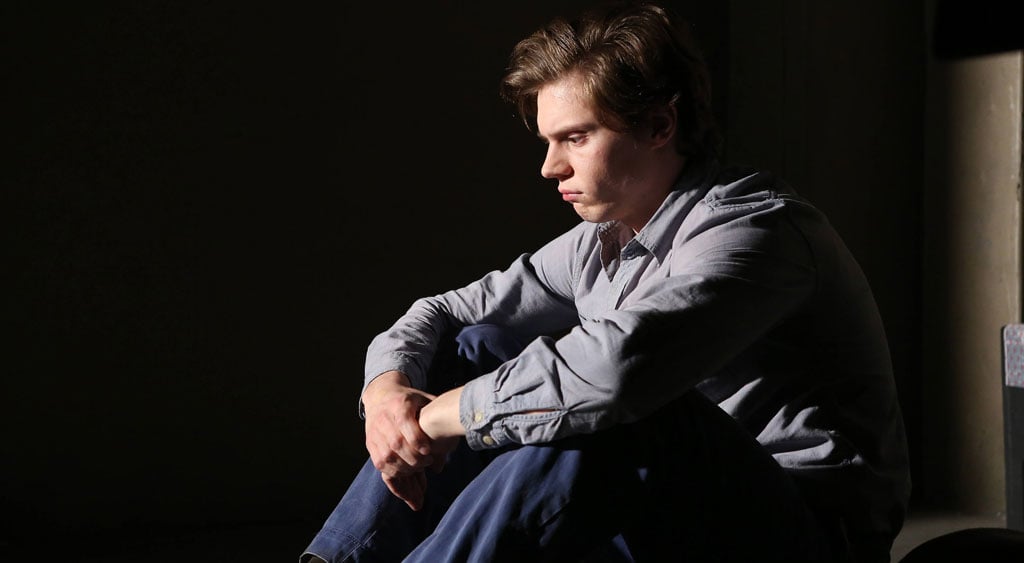 Image Source: Everett Collection
After months of dissecting every creepy poster and confusing teaser, the highly anticipated sixth season of American Horror Story finally premiered on Wednesday night. The theme, or maybe-theme, My Roanoke Nightmare, follows a "real-life" couple giving interviews about their lives as a dramatic reenactment is shown using "actors." The couple, Shelby and Matt, settle into a country house in the South after enduring a few traumatic events in LA, including a miscarriage and being the victims of a violent gang initiation. But while we knew to expect a few returning cast members (Sarah Paulson and Angela Bassett), we were introduced to people who were never announced for season six (Cuba Gooding Jr. and Andre Holland). But one returning cast member (and fan favorite) was noticeably absent from the premiere episode and the season's teaser: Evan Peters. Naturally, social media had a bit of a meltdown over Evan's absence, so to quench your thirst for blood over not seeing the actor yet, we've rounded up some of the best reactions below.
#AHS6: No theme song, No preview of next episode, No Evan Peters or Jessica Lange

Me: pic.twitter.com/c47yQgqSEa

— queer (@ceilingtiddee) September 15, 2016
-Made us wait a year for the theme
-No theme name
-Evan Peters wasn't in the first episode
-No Theme song
#AHS6 pic.twitter.com/2GxXohiUrM

— PT 26DAYS! [PB] (@BiebzMcCann) September 15, 2016
People: "This season is going to be the best"
Me: after not seeing Evan Peters #AHS6 pic.twitter.com/k9o8jJ22wE

— 9/15🍂 (@Hey_Jasminee) September 15, 2016
when you waited the whole episode for evan peters and he doesn't even appear #AHS6 pic.twitter.com/eQg9bOj7sk

— Alexis (@aleeexish) September 15, 2016
i'm not saying that this episode would've been better with evan peters in it, but it would've been better with evan peters in it #AHS6

— cynthia (@sonatahowell) September 15, 2016
When you see Evan Peters name in the credits but not in the first episode. #AHS6 pic.twitter.com/ag6IuTUJ3l

— s what (@sammicus04) September 15, 2016
#AHS6 all of us when Evan peters wasn't in the first episode. pic.twitter.com/sdcrCXJHHc

— LyndseyMoss/Lynzlove (@lynzlovemoss) September 15, 2016
Waiting for Evan Peters to show up like#AmericanHorrorStory pic.twitter.com/MIC8xacnAg

— Ryanne (@theoceansash) September 15, 2016
Where is Evan Peters? #AHS pic.twitter.com/Qbk6XoLrL6

— Krazy Kate (@_mermaidkate) September 15, 2016