Did Montana Know Brooke's Best Man on AHS: 1984?
Is This How Montana ACTUALLY Knows Brooke on American Horror Story: 1984?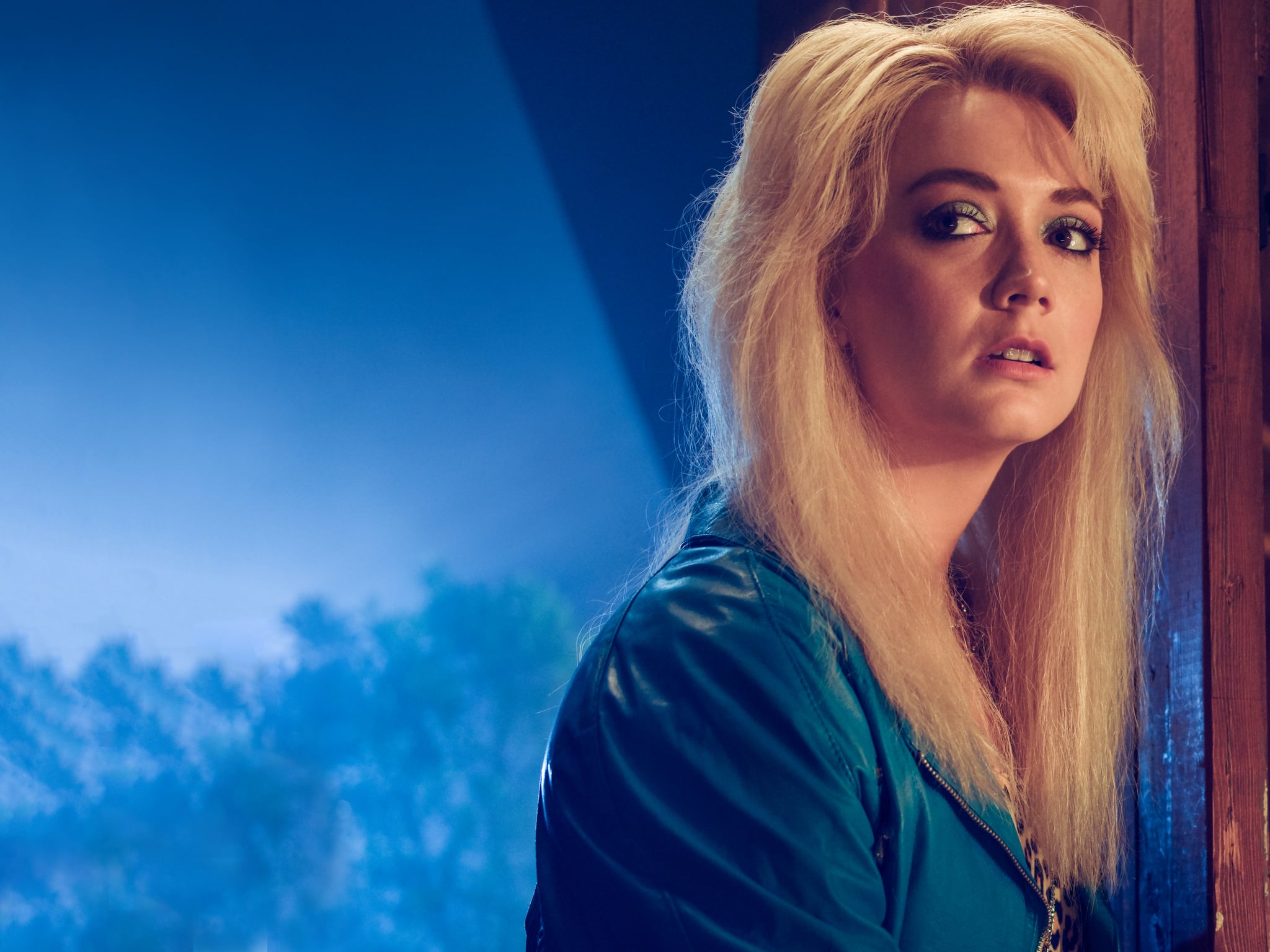 American Horror Story loves its twists and turns. In the third episode of AHS: 1984, we already see a huge twist: Montana teaming up with the Night Stalker. Their target? Currently undisclosed, but all signs point to poor, timid Brooke. So what secrets lie in Montana's magnificent head of teased hair? Based on the current evidence, we're convinced Montana had some kind of relationship with the best man at Brooke's bloody wedding.
Billie Lourd has given us a lot in the American Horror Story universe, from a feminist college dropout turned cult follower to a time-traveling witch. This season, she's Montana, a cool-girl camp counselor from the '80s who's suspiciously friendly with Emma Roberts's shy Brooke. At first, her friendliness with Brooke at the gym feels like it might be romantically motivated — in fact, she even kisses Brooke.
But now we're convinced Montana's chumminess comes with murderous intent. By the end of episode three, Montana makes out with Richard Ramirez, aka the Night Stalker, and asks him, "Why the hell haven't you killed her yet?" The "her" hasn't been defined. That said, it's very likely "her" is Brooke, as the Night Stalker had attacked Brooke in her apartment in the season premiere.
The question then is, why is Montana so fixated on Brooke? Let's rewind to Brooke's bloody wedding flashback. Brooke's wedding starts off a lovely, Pinterest-worthy affair until it turns into a Tarantino gore fest. When the minister asks her groom-to-be, Joey, if he takes her to be his lawfully wedded wife, Joey accuses Sam, his best man, of sleeping with his fiancée. Supposedly, nothing happened and Sam just crashed at Brooke's place before the wedding. The engaged couple, after all, had decided to save themselves for marriage. But the horrors unfold anyway, and Joey shoots Sam, her father, and himself (supposedly).
If Montana was dating Sam, it'd make sense that she would be out for revenge for his death and a potential affair. OK, but wouldn't Brooke know the girlfriend of her husband-to-be's best man? It could be that Montana was just in love with Sam from afar or had a secret relationship with him. It could even be that she was related to him or had some relationship with the groom. We'll just have to see where AHS takes us on this twisty, murder-y journey. Montana's definitely up to no good if she's asking the Night Stalker to kill someone for her.