Barney Stinson Gives Sophie Major Advice in the "HIMYF" Midseason Finale
"How I Met Your Father" is back, and no, we still don't know who the father is. But the season two premiere, which Hulu released on Jan. 24, promised something even bigger: a major cameo from a member of the original "How I Met Your Mother" cast. It's not surprising, since the season one finale featured Cobie Smulders as Robin Scherbatsky giving advice to Sophie (Hilary Duff) about her relationship with Jesse (Christopher Lowell). But in the season two premiere, viewers get a look at the original's most legendary cast member: Neil Patrick Harris as Barney Stinson. Barney returns for a good chunk of episode 11, the midseason finale, and he and Sophie have an emotional heart-to-heart about something they share in their pasts. Barney, like Robin, ultimately inspires Sophie to take a major step forward in her life, though we don't know how it'll turn out just yet.
The rest of the first half of "HIMYF" season two involves some other major cameos, including pop star Meghan Trainor as Sophie's neighbor, actor Mark Consuelos as Valentina's (Francia Raisa) father, and "Sex and the City" star John Corbett as a chef who dates Sophie for a few episodes. There's also a cameo from a minor "HIMYM" star who die-hard fans will definitely remember. Ahead, we're breaking down Harris's return to the series, plus all the other cameos that have happened so far.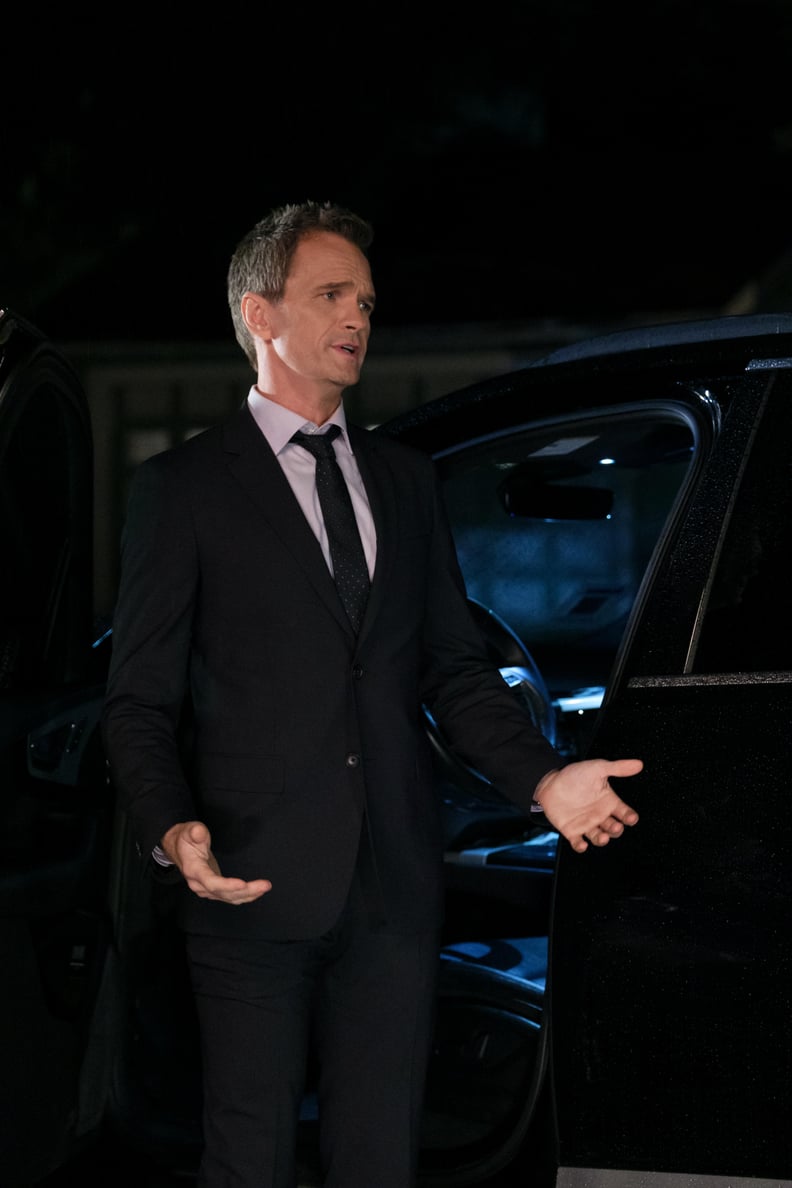 Neil Patrick Harris as Barney Stinson in "How I Met Your Father" Season 2
The first episode of season two picks up where the end of the season one finale left off, with Sophie reuniting with Ian (Daniel Augustin) as she tries to move on from Jesse, who's still harboring feelings for his ex Meredith (Leighton Meester). Sophie also only recently broke up with Drew (Josh Peck). When the gang find out Sid (Suraj Sharma) and Hannah (Ashley Reyes) eloped, they throw them an impromptu reception at the bar, where all three of Sophie's love interests cause drama and she loses all of them — seemingly for good.
"I blew it with three guys in 48 hours, and now I'm doing the Electric Slide," Sophie tells Valentina. "I think this is my rock bottom." But then the show cuts to older Sophie, played by Kim Cattrall. "I was wrong," she tells her son. "Rock bottom wouldn't come until later that year."
The show cuts to younger Sophie in her car on the phone; it's raining. "Mom, please call me back," she says. "I think I'm dating my dad." Fans will remember that Sophie's mom is a free spirit, and she never knew her dad. She hangs up, only to crash into another car.
She gets out to survey the damage, and the driver of the other car gets out. It's none other than Barney Stinson. "Dude!" he says, and the bumper of his car falls off.
We cut back to the future. "Wait," Sophie's son, off-camera, says. "Who's that?"
"We'll get there soon enough," she teases.
Fans finally learn the context of this scene in episode 11, the midseason finale. Sophie rear-ends Barney, who, we learn, is trying to reform from his previous womanizing ways. He assumes Sophie is a woman he's wronged who's out for revenge. She tells him he isn't and previews the drama she's found herself in — worrying that her boyfriend, Robert (John Corbett), is her dad. Barney tells her that if the story is interesting enough, he won't make her pay for the car's damage.
The story is interesting enough, but more importantly Barney and Sophie bond over the fact that they grew up without fathers. Barney tells Sophie about connecting with his dad as an adult (played by John Lithgow in "How I Met Your Mother") and how it brings him so much joy to see his dad play with Barney's daughter now. The conversation helps Sophie decide that she does want to seek out her dad after all.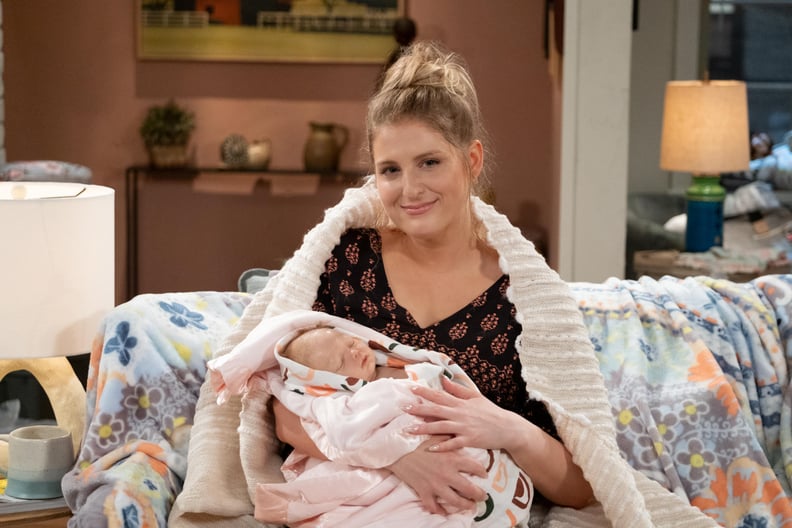 Meghan Trainor as Shayla in "How I Met Your Father" Season 2
Episode two of "How I Met Your Father" sees Sophie facing a new problem: she's a major liar. And her most recent lie was to her neighbor Shayla (Meghan Trainor), who's pregnant and about to give birth. Sophie, needing money, lied to Shayla and told her that she had photographed tons of at-home births before. It would just be a little white lie, if Shayla didn't go into labor sans midwife and need Sophie to inflate her birthing pool and deliver her baby. Sophie eventually comes clean, but she and Valentina get it done and Shayla gives birth at home.
The singer's cameo as a pregnant woman in this episode, released Jan. 31, is a fun coincidence, since a day earlier, Trainor announced that she's expecting her second child with husband Daryl Sabara.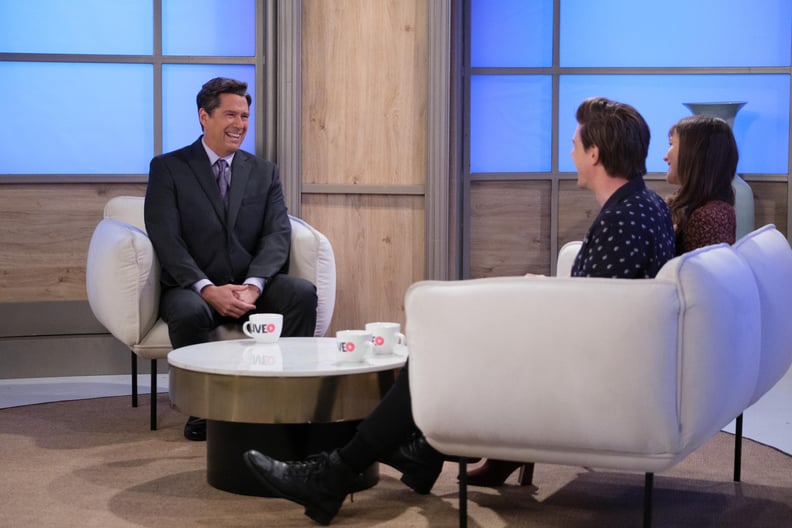 Alexis Denisof as Sandy Rivers in "How I Met Your Father" Season 2
Alexis Denisof's Sandy Rivers is the major second "HIMYM" callback of the season. In the original show, Sandy is a news anchor alongside Robin. In the last season of that show, we find out that Sandy eventually ends up disgraced and forced to do news out of Russia. In episode five of "HIMYF," he's on his downward descent and has been demoted to the entertainment desk, where he interviews Jesse and Meredith.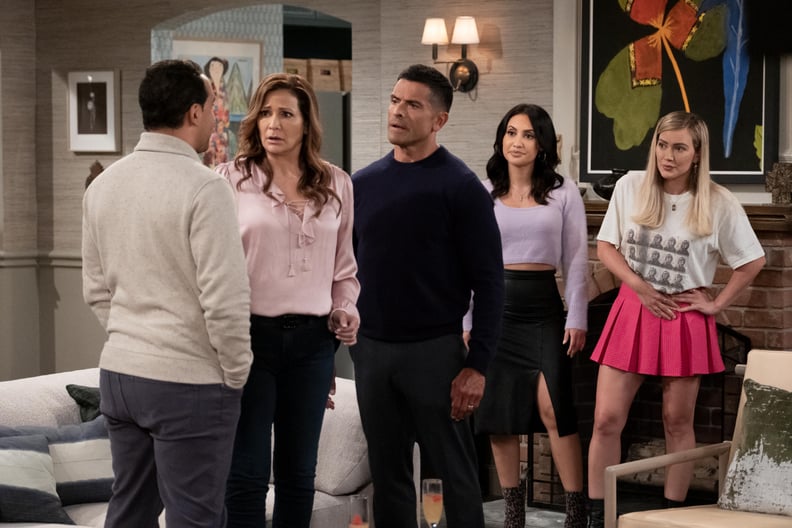 Mark Consuelos and Constance Marie as Valentina's Parents in "How I Met Your Father" Season 2
Mark Consuelos and Constance Marie join "HIMYF" for episode five as Valentina's parents, Juan and Raquel. Marie, of course, is a sitcom heavyweight thanks to her tenure on "George Lopez" in the aughts. Consuelos, meanwhile, just made headlines because he's joining his wife Kelly Ripa on "Live" now that Ryan Seacrest is leaving the talk show.
In the episode, Valentina and Sophie visit Juan and Raquel who live on Long Island. Every time the friends see Val's parents, they try to set Val up with a guy, but this time they try to set up Sophie. They add that Val isn't good enough for the person they've picked. Val and Sophie figure out this is a ruse to trick Val into wanting to be with this guy, so they stage a fake, friendship-ending fight to get her parents to admit the truth.
Hilariously, we also find out that Val's parents don't think her ex Charlie (Tom Ainsley) really exists.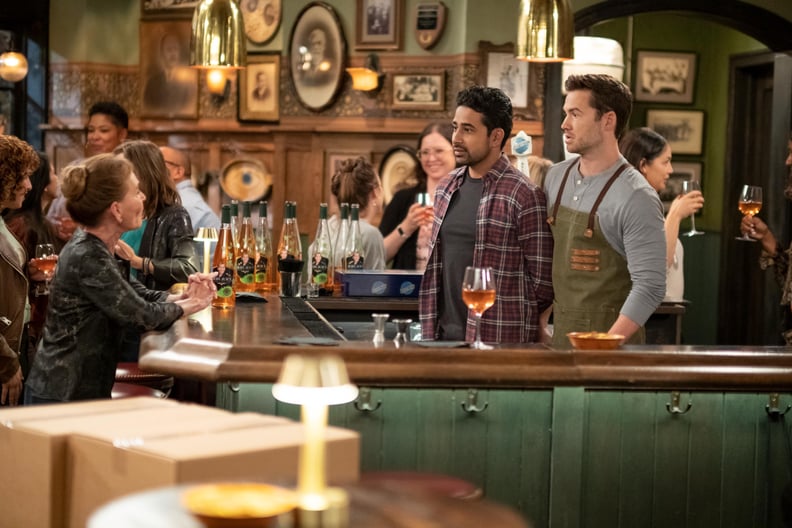 Judge Judy as Herself in "How I Met Your Father" Season 2
In episode six, Sid and Charlie try to sell terrible wine the bar has come into possession of. They have the bright idea of branding it with Judge Judy. Judy herself comes to the bar to tell them to knock it off.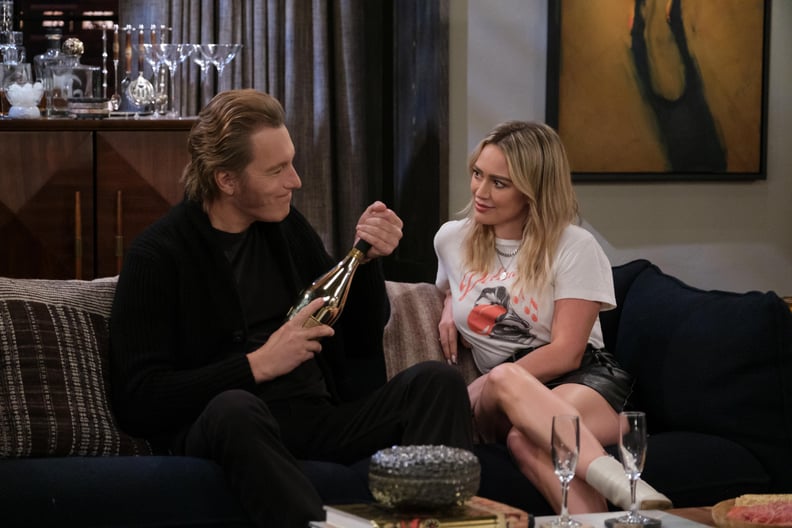 John Corbett as Robert in "How I Met Your Father" Season 2
John Corbett plays Robert, a chef who Sophie meets at a luxe event while supporting Valentina. They connect when he finds Sophie in her underwear in a supply closet, having given her dress to Valentina amid a fashion emergency. They date through episode 11, when Sophie becomes worried Robert might actually be her father. Her mom and Robert both confirm he isn't, but she's too freaked out by it to keep seeing him. Thankfully Corbett fanatics can get more of the actor in "And Just Like That" season two and "XO, Kitty."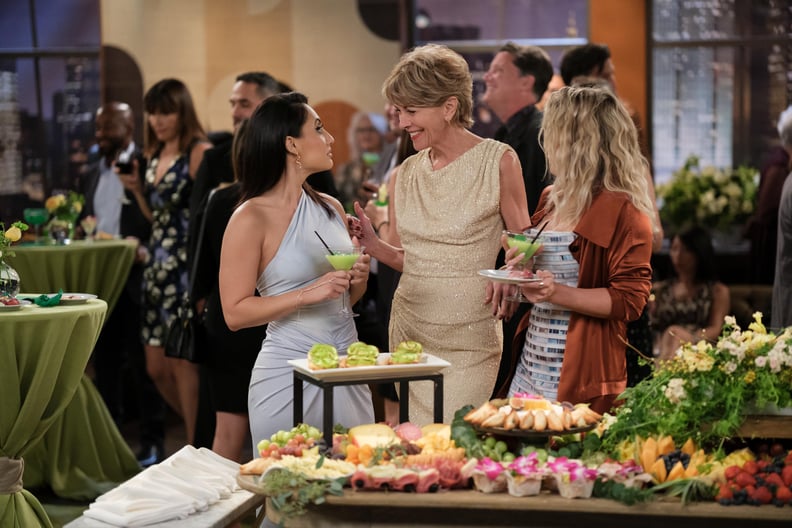 Wendie Malick as Daphne in "How I Met Your Father" Season 2
In the same episode in which Sophie meets Robert, Valentina is trying to dress her very demanding client Daphne, played by Wendie Malick. It does not go well for Valentina.