Is Peaky Blinders Based on a True Story?
The Shelby Family May Be Fictional, but Peaky Blinders Definitely Isn't Just a TV Drama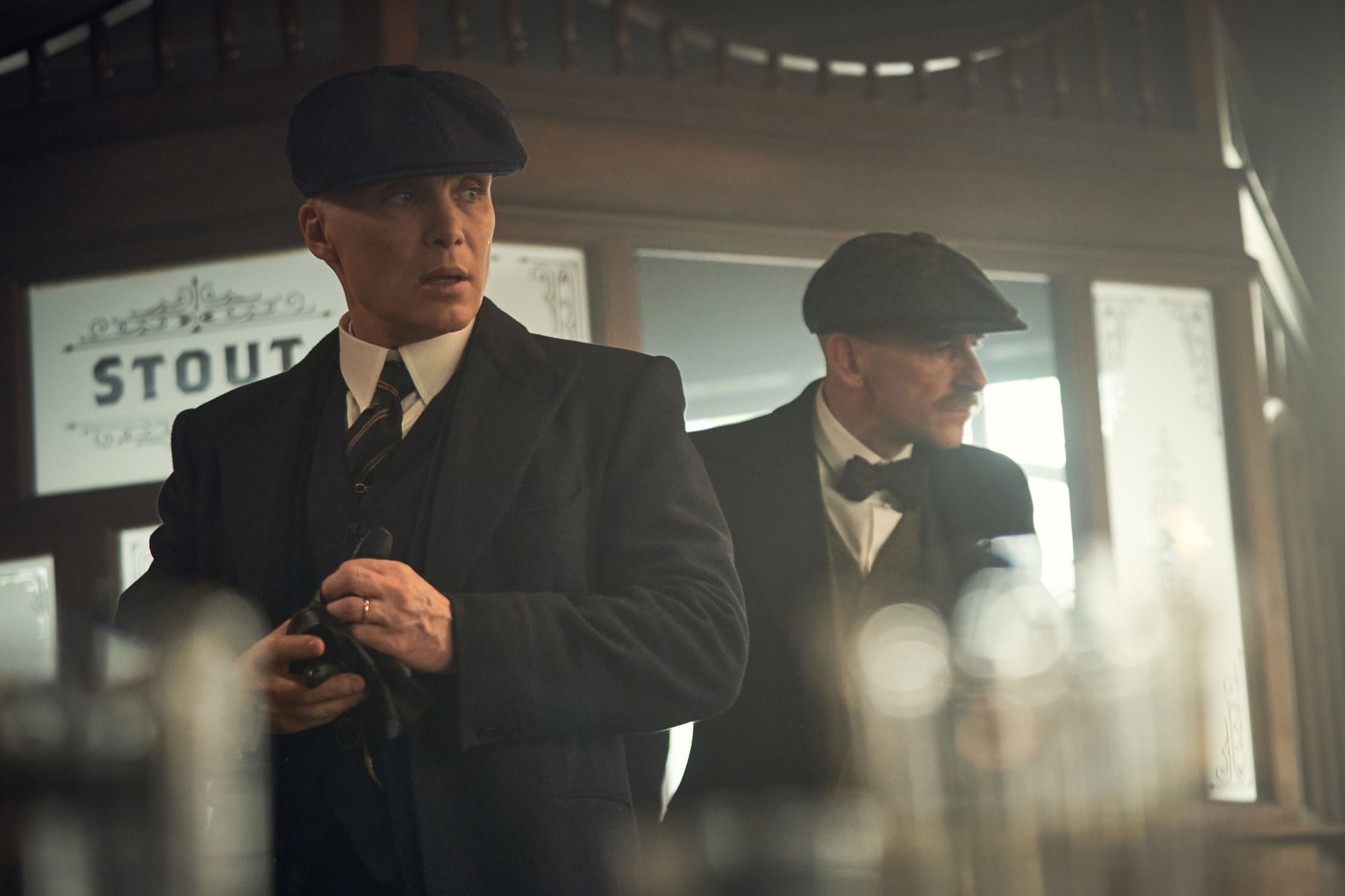 The BBC's moody drama Peaky Blinders has become a worldwide hit, and it's easy to see why. The movie-style cinematography, the killer soundtrack, and the amazing performances from the likes of Cillian Murphy and Helen McCrory make the Sunday night crime drama absolute must-see TV. But exactly how much of the story is based on true events?
The answer is complicated. The name "Peaky Blinders" is real and refers to a gang that was operational in Birmingham at the time the show is set. The show's creator, Steven Knight, is from Birmingham, and got the idea for Peaky Blinders from stories shared by his family.
"My parents, particularly my dad, had these tantalizing memories of from when he was nine or 10 years old of these people. They were incredibly well dressed, they were incredibly powerful, they had a lot of money in an area where no one had money and . . . they were gangsters!" The name is often said to have come from the gang's habit of concealing razor blades in their peaked caps to use as weapons, though others, like historian Carl Chin, argue it has more to do with the gang's dapper appearance ("Blinder" being slang for someone or something that looks good) since razor blades were still a luxury item in the 1920s and unlikely to be easily accessible to gang members in the West Midlands.
While the gang was real, the Shelby family at the heart of the TV show, including protagonist Tommy, did not exist in real life. Other key characters, like Tom Hardy's Alfie Solomons, Adrien Brody's Luca Changretta, and Aidan Gillen's Aberama Gold are also fictional, existing as figureheads that represent the kind of people that the real Peaky Blinders would probably have encountered. However, Knight does often weave real-life historical figures into the story, too.
Billy Kimber, one of the main antagonists in season one, was a real person and member of a rival Birmingham gang. He's featured heavily in Carl Chinn's book, The Real Peaky Blinders. Winston Churchill⁠ ⁠— who would later go on to become Prime Minister ⁠— also appears in some episodes. In later seasons, we meet other real-life characters from the period, like women's rights activist Jessie Eden (Charlie Murphy), and most recently, fascist politician Oswald Mosley (Sam Claflin). Of Mosley's inclusion in the show, Knight explained, "Given that we ended the last series with Tommy Shelby getting elected as a Labour politician, it seemed inevitable that he would come into contact with Mosley."
"What I'm trying to do in Peaky Blinders is to deal with the big issues of history as we perceive them through the experience of a single person and his family," explained Knight of his decision to weave together fact and fiction. The Shelby family gives us a lens with which to view the historic events of an incredibly turbulent time in Britain, with the focus on an area of the country that is rarely shown.
Image Source: BBC