12 Movies That'll Fill Your Heart After You Watch The Half of It
These days, Netflix has become an epicenter of original teen rom-coms. Alice Wu's The Half of It is the latest addition to the streaming service's impressive library of love, drawing viewers in with its gentle charm and subversion of romantic tropes. The film stars Leah Lewis as Ellie Chu, an Asian American teenage girl who grapples with her sexuality in a small town. Hustling to pay off family bills, she ends up helping her classmate Paul write love letters to a girl named Aster — who also happens to be her own crush.
The Half of It has a distinctly low-key and indie vibe to it, showcasing beautiful cinematography and exploring themes beyond romance. If you're finding yourself yearning for more stories like Ellie's, there's definitely no shortage of similar movies to watch next — take a look ahead for our top recommendations!
01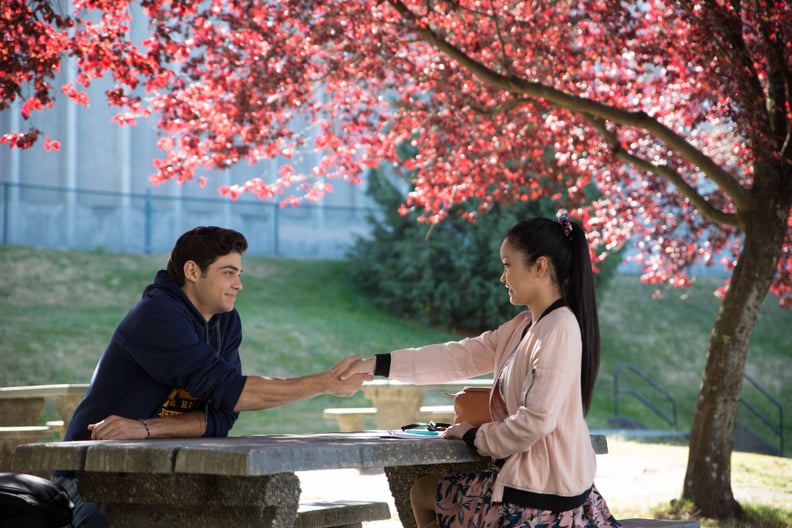 To All the Boys I've Loved Before
It's easy to broadly compare To All the Boys I've Loved Before with The Half of It because both are teen rom-coms with Asian female protagonists, but the similarities run deeper, too. Both Ellie and TATBILB's Lara Jean lose their mother at an early age and are shy and reserved when it comes to navigating tricky high school relationships. That said, LJ is considerably more of a hopeless romantic.
02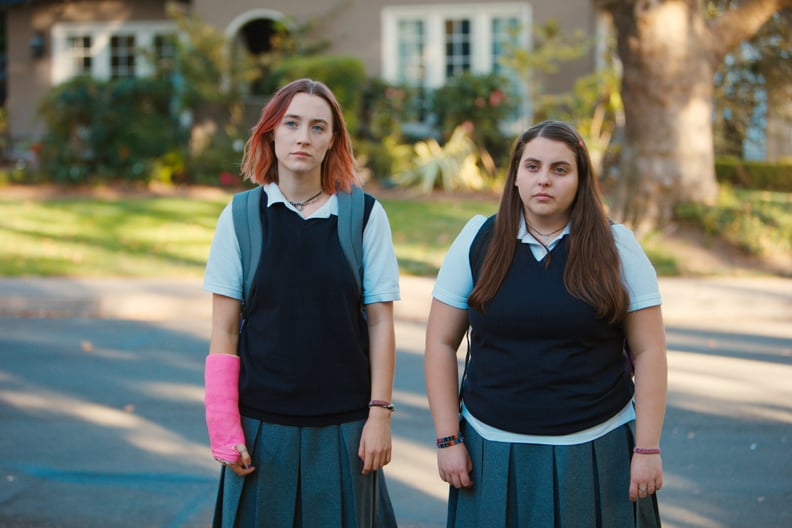 Lady Bird
At a cursory glance, The Half of It and Lady Bird are only similar in that they're both movies about teen life. But Greta Gerwig too creates a warm and intimate portrait of female adolescence. Lady Bird (Saoirse Ronan), like Ellie, struggles to fit into her hometown as she grows up but still comes to find parts of it that she loves dearly. And also, what she doesn't find in romance, she discovers in friendship.
Watch Lady Bird on Amazon Prime or Kanopy.
03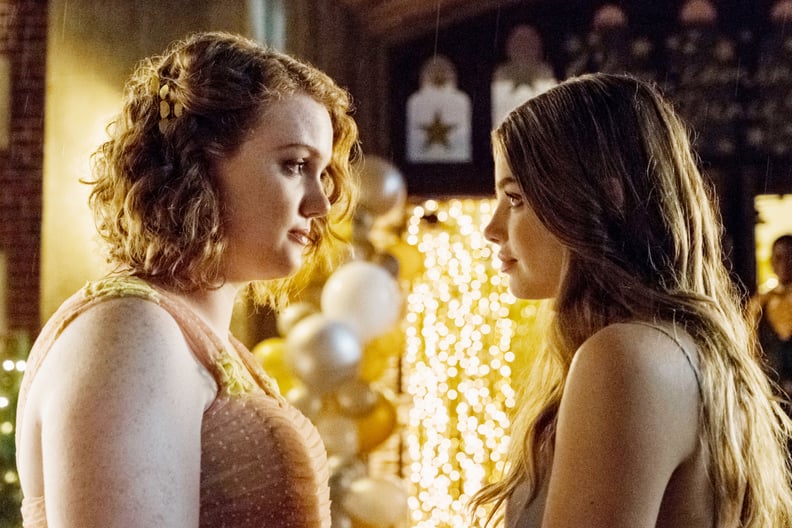 Sierra Burgess Is a Loser
Also based on Cyrano de Bergerac, the premise of Sierra Burgess Is a Loser runs pretty closely to that of The Half of It. Awkward but smart Sierra Burgess (played by Stranger Things' Shannon Purser, aka Barb) chats with her crush Jamey (Noah Centineo), pretending to be a popular girl at their high school.
04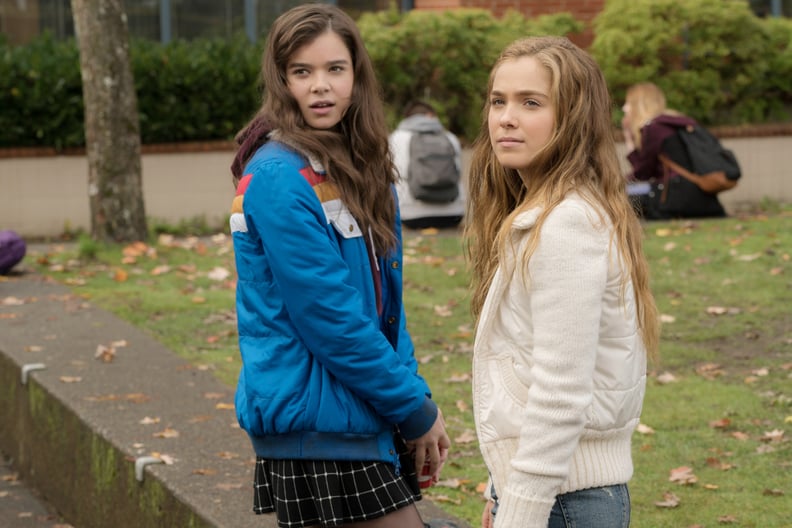 The Edge of Seventeen
Besides bringing us the bops in the music industry, Hailee Steinfeld is also an absolute gem in the heartfelt film The Edge of Seventeen as the socially awkward Nadine. Reeling from her father's death, Nadine, similar to Ellie, flounders when it comes to fitting in with her peers and finds an odd friendship with her teacher (Woody Harrelson).
05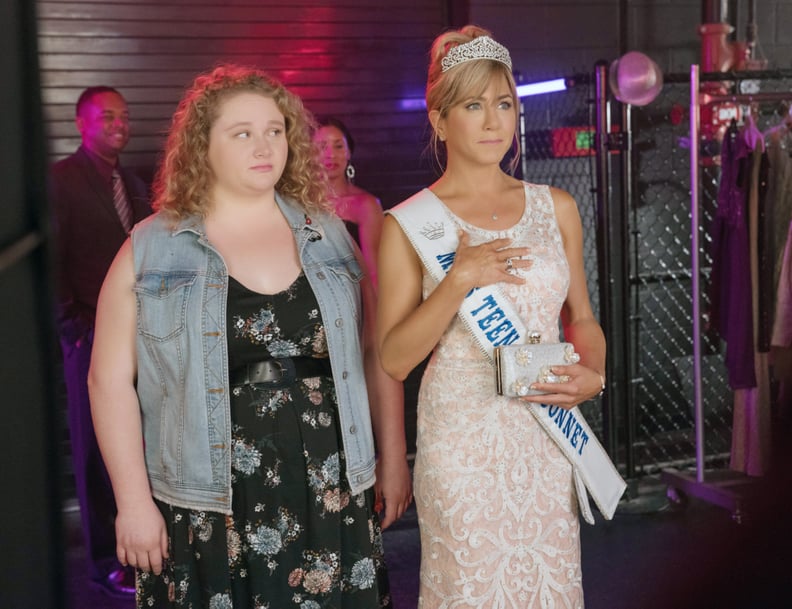 Dumplin'
If we're talking about teens who feel like outsiders in their small towns, Willowdean (Danielle Macdonald) from Dumplin' is one of the most charming ones. Whereas Ellie lives in Squahamish, Willowdean resides in a small Texas town with her mother (Jennifer Aniston), a former beauty queen. Summoning all of her strength from Dolly Parton, Willowdean signs up for her mother's contest, finding friends along the way. And yes, the soundtrack is absolutely amazing because it's one great Dolly song after another.
06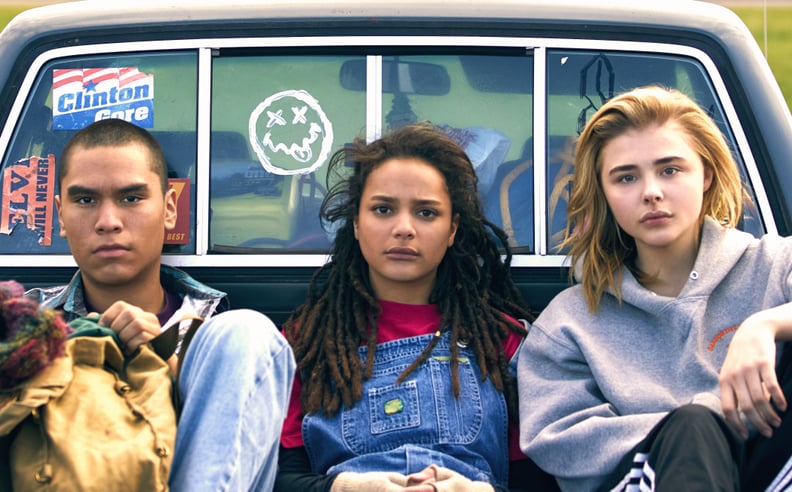 The Miseducation of Cameron Post
Desiree Akhavan's film follows a young teenager named Cameron (Chloë Grace Moretz) who gets sent to a conversion camp after she gets caught making out with her female friend during a school dance. While it explores religion and sexuality like The Half of It, the film definitely has a more serious bent to it. Still, we see glimmers of hope as Cameron maintains a rebellious spirit with her newfound friends.
Watch The Miseducation of Cameron Post on Amazon (with Cinemax) or Kanopy.
07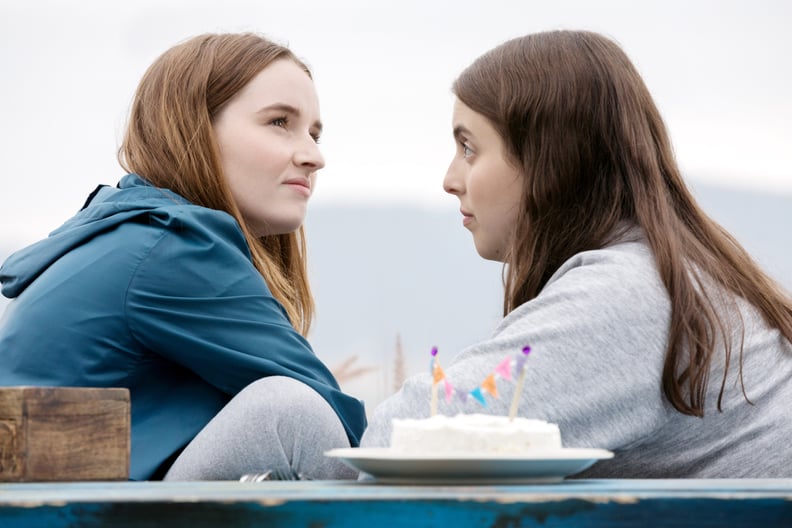 Booksmart
08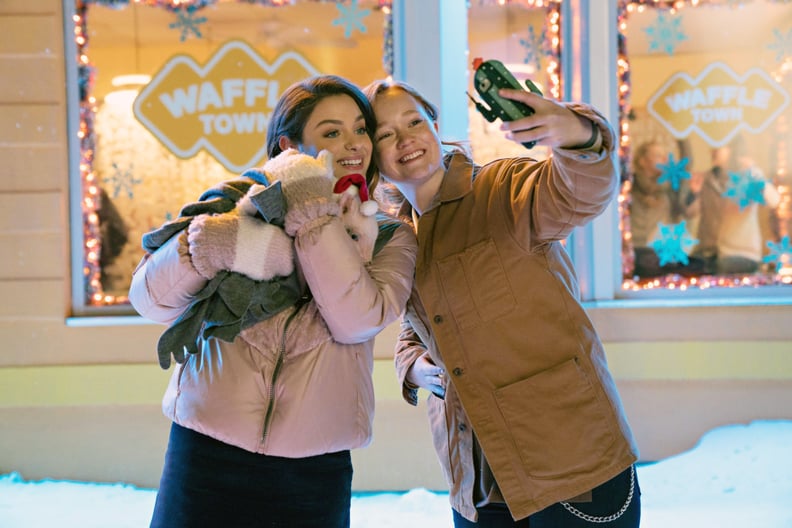 Let It Snow
09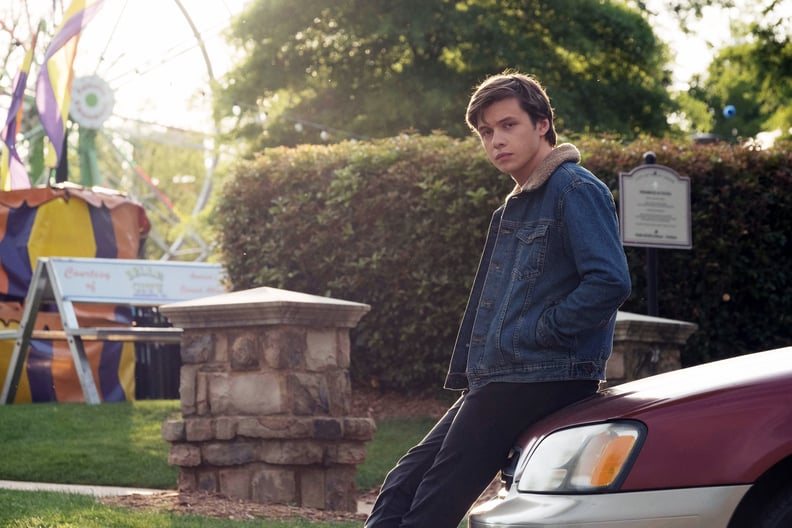 Love, Simon
Love, Simon is another sweet film about adolescence and sexuality. Although Simon isn't pretending to be a real person in the movie (whereas Ellie pretends to be Paul), he does adopt a pseudonym to talk with his potential love interest.
10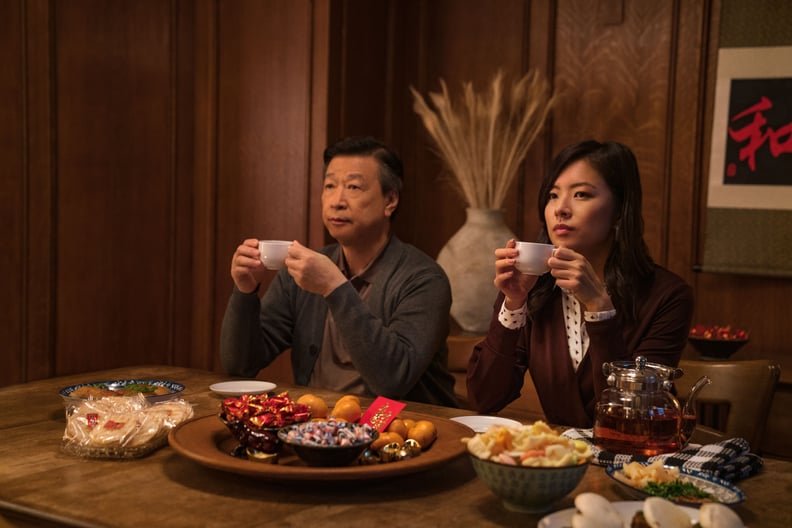 Tigertail
Bolstered with a great soundtrack and beautiful color grading, Alan Yang's Tigertail follows Pin-Jui, a man who grows up poor in Taiwan and discovers the limits of the American Dream when he moves to the United States. The movie breaks down his tense relationship with his second-generation daughter, a dynamic that The Half of It also poignantly explores between Ellie and her immigrant father.
11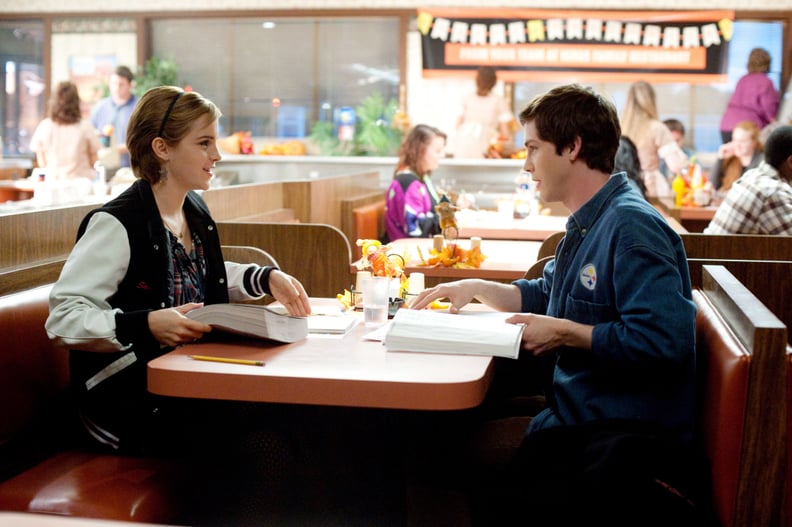 The Perks of Being a Wallflower
Based on Stephen Chbosky's book, this heartbreaking yet heartwarming coming-of-age drama (also directed by Chbosky) follows Charlie (Logan Lerman) as he grapples with depression while trying to make it through high school. Sure, you might still be able to discern Emma Watson's British accent, but the movie is definitely worth watching as it delves into important themes of adolescent friendship and sexuality.
12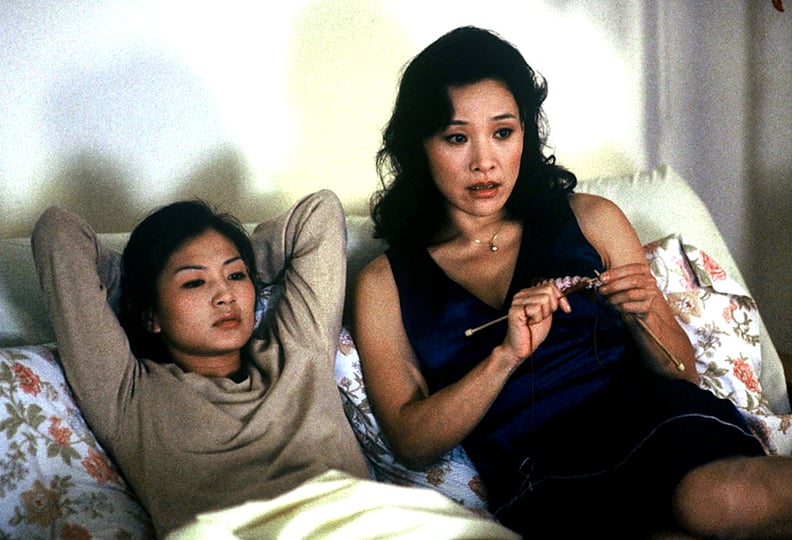 Saving Face
Saving Face isn't necessarily a teen movie, but we'd be remiss not to include Wu's directorial debut, the 2005 film that she made long before The Half of It. Based on the East Asian concept of face, the movie explores the relationship between a young queer Chinese American surgeon named Wil (Michelle Krusiec) and her mother, Gao (Joan Chen). Both women are keeping secrets — Wil about her sexuality and Gao about her pregnancy.