Dark Consequences Put Everyone on Edge in the New "Power Book II: Ghost" Season 3 Trailer
Good news, "Power Book II: Ghost" fans. The hit spinoff's third season finally premieres next month — which means we're one step closer to finding out what happens after season two's dramatic cliffhanger finale.
On Dec. 15, 2022, Starz unveiled all-new details about season three, including a short teaser that shows Michael Rainey Jr.'s Tariq St. Patrick getting blood on his hands (literally) as secrets, lies, and more trouble threaten to shake up his world yet again. Then, on Feb. 6, the network released first-look photos from the season that hint at new alliances, betrayals, and threats looming about, which are further teased in the show's latest trailer that dropped on Feb. 16.
"A suit does a lot for an image, Tariq. But it won't fool the people still watching your every move," Cliff "Method Man" Smith's Davis MacLean warns the young drug lord in the clip. While season three appears to be all about leveling up and raising the stakes, danger lurks around every corner as everyone's trust is broken and their loyalty is tested.
"Power Book II: Ghost" got the green light for season three in December 2021, not even halfway through season two. It's obvious the second installment of the Power franchise has become a major hit, almost as big as its predecessor, as it's already been renewed for a fourth season — which will include Michael Ealy as a new series regular.
"It's going to be a lot going on."
Much of "Power Book II: Ghost"'s success has to do with Tariq anchoring the series. We last saw his character putting an end to his problems with Mecca (Daniel Sunjata) by helping Monet (Mary J. Blige) kill the drug connect in the season two finale. This opened a whole new can of worms for Tariq because his crime was caught on tape by his old nemesis, Detective Blanca Rodriguez (Monique Gabriela Curnen) — yes, the same detective who tried to take down Ghost in the original "Power."
That's not the only thing viewers are looking for answers to in season three. There's also the aftermath of Zeke's (Daniel Bellomy) death that Monet and the rest of the Tejada clan will have to grapple with — especially her husband, Lorenzo (Berto Colon), since he's responsible for it. Lauren's (Paige Hurd) tragic demise also leaves Tariq in a tough spot in season three since it looks like the people closest to him, Brayden (Gianni Paolo) and Effie (Alix Lapri), can't be trusted.
It's safe to say "Power Book II: Ghost" will bring another drama-filled season. In a previous interview with POPSUGAR, Rainey Jr. said that Tariq is "going to start season three in some trouble for sure." "Tariq doesn't really know what he wants to do, as you saw in the finale . . . All the troubles he's got going on and all the money he's going to have to spend, who knows what he's going to do? He might have to step one foot back into the game," he added. "It's hard for Tariq right now. He's in a very confusing predicament."
It's only a matter of time before we're back in the thick of it with "Power Book II: Ghost," and Rainey Jr. assures us "it's going to be a lot going on." Read ahead for everything else we know about season three.
01
"Power Book II: Ghost" Season 3 Trailer
02
"Power Book II: Ghost" Season 3 Teaser
03
"Power Book II: Ghost" Season 3 Plot
The logline for season three teases that there are "new twists and new turns as Tariq, Brayden, Monet, and the Tejadas have to level up or get taken down. Fresh off the murder of Zeke, everyone is grieving, but they won't get much time as a new set of problems and questions arise."
According to Starz, season three will also focus on Tariq trying to get his trust fund, reunite with his family, and attempt to get out of the drug game for good. However, "the emergence of a ruthless new connect interrupts Tariq's plans to reunite with Tasha and Yaz and puts him, Brayden, and Effie back into business with the Tejadas as they're challenged to move more weight than ever before," per season three's description.
It continues: "When Brayden brings Tariq in as an intern at his family's hedge fund Weston Holdings, the drug business expands beyond Stansfield and the streets onto Wall Street, while Tariq is also shown an alternate, legitimate path to success . . . Business is booming when a staggering reveal forces Tariq to reckon with a betrayal from those closest to him... and a RICO investigation mounting into the entire drug enterprise, pulling Tariq deeper into the business and even closer to the legacy of his father."
04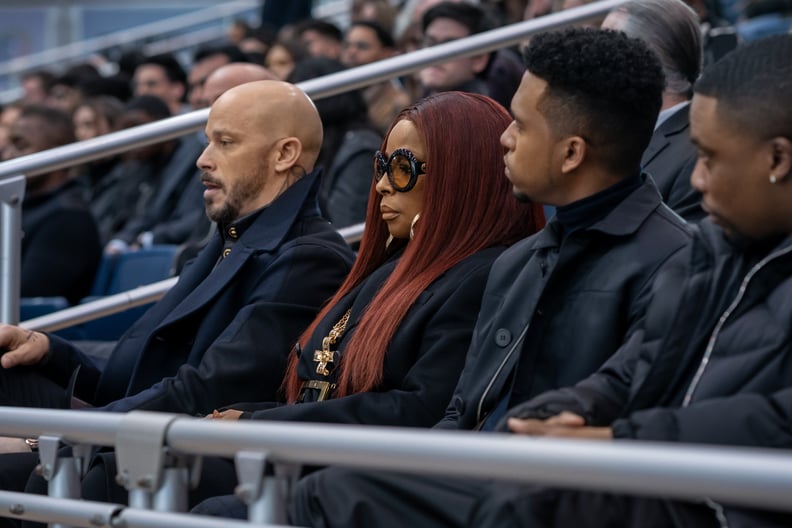 "Power Book II: Ghost" Season 3 Cast
Returning cast members for season three include Rainey Jr. as Tariq; Blige as Monet; Paolo as Brayden; Lapri as Effie; Colon as Lorenzo; Cliff "Method Man" Smith as Davis MacLean; Larenz Tate as Rashad Tate; Woody McClain as Cane Tejada; Lovell Adams-Gray as Dru Tejada; LaToya Tonodeo as Diana Tejada; and Paton Ashbrook as Jenny Sullivan.
New faces joining the show this season are Curnen reprising her role as Blanca; Keesha Sharp as Professor Harper Bennet; David Walton as Lucas Weston; and Moriah Brown as KeKe Travis.
05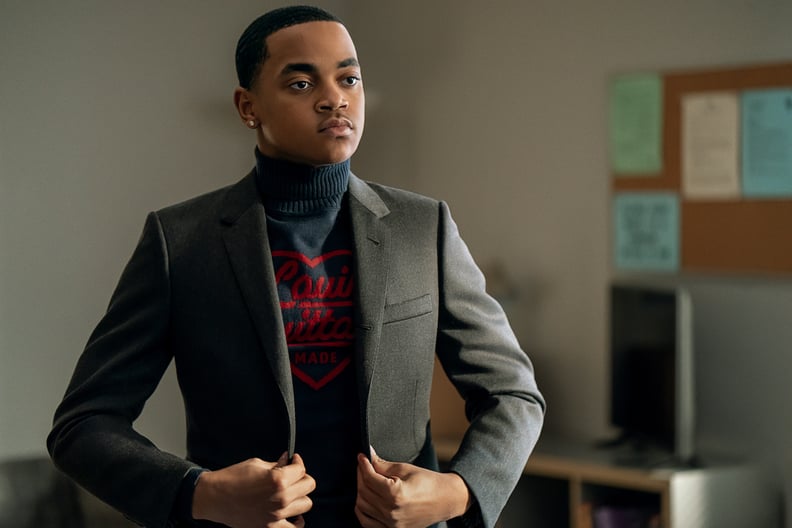 "Power Book II: Ghost" Season 3 Release Date
The hit series returns for its third season on March 17.
06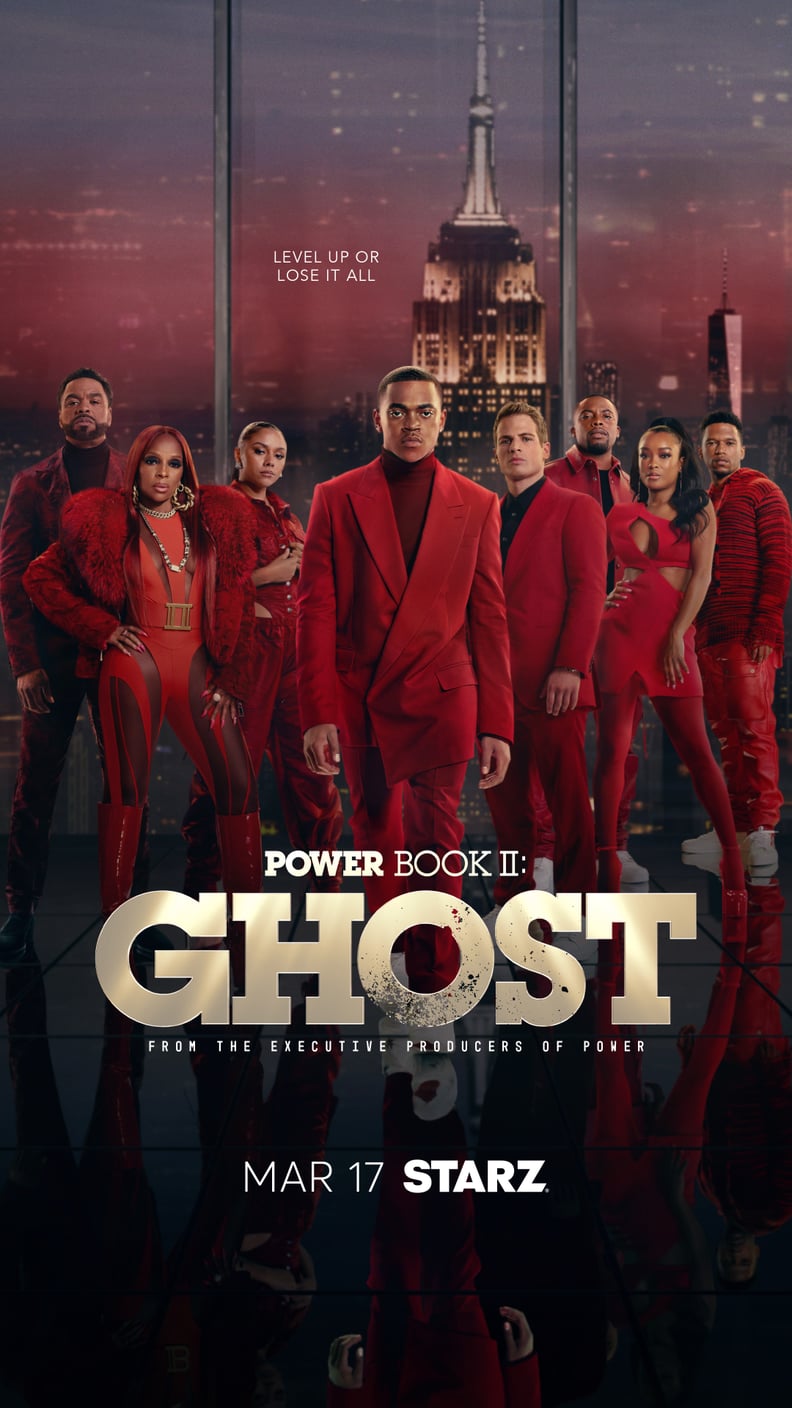 "Power Book II: Ghost" Season 3 Poster
07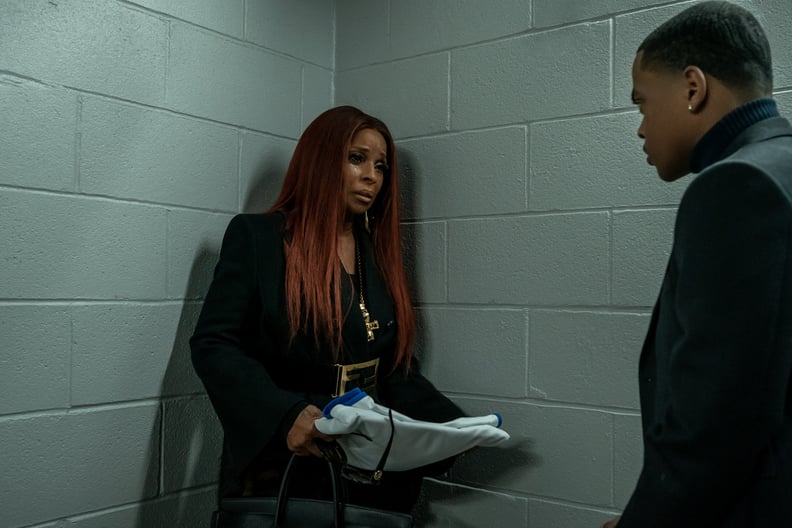 "Power Book II: Ghost" Season 3 First-Look Photos