Exclusive: First-Look Photos From "Power Book II: Ghost" Season 3 Tease New Alliances and Betrayals
New alliances are forming, and betrayal is imminent in "Power Book II: Ghost" season three — that much is evident in exclusive photos shared with POPSUGAR ahead of the show's March return.
The first-look pictures tease impending drama with Diana (LaToya Tonodeo) and her father, Lorenzo (Berto Colon); Lorenzo's sister-in-law, Evelyn Castillo (Luna Lauren Vélez); Dru (Lovell Adams-Gray) and his secret lover, Everett (Bradley Gibson); and Councilman Tate (Larenz Tate) and professor Harper Bennet (Keesha Sharp) — a new face who's joined the Power Universe as a series regular.
Season three's events will immediately pick up on the fallout from Zeke's death as a vengeful Monet (Mary J. Blige) attempts to get justice for her firstborn with help from Davis MacLean (Cliff "Method Man" Smith), according to Starz. However, she and her children — Diana, Dru, and Cane (Woody McClain) — will have to navigate a new ruthless connect, too, now that Mecca (Daniel Sunjata) is dead. Meanwhile, Tariq (Michael Rainey Jr.) is still trying to earn his trust fund, reunite with his family, and get out the game for good, but business with the Tejadas will slow down his plans.
Elsewhere, Brayden (Gianni Paolo) finds himself and Tariq a new hustle when he gets the latter an internship at his family's hedge fund, Weston Holdings, taking their drug business from Stansfield to Wall Street. But a shocking reveal will force Tariq to reckon with a betrayal from those closest to him as well as a RICO investigation coming down on his drug enterprise and the reality that he's slowly but surely becoming more like his father, Ghost.
"Power Book II: Ghost" returns on Friday, March 17 at 12 a.m. ET/ 9 p.m. PT on the Starz app and on-demand platforms. On linear, it'll debut on Starz at 9 p.m. ET/PT. Keep reading to see the first photos from season three.
01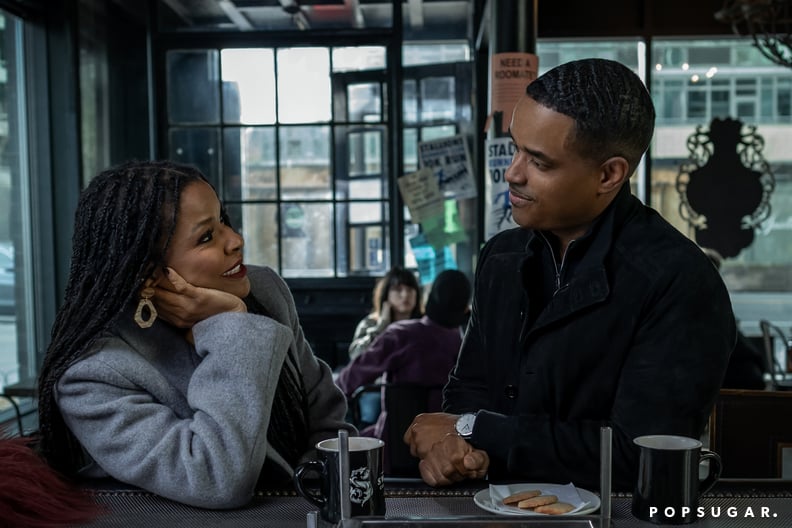 Keesha Sharp as Harper Bennet and Larenz Tate as Councilman Tate in "Power Book II: Ghost" Season 3
02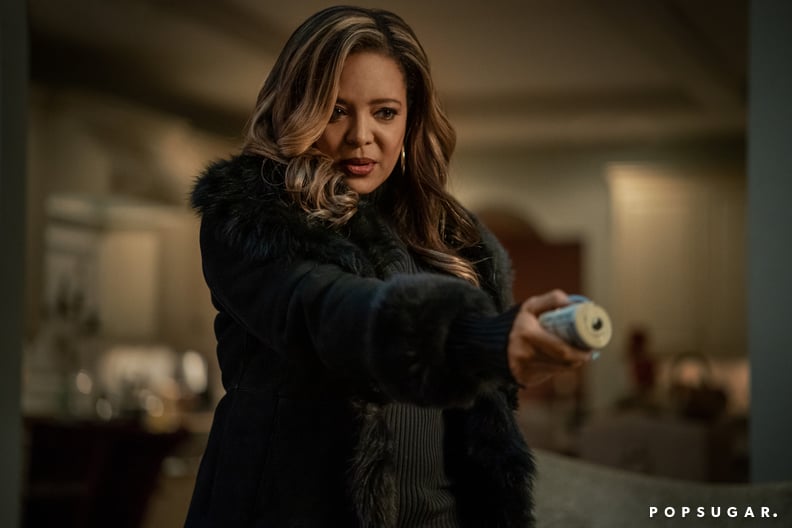 Luna Lauren Vélez as Evelyn Castillo in "Power Book II: Ghost" Season 3
03
LaToya Tonodeo as Diana Tejada and Berto Colon as Lorenzo Tejada in "Power Book II: Ghost" Season 3
04
Bradley Gibson as Everett Neal, Lovell Adams-Gray as Dru Tejada in "Power Book II: Ghost" Season 3