Who Is Taylor Swift "My Tears Ricochet" From Folklore About?
Taylor Swift's Heartbreaking "My Tears Ricochet" Song Might Not Be About Romance at All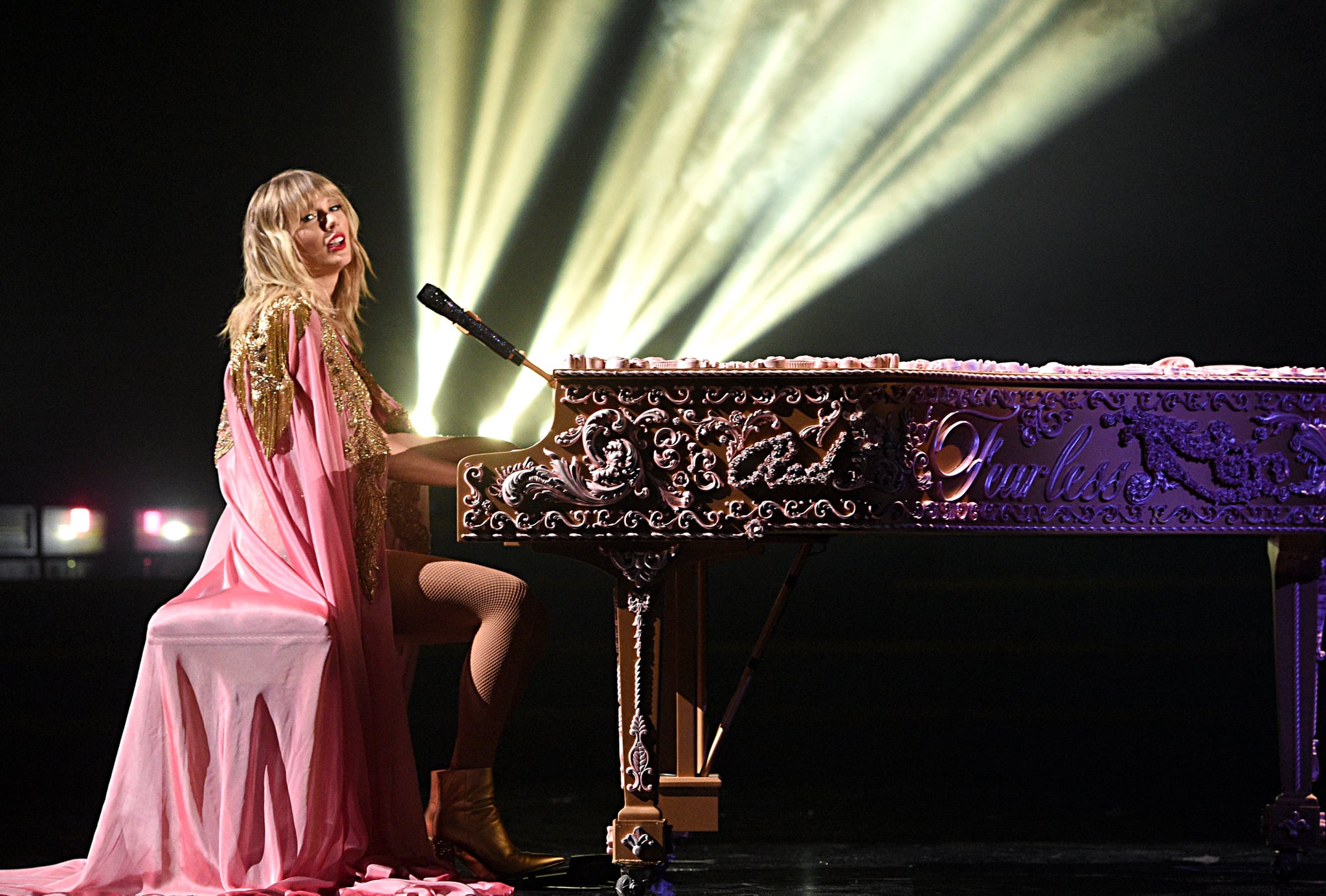 Dedicated Taylor Swift fans know that track number five is usually reserved for the most emotional song on the album, and that streak continues with "My Tears Ricochet" on Folklore. Swift previously explained that the song was about "an embittered tormentor showing up at the funeral of his fallen object of affection," but if you give the lyrics a closer listen, it becomes apparent she isn't talking about a previous romance. Instead, she seems to be referencing her exit from Big Machine Records and everything that has ensued since.
In the first verse, she alludes to Big Machine Records founder Scott Borchetta selling the label and her masters to Scooter Braun as she sings, "Even on my worst day, did I deserve, babe/All the hell you gave me?/'Cause I loved you, I swear I loved you/'Til my dying day." She then notes in the chorus that she didn't have it in herself to "go with grace," referencing the lengthy Tumblr post she wrote after the acquisition.
In the second verse, Swift really lays it all out as she sings, "You know I didn't want to have to haunt you/But what a ghostly scene/You wear the same jewels that I gave you/As you bury me." As fans will recall, Swift put Big Machine Records on blast earlier this year when they released a new live album without her consent. "I'm always honest with you guys about this stuff so I just wanted to tell you that this release is not approved by me," she wrote at the time. "It looks to me like Scooter Braun and his financial backers, 23 Capital, Alex Soros and the Soros family and The Carlyle Group have seen the latest balance sheets and realized that paying $330 MILLION for my music wasn't exactly a wise choice and they need money."
"And when you can't sleep at night/(You hear my stolen lullabies)."
Of course, her lyrics in the bridge are the most powerful as she details her decision to leave Big Machine Records after more than a decade and sign with Republic Records and Universal Music Group. "And I can go anywhere I want/Anywhere I want, just not home," she sings. She then makes another reference to the fight for her masters as she sings, "I still talk to you/(When I'm screaming at the sky)/And when you can't sleep at night/(You hear my stolen lullabies)."
In the final chorus, she seems to note how the back and forth has since soiled Swift and Borchetta's longstanding partnership. "And so the battleships will sink beneath the waves/You had to kill me, but it killed you just the same," she sings. "You turned into your worst fears/And you're tossing out blame, drunk on this pain/Crossing out the good years." Take another listen to the powerful track below.
Image Source: Kevin Mazur / AMA2019