I Don't Let My Kids Eat Their Halloween Candy
I Don't Let My Kids Eat Their Halloween Candy, but I Swear I'm Not a Witch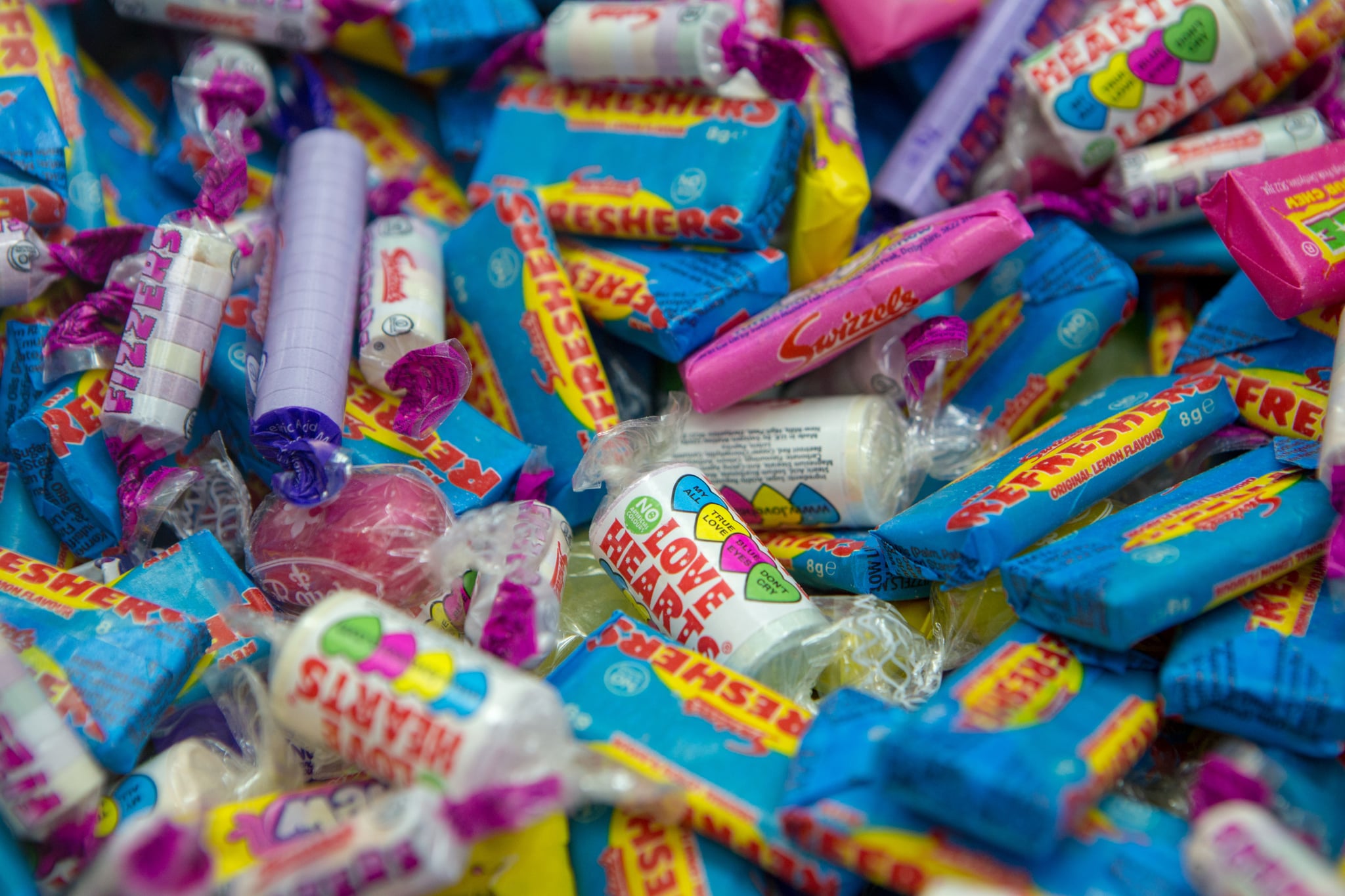 Like most kids, Halloween was my favorite holiday growing up. Why? Candy, obviously. The costumes and haunted houses were fun and all, but my goal was to stockpile as much candy as humanly possible, ditch all the garbage nobody wanted (you know who you are, toothbrushes, dimes, and Bit-O-Honey), and see how much of that sweet treasure I could consume in one night.
Now that I'm a parent (who also happens to be a nutritionist), my views toward Halloween have changed just a smidge, and, yes, I am that mom who makes her kids trade in their trick-or-treat candy. Before you call me a bad mom and tell me how my plan is going to backfire in my face when my kids turn into candy-gorging monsters who hide empty wrappers under their bed, hear me out.
It's not easy, but I do try to strike a balance between being overly strict and allowing Halloween to turn into a month-long candy fest. I do this by limiting the number of Halloween activities we participate in and by having my kids turn in most of the Halloween candy they collect.
Seriously, though, when did the entire month of October turn into one long Halloween party? Before I had kids, I naively believed that you celebrated Halloween by trick-or-treating on Oct. 31. Now there are trunk-or-treats, school parties, and something called "Boo at the Zoo." At first, we got wrapped up in the excitement of taking our little guys out to show off their costumes. We quickly realized, however, that they were getting candy pretty much every weekend in October, and Halloween lost some of its sparkle. Now, we limit the festivities to one function during the month of October and then trick-or-treating on Halloween night. It's definitely helped to get the candy situation under control, and bonus, I don't have to constantly say "no" every time my kids whine for "just one more piece."
With the candy they do bring home, we let them go through it and pick out a few of their favorites (who am I to deny someone the joy of a Reese's Peanut Butter Cup?), and then they trade in the rest of their candy for a special prize. We don't go over the top with it (I'm pretty sure my oldest chose a lightsaber from Target last year). And this year, I plan to give them a dollar limit and let them choose a toy or a few art supplies they've been asking for.
Even though I don't want all that candy in our house, I still feel guilty just throwing it in the trash. Last year, we found out through Facebook that a local dentist office was accepting candy donations to be sent to our troops overseas. We even have a local grocery store that will trade your candy for fresh produce!
Depending on where you live, you should be able to search the name of your city and "Halloween candy donation" or "candy buy back" and come up with a few options for donating your unwanted candy. If your search comes up empty, you can reach out directly to Operation Gratitude, Operation Shoebox, or Ronald McDonald House to find ways to donate. If all else fails, make this Halloween Candy Graveyard and invite a few friends over so you can share your sugary riches.