Will Meghan Markle Make an Appearance After Giving Birth?
Behind Meghan and Harry's Decision to Keep Their Baby's Birth Private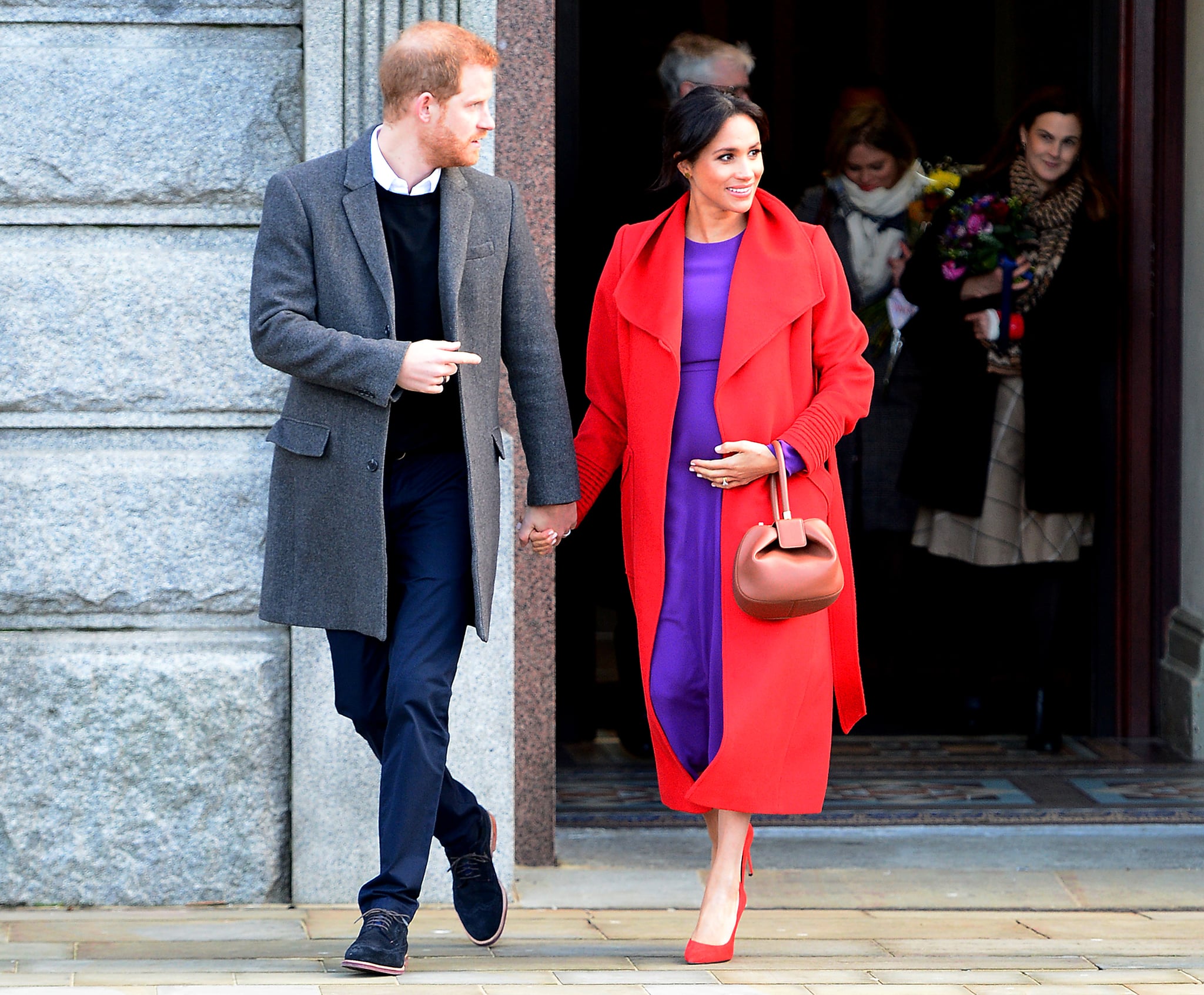 Royal fans have been left mostly in the dark about the birth of the Duke and Duchess of Sussex's first child since Meghan Markle's pregnancy was announced in October — even royal photographers haven't been given details. But the recent release of an official statement from the parents-to-be reveals that the lack of information has been intentional. The press release explains that Meghan and Harry are keeping "the plans around the arrival of their baby private" and "look forward to sharing the exciting news with everyone once they have had an opportunity to celebrate privately as a new family."
While it's nice to finally have some information, it's not surprising that the duo have chosen to go this route.
Remember the excitement of seeing the Duke and Duchess of Cambridge emerge from the Lindo Wing of St. Mary's Hospital with baby George? The photo ops were just as thrilling with Charlotte and Louis. But so was the backlash. Kate endured criticism for portraying an unrealistic version of postpartum — hair and makeup perfectly done, wearing heels and a dress while posing for the world in the immediate days and, as was the case with Louis, hours after giving birth.
Meghan herself has already received such unfair backlash since joining the high-profile family that it makes sense she wouldn't want to subject herself to the same scrutiny by following in Kate's (and Diana's) footsteps. Of course, she'll still appear for photos at Windsor Castle in the days following the birth, but there certainly won't be a postpartum photocall on the steps of the hospital.
The pair have already moved to Frogmore House outside of London, so it makes sense that she'd want to deliver somewhere closer to home instead of traveling to St. Mary's in the city. Or perhaps she'll labor at home, as some reports suggest she's considering.
But the most convincing evidence to support Harry and Meghan's choice to forgo tradition comes from the past. The duke and duchess have proven throughout their relationship that they cherish privacy and they plan to do things "their way." They've never shied away from showing PDA, bent royal rules at their wedding, and bucked the expectation that they'd live in Kensington Palace, so it's no surprise that they're forging their own path during this next phase of their lives.
While we'll all have to wait to get a glimpse of brand-new baby Sussex, the palace will at least reveal when Meghan goes into labor. Beyond that, keep a close eye on social media — you know the timing of their new Instagram account isn't by accident! — and get ready to welcome the newest heir, Meghan and Harry's way.