Mom of 4 Dies From the Flu After Refusing Tamiflu
After Deciding Not to Take Tamiflu, Mom of 4 Dies of Flu Complications 3 Days After Diagnosis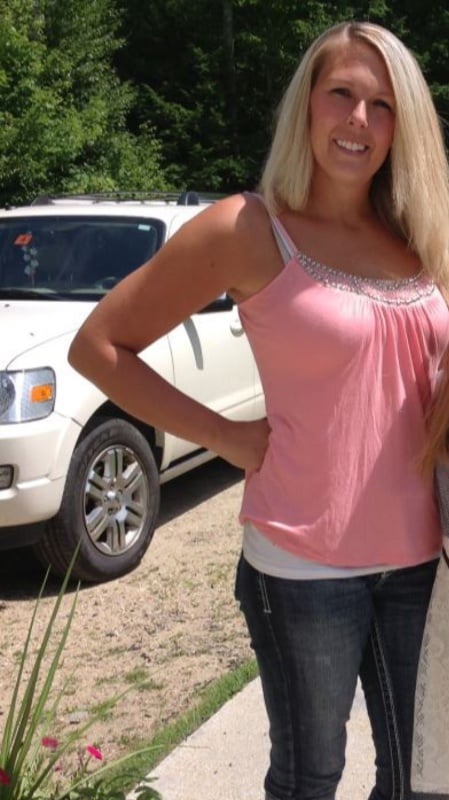 A mom of four from New Hampshire declined to take Tamiflu to treat her flu symptoms after her doctor apparently informed her that the side effects of the medication would be "worse" than the flu itself — she passed away in an ambulance three days later.
Amanda Franks's sister, Jolene King, told the New Hampshire Union Leader that everything happened "very fast" and was "very shocking." Her 38-year-old sister went to the doctor on Jan. 14, where she tested positive for influenza and was prescribed Tamiflu. "She said they prescribed her Tamiflu, but the doctor said the side effects were a lot of times worse than the flu, so she decided not to take it," King said.
So the mom, whose two younger kids were at home with the flu as well, decided to "keep fighting it on her own" by drinking a lot of fluids and relaxing. However, in the days that followed, Franks's condition got much worse. The day after her diagnosis, the mom passed out in the bathroom and was taken to the local ER, where she was given antinausea medication and told to go home and rest. The night after that, Franks started vomiting, and the next morning she returned to the ER, where they realized that her body was in "severe septic shock" and tried to arrange a helicopter transfer to Dartmouth-Hitchcock Medical Center in Lebanon, NH.
"On the way driving up to Lebanon her heart had stopped and they weren't able to revive her, so they had to go to New London Hospital because she had already passed," King said. "Her husband is just heart-broken . . . She took with her a piece of all of our hearts when she left this earth . . . There are just no words. There are just no words to how scary and shocking it is."
A GoFundMe has been started for Franks's family — husband Andy and four children ranging in age from 7 to 19 — to help with her funeral costs.
The CDC has put out a warning about this year's particularly dangerous strain of the flu, and Franks is unfortunately not the only person to lose her life due to flu complications thus far. The CDC has predicted that this year's flu season could last through May, and doctors are urging people to get flu shots, even now, to help potentially lessen the effects of the flu should they contract this new strain.
Additionally, keep your family safe by urging they all wash their hands regularly and cough and sneeze into the crooks of their arms — and make sure you are aware of the symptoms of the flu versus those of a cold.