Brian Gordon of Fowl Language Comics is used to illustrating the happenings of his life, whether it be something generally funny about the world or a relatable parenting struggle. But seeing as he's social distancing at home with his kids, like many of us, the subject matter of his comics has understandably shifted a bit.
"My comics are autobiographical, so naturally I'm writing about [social distancing] with small children now," Brian told POPSUGAR. "It's been pretty therapeutic for me, forcing myself to try and see the lighter side of things when everything is so scary. I can only hope that people might feel some small amount of relief as well when they read them."
Keep scrolling to see some of the lighthearted comics Brian has created in recent weeks.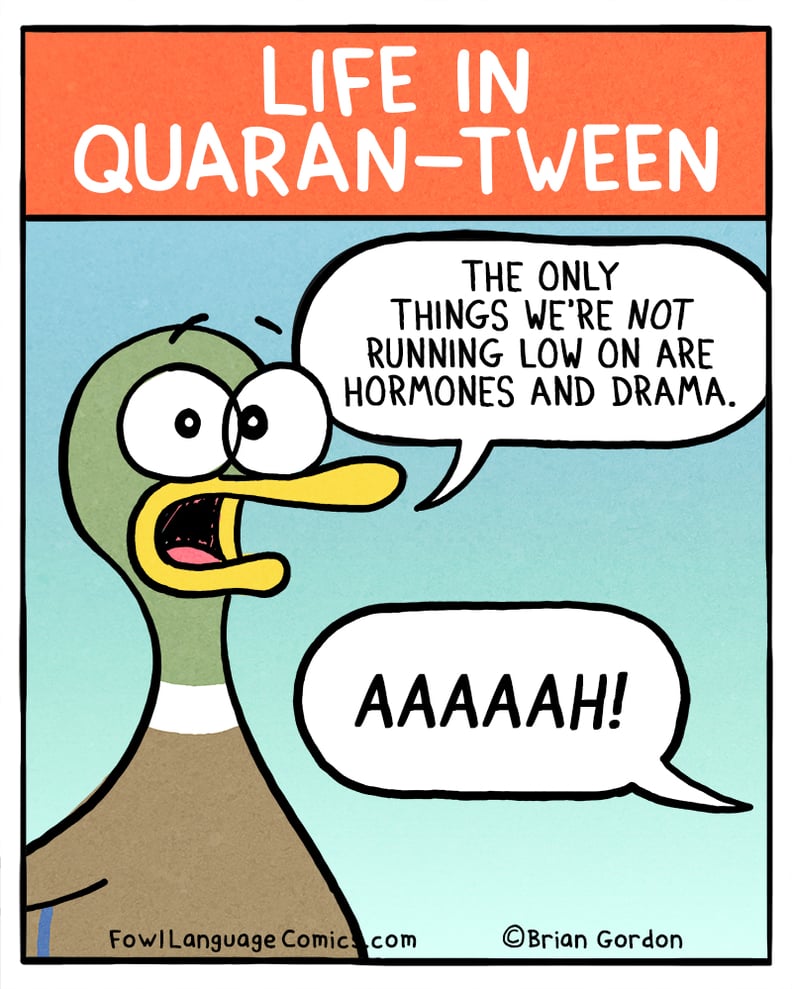 This Comic About Parenting Tweens and Teens While Social Distancing