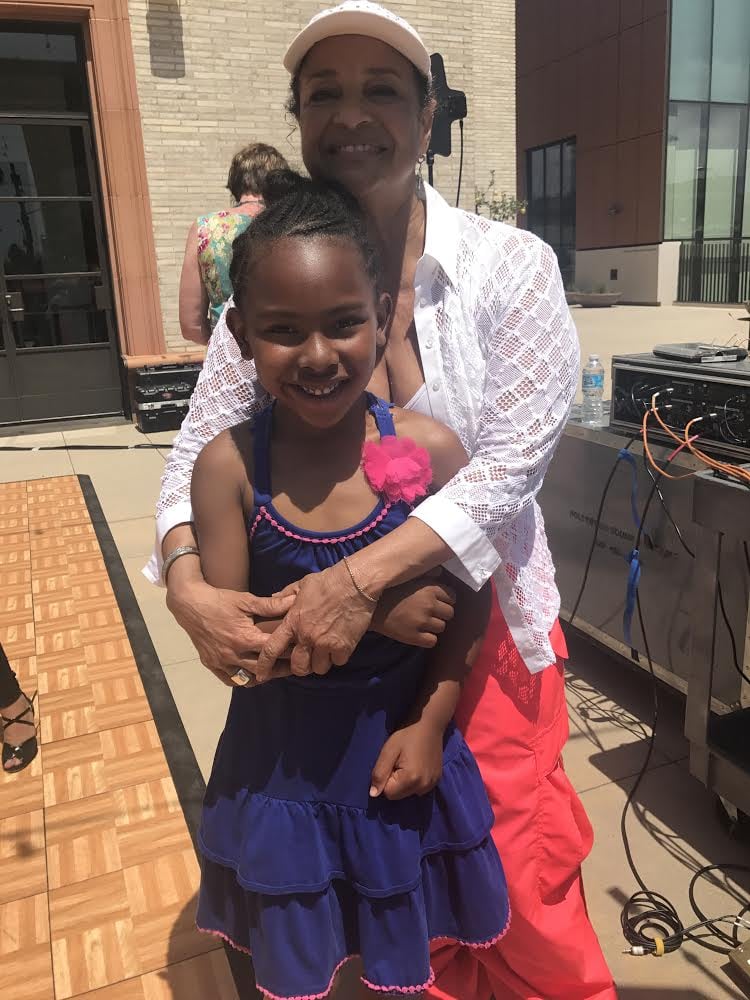 Ralinda Watts
Ralinda Watts
Dance Dreams: Hot Chocolate Nutcracker, Debbie Allen's documentary on Netflix, chronicles her dance masterpiece in the making, giving us a behind-the-scenes look at how she artistically reimagined the holiday classic The Nutcracker with a cultural twist. From rehearsal to showtime, #BlackGirlMagic is on full display; every dancer in the show exudes confidence, pride, and self-love with every precise dance move. Seeing the magic of the production come to life is sure to bring joy to your heart, just as it did for my family — especially my daughter, who caught a glimpse of her younger self in the film, sharing a special moment with her preschool best friend. Witnessing this moment was a beautiful reminder of why I made the deliberate choice to give my daughter a self-affirming dance experience that could only be found at the Debbie Allen Dance Academy.
My daughter was 3 years old when she first saw the live production of Hot Chocolate Nutcracker. She was instantly mesmerized by the dancers she saw on the stage. She saw little Black girls of different hues, hair textures, and body types. She saw herself reflected and beamed with pride. I remember her asking me, "Mommy, those girls look like me; when can I dance with them?" The very next year, I enrolled her in the Early Birds program, reserved for the youngest dancers.
At the time, DADA was located much further than where we lived, but distance wasn't an issue, because I wanted my daughter to be at a studio in which she could see herself represented in not only whom she would be learning with but also whom she would be learning from. The opportunity to learn from Black teachers, teachers who wore their natural hairstyles, braids, cornrows, or Afro Puffs, was such a positive experience for my daughter to have received at such an early age as she was beginning to develop her identity and understanding of what it meant to be Black. For parents of Black children, this is one of the many ways in which we have to parent with racial identity in mind to ensure our children cultivate a healthy sense of belonging and community uplifting them in a world where their identity isn't always affirmed.
Dance Dreams will live on forever, inspiring a new generation of Black girls who will see themselves reflected in a remarkable holiday production celebrating their identity and heritage. Culturally, dance is part of the Black experience, story, history, and narrative. Dance Dreams: Hot Chocolate Nutcracker is proof that when Black children are in an affirming dance environment, they will fall in love with dance and dance will love them back, embodying the beauty and resilience of Blackness, in all of its grace and splendor.
Dance Dreams: Hot Chocolate Nutcracker is currently streaming on Netflix.