How to Ease Distance Learning For a Child with a Disability
These Resources Are Helping My Child With a Disability Succeed in School This Year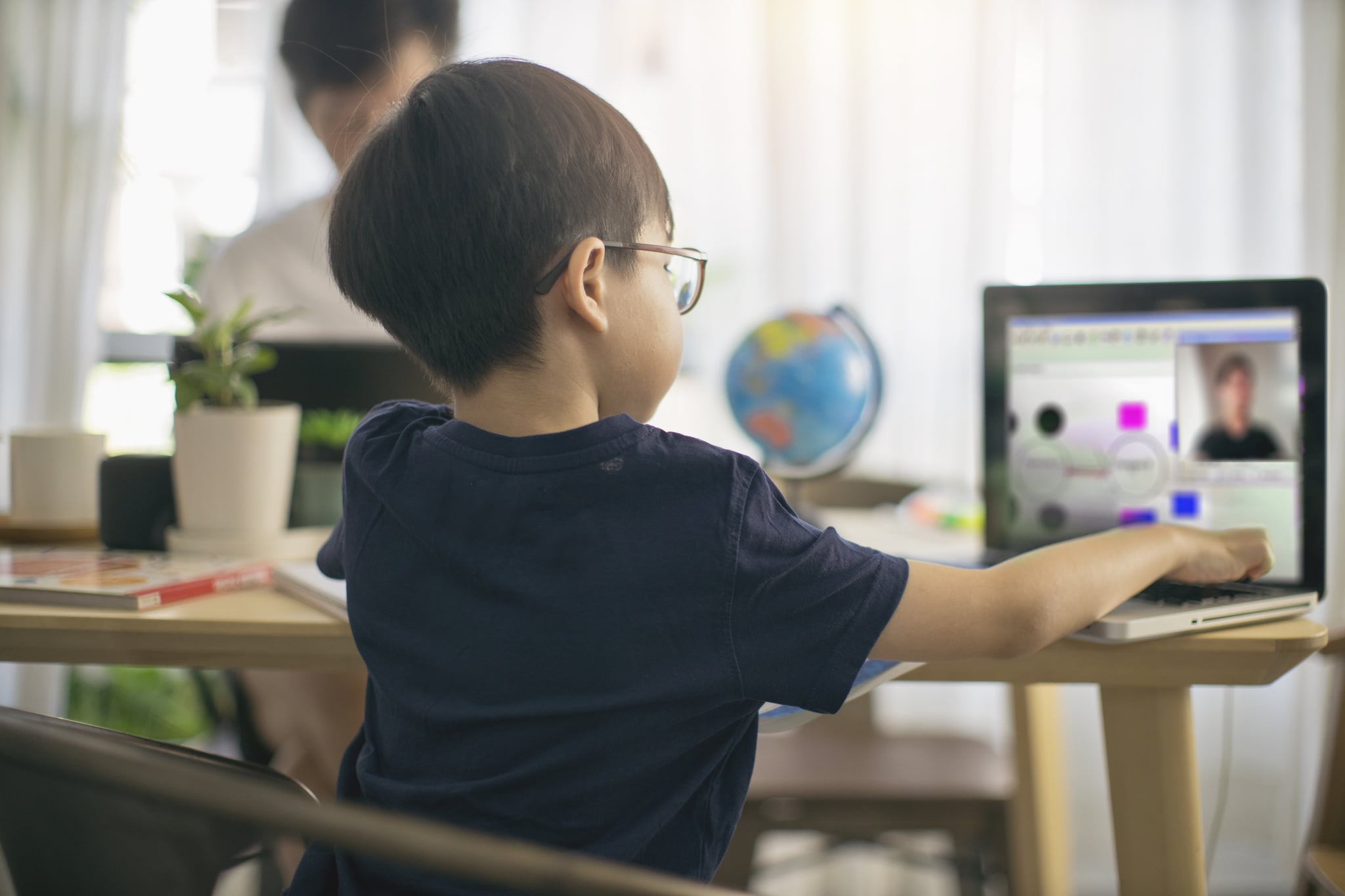 Education in 2020 is a brave new world for students, teachers, and parents. This unique, unprecedented school year comes with challenges for kids of all levels. While providing all students with the tools they need to succeed this school year is essential, it's incredibly important for kids with disabilities.
I made the difficult decision to keep my son home for distance learning due to the risk presented if he were to contract COVID-19 with his underlying medical conditions. I repeatedly remind myself that he can and will succeed, but it takes careful planning to make sure he has the tools he needs to do just that.
Using a proactive approach helps guide him through this new way of learning. By showing up prepared with the tools that help him learn best, we've already overcome half the distance learning battle with a student who struggles with a disability. Here are some other tools my child needs to work through his learning disabilities and succeed in school in 2020.
Social Support
Social supports help us overcome some of the biggest challenges in life, but they are critical for kids in today's environment. Making the decision to keep our son home wasn't easy because we knew he would miss the socialization he's always craved and loved. When it comes to social support, he thrives when he's surrounded by his peers. If I'm honest, providing him with the social supports he needs to be successful is the area we've fallen short the most. The pandemic's limitations on us have made it very hard to give him the social interactions he needs. We're still searching for a solution that works realistically in today's world.
Emotional Coping Strategies
For my son, having a disability has created significant stress in his life at times. He often feels frustrated, anxious, and defeated, especially when he can't meet his schoolwork demands. He also experiences sadness, disappointment, and loneliness when he sees the kids in his class together in school. We continue to find new coping strategies to help him through these difficult emotions and the mental health effects of this pandemic. Whether it's tools his teacher provided or weekly sessions with a behavioral therapist to help him dissect what he's feeling and identify ways to overcome those feelings, emotional coping strategies are vital to his success.
An Organized, Dedicated Workspace
When we were thrown into distance learning in March, we focused on going with the flow and making it work. I knew this school year, we had to take the time to create a space for our son that was strictly for his schoolwork. My husband and I sent him to his grandmother's overnight. We spruced up our basement to make him a dedicated workspace where he could find success. We gave the room a fresh coat of paint, picking a pale yellow to boost his mood and a calming gray to keep him grounded. We set up a work desk in front of a mounted TV that hooks up to his Chromebook, preventing him from straining his eyes on long days in front of the computer. Finally, we added a calming corner where he could read, take a break, or just sit and relax if he's having a rough time. This space has already been a game changer for him. I'm confident that keeping this dedicated space for school is what he needs to focus and get ready to learn at the start of each day.
A Creative Educator
When I look back at how far my son has come, despite his disability, it's a credit to his teachers. This year, in particular, having a creative educator truly makes the difference in his ability to focus and learn. Some days, we need to step away as a team and find a new way to help him grasp a concept or overcome a challenge. We've been lucky that my son has a teacher whose primary focus is breaking through to her students and equipping them with tremendous educational success resources. She shows up with silly songs and captivating puppet characters that deliver the lesson far better than we can. Creativity in education is big, especially for kids with disabilities. Creative educators in today's unique learning environment are the true champions leading the charge in special education.
Patience, Understanding, and Flexibility
I can't stress how much our child needs patience, understanding, and flexibility to make him successful this year. This is true from all aspects of his educational environment. From his parents, educators, and therapists, he needs to find calming support when distance learning gets overwhelming. As he juggles big emotions like frustration and sadness, we need to look beyond the surface before adding to those already powerful feelings. With patience and understanding comes flexibility — to know when to give him a break, when to push him a little harder, and when to let it go and try again tomorrow.
The best thing we can do for our kids as they find their rhythm throughout this unprecedented school year is to be present. I've done my best to provide my son with the structure he needs and fill his toolbox with resources to help him succeed. Balancing his schedule and providing the social supports he needs have been two challenges I have yet to overcome. With time, I know we'll figure that out.
I've learned two fundamental lessons trying to get adjusted to today's unique educational environment. First, I've learned that at the end of a long day, our kids need an extra pat on the back for showing up and trying their best. Secondly, teachers deserve all the praise. They work through their fears, learn new, innovative ways to teach, and put in extra time and effort to help their students shine. These lessons have changed my perspective in life, reminding me that sometimes success is less about grades and more about finding hope in this brave new world.