Learning to regulate our bodies and our emotions is an important part of the human experience. This process starts the day we are born as we learn to get our physical needs met (i.e. hunger, body temperature). Then, as we grow and our needs become more complex, we start the process of learning to regulate our feelings and emotions.
Navigating emotions can be just as confusing, uncomfortable, and dysregulating as managing our physical discomforts. So if we do not expect a baby to know exactly how to cope with being cold or hungry, why then should we expect them to know how to manage anger or sadness? As a licensed child and family therapist, I meet with families and their little ones, to address concerns about their child's behaviors. The first topic we typically discuss is emotional regulation, since the inability of a child to safely and effectively manage emotions is oftentimes itself the cause of challenging or worrisome behaviors. Here are six ways we as caretakers can set the stage for children to develop healthy self-regulation skills for life.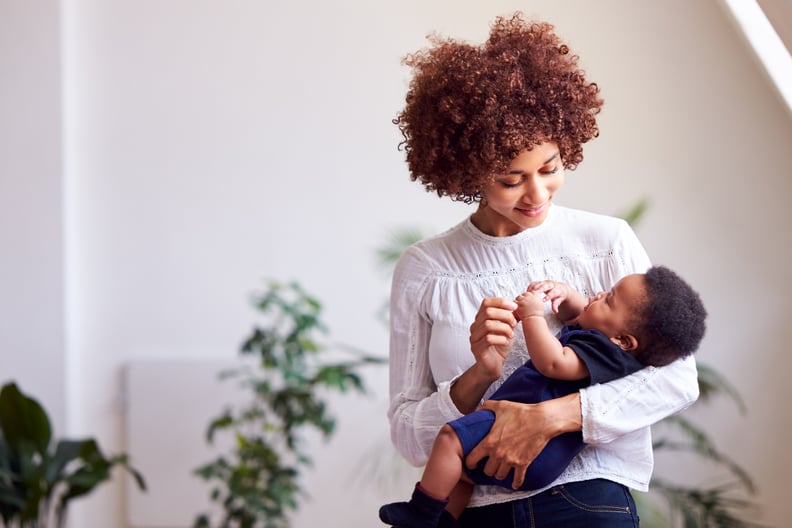 Understand the Dynamics of Self-Regulation
Just as learning to regulate physical sensations is first managed by attuned and connected caregivers, learning to regulate emotions happens in a similar way.
Although a child's natural temperament does play a role in their ability to self-regulate, they are strongly influenced by external factors like their home environment, as well as regular interactions with their caregivers and other adults. It starts with coregulation: consistent, warm, and responsive interactions that provide the support, coaching, and modeling children need to "understand, express, and modulate their thoughts, feelings, and behaviors," according to a 2015 report on developing self-regulation. With repetition and maturity, this then evolves into self-regulation — the ability to do this independently.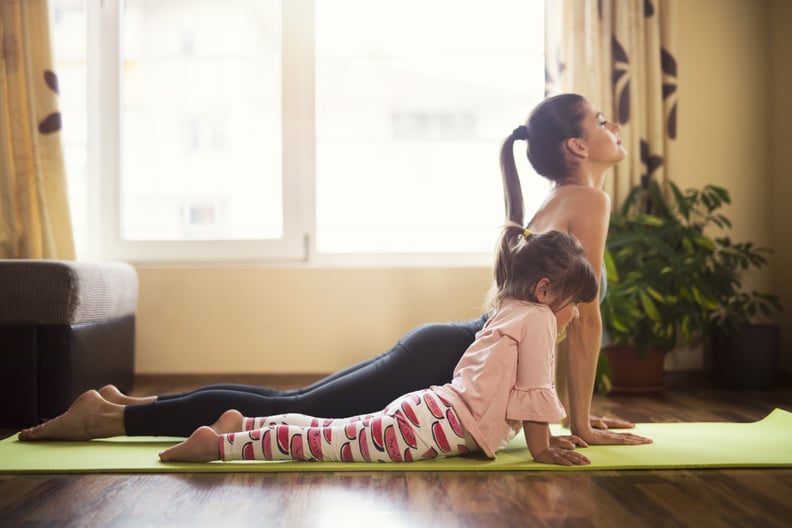 Be a Good Role Model
Your child begins observing how you manage emotions even before they experience the emotions themselves. So remember, they will most likely pick up a skill or two from you. Kids are not going to successfully learn to do something that you yourself cannot do.
"We are hardwired to perceive and interpret subtle variations in vocal tone, facial expressions, and body posture," said Christina Lansdown, a licensed marriage and family therapist who has been working with children and families for over 15 years. "When the words that you are saying don't line up with this encoded information, it actually exacerbates the problem because your child's nervous system is perceiving that incongruence and will sense it as a threat." Therefore, she explained, the "do as I say and not as I do" approach will not work. We, as caregivers, need to model and embody the ways we expect our children to behave.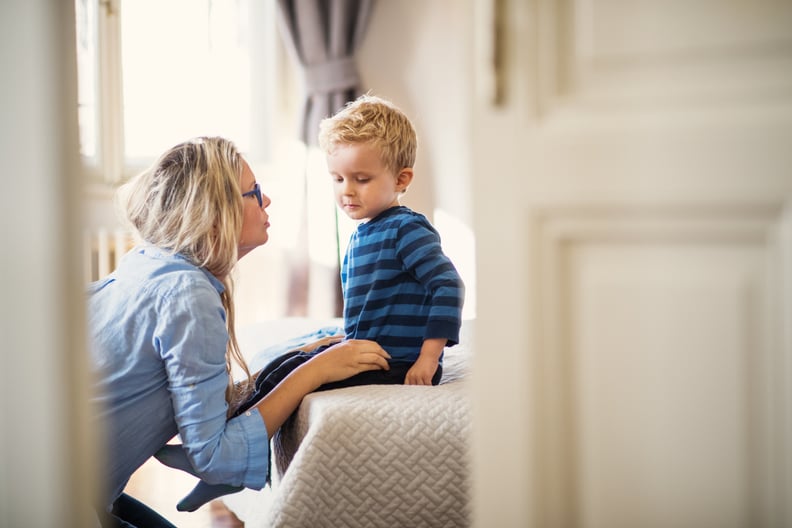 Review Your Approach and Attitude
When a child exposes their vulnerabilities — and in this case we are talking about the vulnerability of expressing true emotions — how does the caregiver respond? Does the caregiver become angry or dysregulated themselves, or do they approach the child with an air of calm confidence?
A reassuring approach can signal to the child: "Oh, you're feeling sad? I have seen this before, and this is something I can handle. We can get through this together." We want parents to approach their children in a manner that emphasizes compassion toward one's self and a calm or neutral energy, said Maria Gregory, a licensed educational psychologist. We want children to experience adults as helpful and safe. They need to know that the adult is bigger, stronger, wiser, and kind.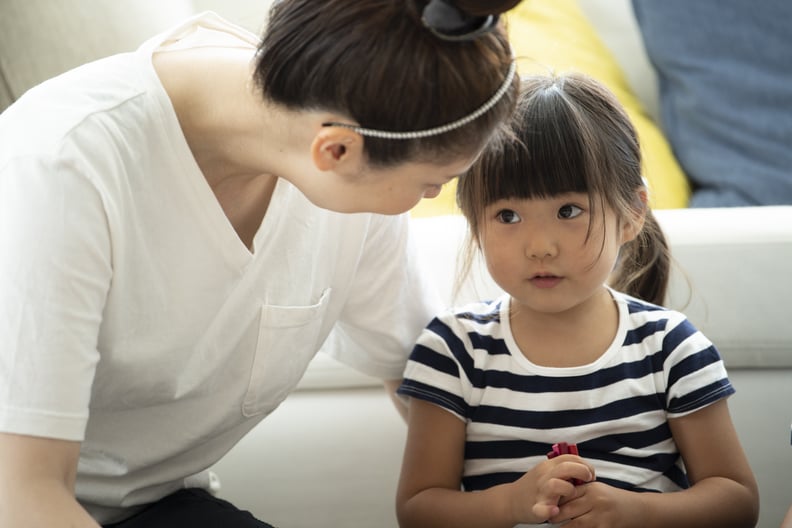 Teach Your Child to Tune Into Their Body
As children begin to experience emotions for the first time, they need a nonjudgmental adult to help them notice and tune into the physical sensations that accompany their emotions.
"When teaching children how to identify the emotions in their body through recognizing sensations, I like to begin with the more positive and pleasant emotions such as happiness and excitement," explained Guy Hernandez, a licensed therapist and the host of the Therapized podcast. "I then aim to identify the observable responses in the form of the body language (i.e. smiling, laughing, etc.), then explore the internal bodily sensations and also what behavioral urges or responses they have to those pleasant emotions." Once a child has shown the capacity to tune into the pleasant emotions, we move toward teaching them how to tune into the more difficult or dysregulating emotions such as anger, fear, worry, guilt, shame, and so on.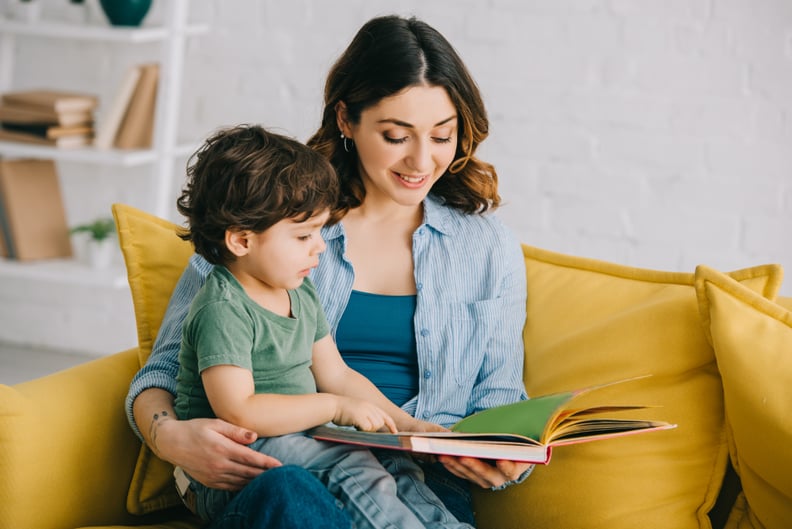 Name It to Tame It
Regularly work with your child to increase their emotional vocabulary. During those moments when they become overwhelmed by "big" feelings, help them access those words and name what they are experiencing.
Dan Siegel, MD, author of The Whole-Brain Child, coined the phrase "name it to tame it." When a child's emotions start to get out of control, we want to engage the part of their brain that can help them bring some order to the chaos. Dr. Siegel described the right brain as the emotional side and the left brain as the logical side. Encouraging a child to name the emotion they are feeling engages the logical left brain, which can help them make sense of their experience and calm themselves down. As the logical side of the brain becomes more accessible, a child will have more time to filter and organize their reaction and behaviors and actually choose how they want to respond in the moment. Books like What a Feeling!, a book I wrote as a tool for teaching kids, are a great way to teach kids new vocabulary words to describe their feelings and emotions.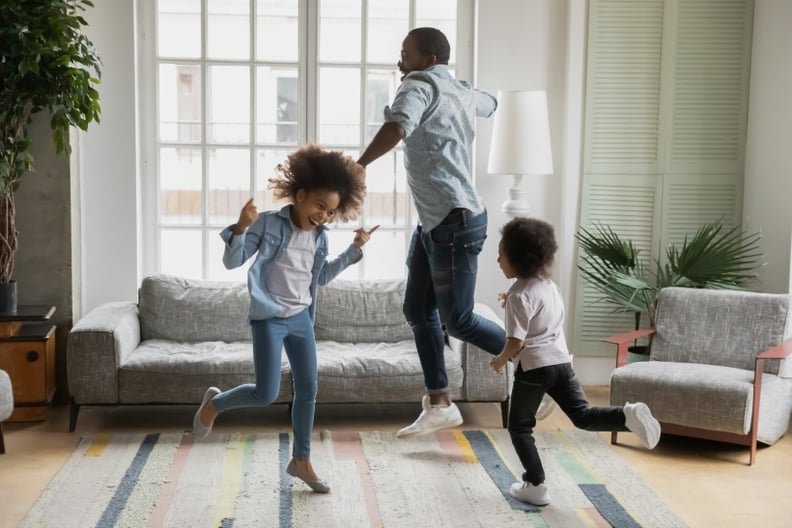 Use Emotional-Regulation Strategies
Finding the emotional-regulation strategy that works best for your child is all about trial, error, and observation. Have you noticed which emotional-regulation strategies you personally use in moments of need? Do you take deep breaths, call a friend, go for a walk, put on your favorite song and dance it out, or go on a run? We need to observe our children to see what kinds of strategies they naturally gravitate toward and remind them to use these tools when they are struggling.
For example, if a moment of anger arises and they tend to want a hug or to retreat to their calming corner, you can remind them of this option when they become too upset to think clearly enough for themselves. Amy Shohet, a licensed clinical social worker for the early-childhood program Healthy Homes, suggests using the five senses as a guide. For some children, regulating activities might be auditory (i.e. singing, music), for others, it could be tactile (i.e. Play-Doh, weighted blanket), for many, it could be movement (i.e. rocking, walking), and so on. If you can encourage children to take a minute to meditate and reflect at an early age, it will definitely pay off when they get older.