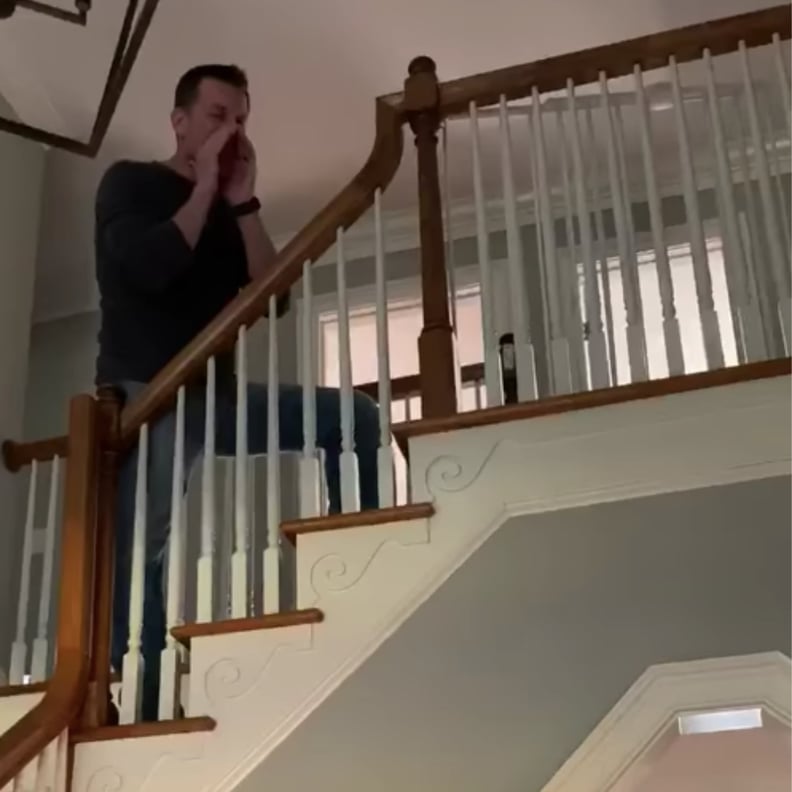 Being sequestered inside with your family for the foreseeable future can certainly try your patience, but throw in having to homeschool the kiddos, and sometimes you just have to laugh to keep from going totally bonkers. Fortunately, for those of us who could use a laugh right about now, parents all over the country have been putting their own hilarious spins on this whole process of social distancing, and we can't help but admire their creativity.
Ahead, find some of the funniest posts so far that show parents hilariously taking their children's education into their own hands or just venting about how damn hard social isolation with kids actually is. Looking for more feel-good content? Check out this list of movies or these clips of celebrity families attempting dance videos.
This mom is just trying to keep her head above water . . .
Although being organized is one of the keys to homeschooling success, Jen Fulwiler came up with a hilarious quarantine schedule that includes things like "screens," "feral time," and "fight over toys."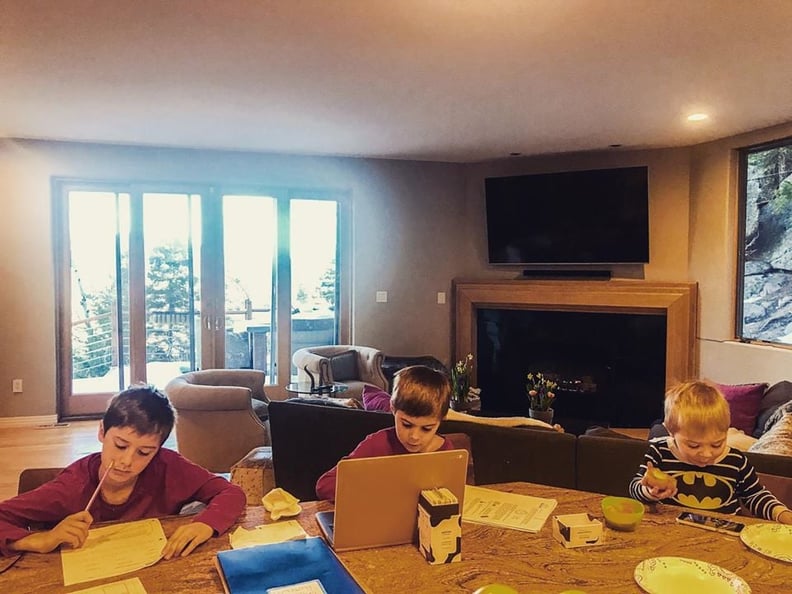 This mom has already lost it . . .
Mom of four Kim Fearing shared a post on Facebook announcing that she's already losing her mind while playing educator to her little ones. "I nailed this homeschooling thing for exactly 3 minutes before crazy started coming out of my mouth," she wrote. "There's only ONE of me and FOUR of you. BE PATIENT! Is THIS how you act at SCHOOL?! Speaking of four of you, WHERE IS YOUR SISTER?"
This dad put his own spin on the morning announcements . . .
Father of three Jason Prechter decided to get a little creative with his family's morning announcements. In the hilarious video, he gave his children their lunch options, including a full open bar for the parents.
"Today for lunch we will be having hot dogs or chicken nuggets, and your choice of vegetables and fruit," he said. "For the adults, we will have an open bar with various white wines from California, including some Pinots from the Willamette Valley in Oregon."

This mother had to turn to the Lord for guidance . . .
This dad pulled out all the stops for his kids' dinner . . .
Dad Ben Moore recently treated his kids to a formal dinner, tuxedo and all! "Because isolation and going nuts, we threw a dinner party for the kids," he captioned the tweet. We can't stop laughing about the "2020 vintage" milk!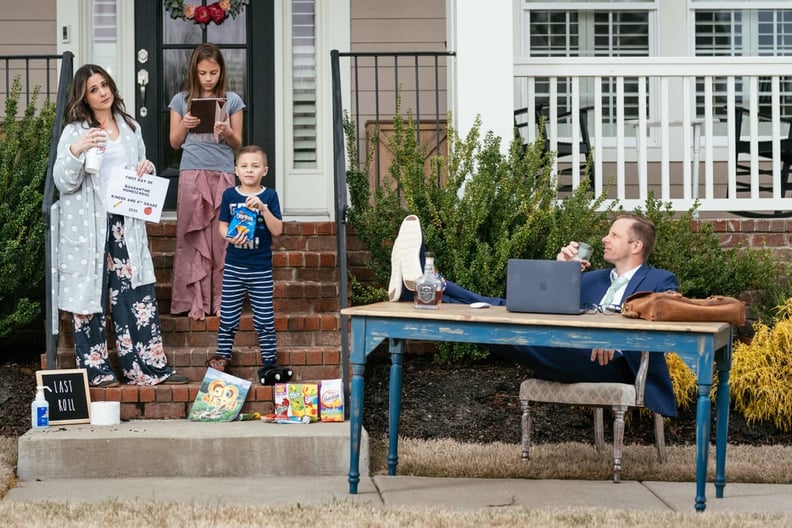 This family staged a hilarious photo shoot . . .
Photographer Tausha Dickinson staged a "first day of quarantine homeschool" photo shoot with help from her neighbors. Yep, that looks about right!