See Every Outfit David Has Worn on Schitt's Creek
How Many Different Sweaters Does David Wear on Schitt's Creek? Get Ready to Count . . .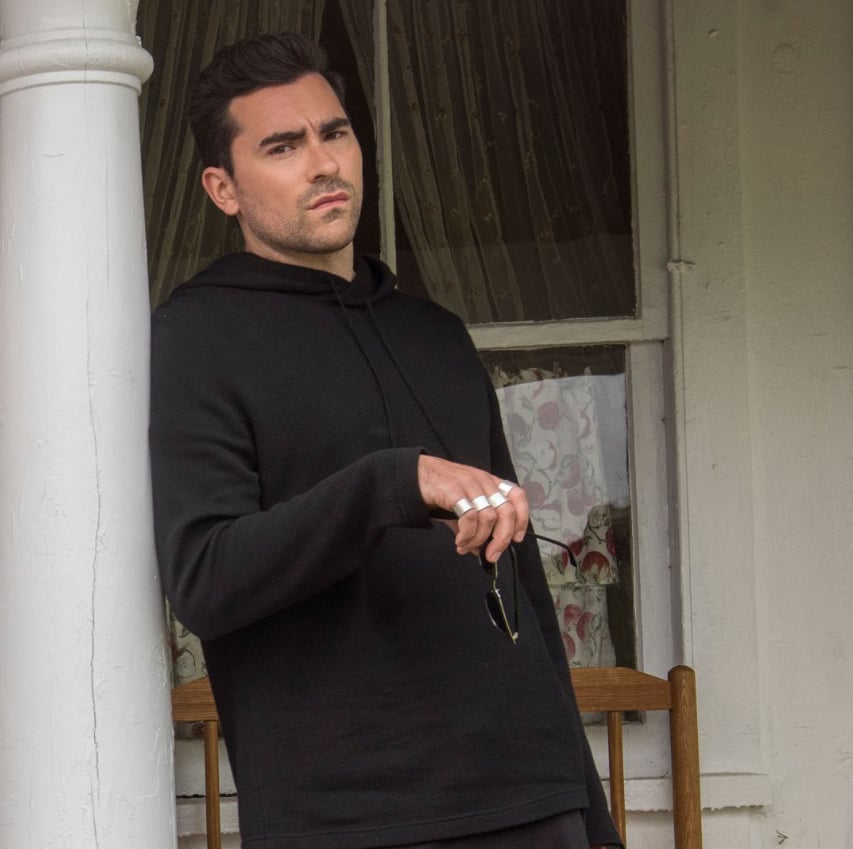 David Rose, the king of kitschy, cool black-and-white sweaters, how can we ever repay you for the outfit inspiration you've bestowed upon us? It truly is impossible — especially with this new compilation video that recounts every single one of his looks. But lest you forget, since season one of Schitt's Creek, David's outfits have truly run the gamut, albeit in a strict monochrome color palette. We saw him in plenty of button-down shirts and polos, secured all the way to the collar, graphic hoodies (which don't really count as sweaters), and leather jackets.
In probably our favorite style move ever, David transitions from a right hand full of chunky silver rings to a left set of gold once he accepts Patrick's proposal. OK, we can't give David full credit for that one, but regardless, we get to see his jewelry evolution once again in this three-minute snippet posted by CBC Gem. The good news is, if you consider yourself a true Schitt's fan, the Instagram account has also made a video that tracks Moira Rose's wardrobe, and we do all know that Moira clearly passed down the black-and-white memo to her son.
Ahead, David's looks — from his Blouse Barn days to his famous Thom Browne bridal kilt — all of which we're sure he got at a showroom in Paris.