Getty/Nathan Congleton
Getty/Nathan Congleton
As POPSUGAR editors, we independently select and write about stuff we love and think you'll like too. If you buy a product we have recommended, we may receive affiliate commission, which in turn supports our work.
Ahead of the release of "Inventing Anna" on Netflix, which stars Julia Garner as the protagonist (or should we say villain?), the award-winning actress appeared on "The Tonight Show" in a sparkly sheer Prada minidress that shines as bright as her talent. If you've watched her performance on "Ozark" and most recently in the show's much-anticipated season four, then you probably got chills from the second-to-last scene of episode seven. There's no doubt about it, Garner is a natural.
Dressed by stylist Elizabeth Saltzman, the 28-year-old star wore a sleeveless vintage-inspired A-line dress that features a halter neckline embellished with a black velvet bow. Encrusted with rhinestones visible throughout, the luxurious garment is part of a recent ready-to-wear line. The slightly flared hem conveys a sense of playful modernity while the refined collar ties everything together. Finished with classic black Prada low pumps, the look is a total stunner.
During the show, Garner gave us a preview of how she learned to nail the accents of her new character (con artist Anna Delvey), and it felt like we were watching her perform in real time. "What just happened?" Fallon asked as if completely mesmerized. Pure acting magic, that's what. Ahead, appreciate the look from different angles.
Julia Garner and Jimmy Fallon on The Tonight Show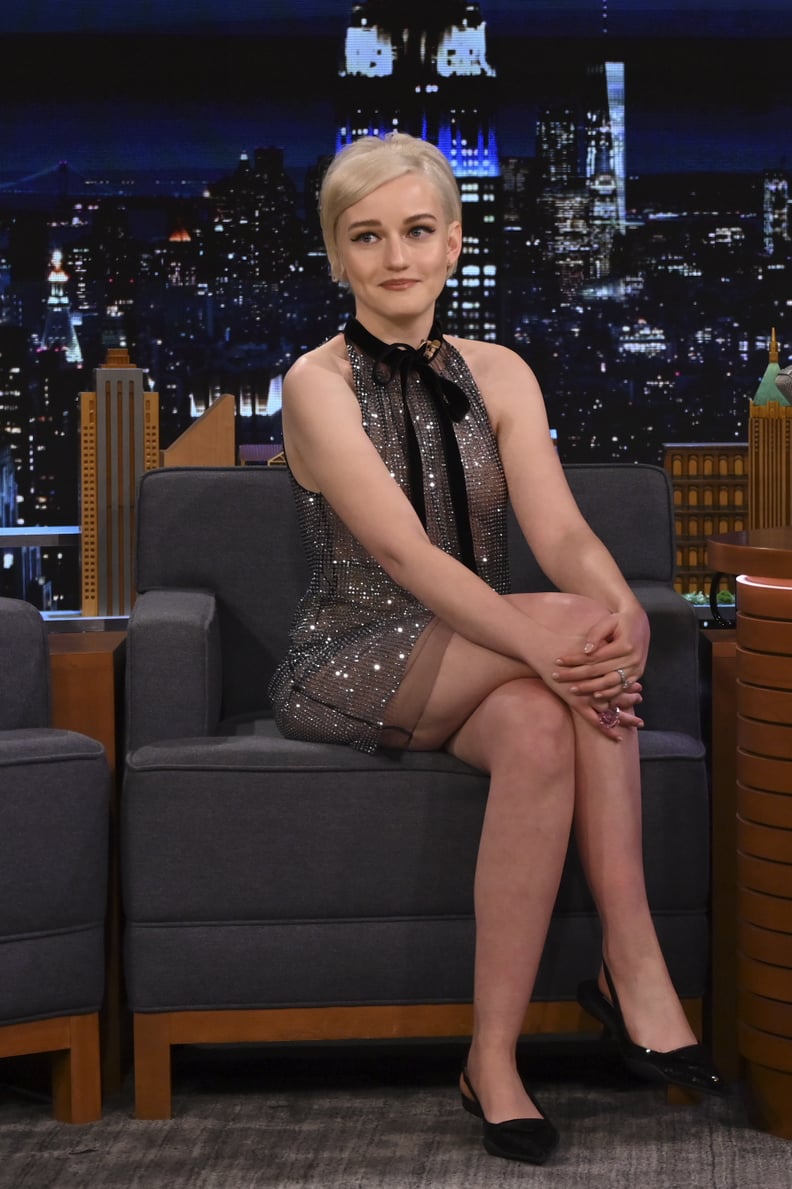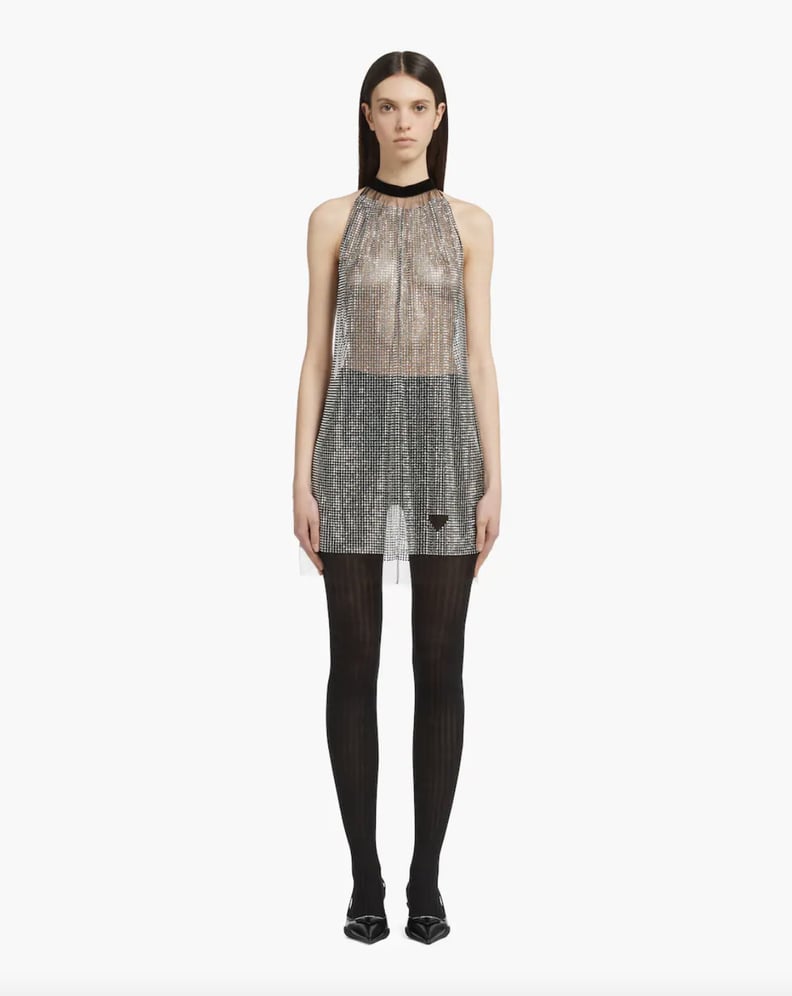 Prada Rhinestone-studded Tulle Dress
Julia Garner's Acting in Ozark Was Inspired by Caravaggio and Mike Tyson | The Tonight Show