Amanda Kloots Dance Class Review
Shaking Your Ass at This Cardio Dance Class Is the Most Fun You'll Have All Day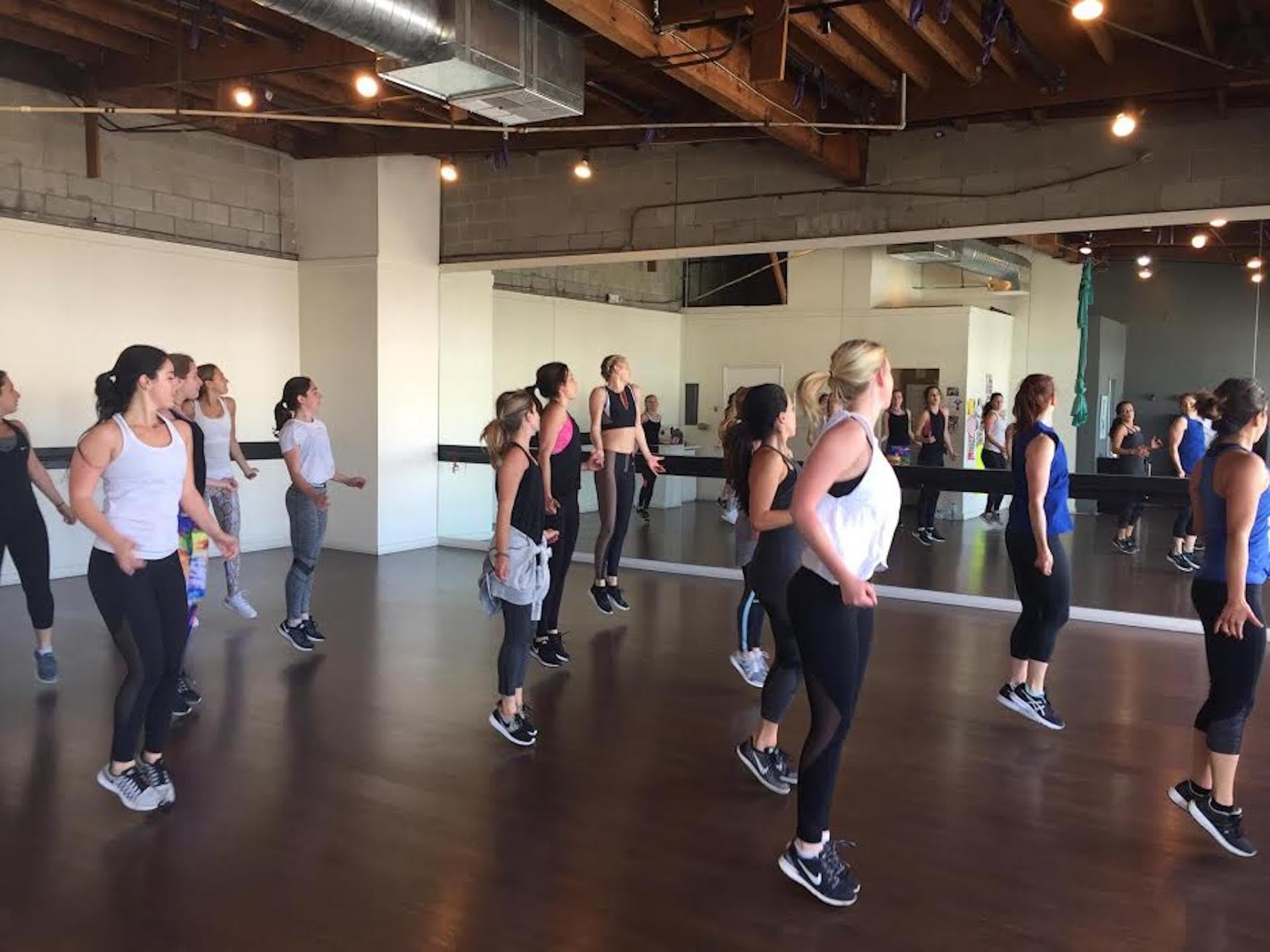 There have been too many times I've found myself 10 minutes into an elliptical workout trying to convince myself that I've really only got four five-minute sections left (sigh). But Amanda Kloots's class, The Dance, is designed to give you a heart-pounding cardio session without it feeling like a repetitive chore.
If you can make it up to the third-floor Studio B location without getting distracted by the newest legging sets and sneakers in the Bandier showroom, props to you — you are a much stronger woman than I. Grab a towel and get your pic in front of the Insta-worthy wall installation before class begins, because trust me, you're going to break a sweat. You'll know class is about to start when Amanda turns the dance-mix music all the way up and heads to the front of the room.
The Dance pairs classic dance moves with high-energy cardio. Each class starts out with a quick warmup and then goes straight into nonstop dance cardio combinations that will have you wondering why you used to spend so much time on the treadmill. Amanda uses a see-and-follow teaching method that might have you feeling a little bit lost at first, but as you get familiar with the moves, it will get so much easier. Each combination is repeated about four times so you have the chance to get the hang of it and put your own spin on the moves. The choreography is different every session, so you won't get bored attending twice a week.
You don't have to be a dancer to fall in love with The Dance. The variation of moves Amanda choreographs range from beginner to intermediate, but she always offers modifications if you're not feeling up to the challenge just yet. If you're having too much fun in class and wondering whether or not this is actually a good workout, check out Arielle Charnas of Something Navy's postbaby bod — she credits Amanda for helping her achieve it.
If you're in New York, stop by Sunday afternoon on your way to brunch or Thursday night for an after-work sweat sesh. Though 7:30 p.m. on a Thursday might sound like happy hour to some, for me it's the perfect time to squeeze in this contagious workout dance party.
Image Source: Courtesy of Bandier