The Best Yoga Mat For Sweaty Hands
I Had the Same Yoga Mat For Years, but This One Made Me Switch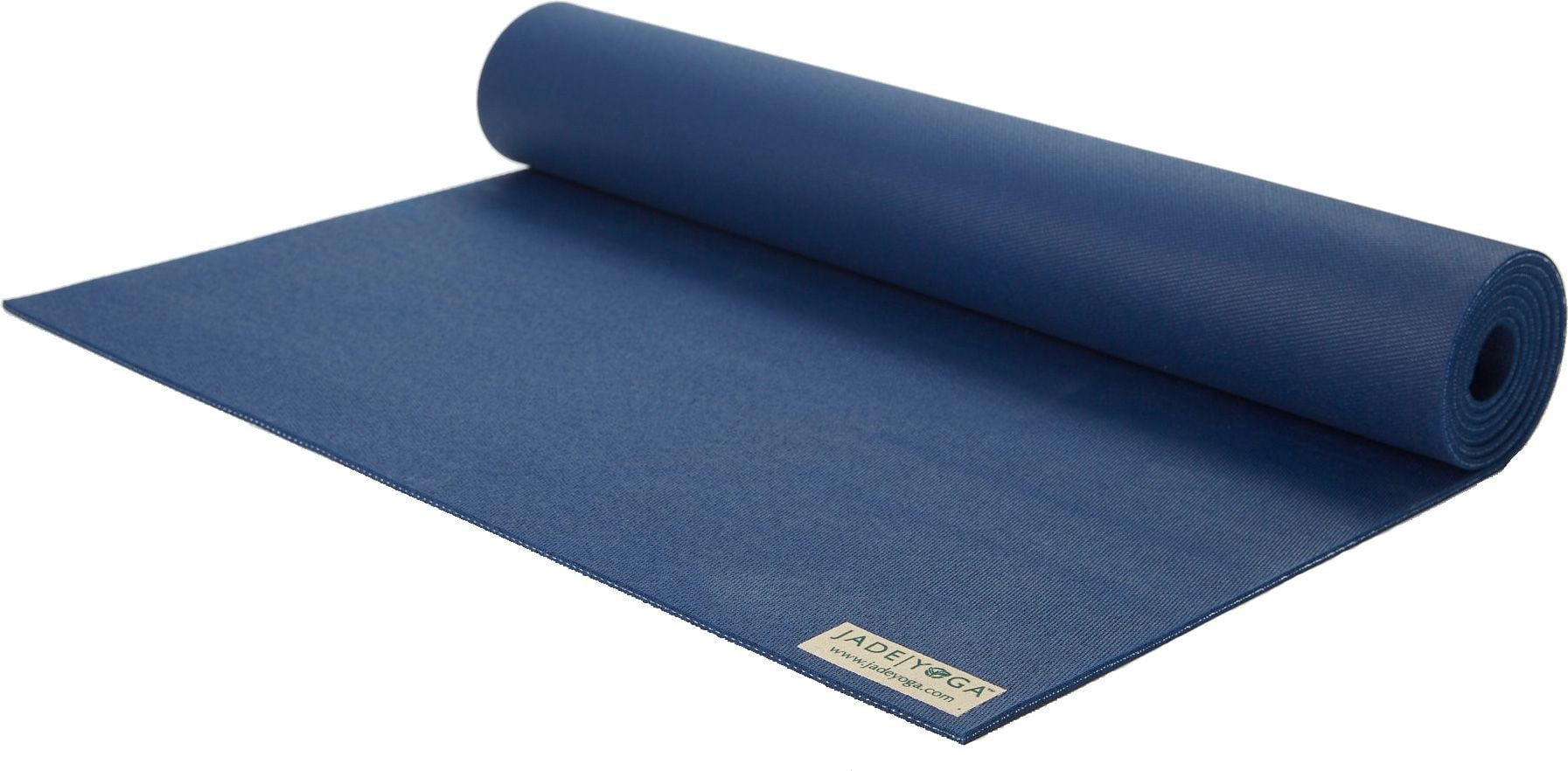 I'm addicted to yoga, but I've never liked yoga mats. I have sweaty hands and feet during class and have struggled to find a mat, mat cover, or towel that helps prevent me from slipping in class. For years, I just sort of put up with it, despite my wrists aching in each class. But that's all changed, thanks to a recommendation from my yoga instructor Neil. He announced in an Equinox yoga class that the gym had purchased new mats from Jade Yoga and said these superabsorbent mats were great for sweaters. "You won't even need a towel," he promised.
I scrambled to grab one for myself to put it to the test. The mat felt slightly heavier than standard mats. When I went into Downward Dog, I felt instantly in love with the texture. It was like a cross between a sponge and a million tiny rubber bristles. The squishy material helps grip hands and feet . . . plus it absorbs all the moisture. I went the entire class without any towels and didn't slip or slide once. I couldn't believe it. I ran home to do more research.
The Harmony Mat goes for $75, which is somewhat steep, but it is eco-friendly. Made with natural rubber tapped from rubber trees, the mat contains no environmentally harmful PVC, EVA, or synthetic rubbers. Even better, it's made in the United States and complies with all US environmental, labor, and consumer protection laws. In addition, Jade has partnered with Trees for the Future, and for each mat sold, Jade plants a tree. One million trees have been planted so far. Well, 1 million and one, because I just purchased my very own Harmony Mat so I can tote it around to all of my yoga classes. I'm hooked and never going back.