Is Cheese a Superfood?
Is Cheese the New Superfood? These Worms Think So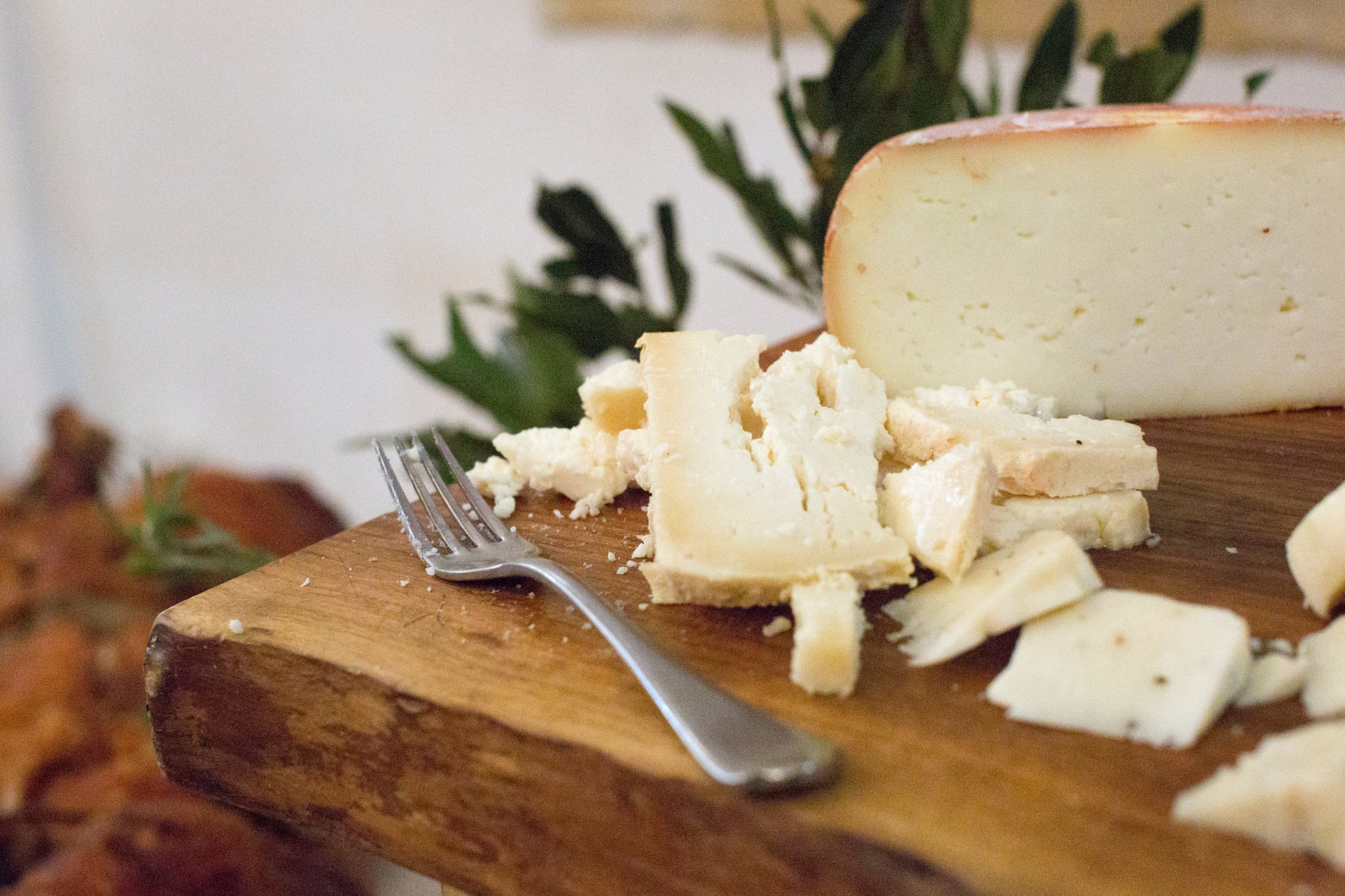 Is cheese actually a superfood? We wouldn't be mad if that turned out to be true. After reading headlines touting some swiss as the new superfood, we grabbed a wheel of brie while digging into the study from which the news came. Apparently worms are down for a good charcuterie — who knew!?
Let's take a look at just the title of the study, which was conducted in Korea and published in 2016: "Dairy Propionibacterium [read: a "good" bacteria found in this cheese] extends the mean lifespan of Caenorhabditis elegans [an icky-looking worm, known as the roundworm] via activation of the innate immune system" — aka worms ate cheese and lived longer because the probiotics boosted their immune systems.
Cheese is fermented, and there are inherently probiotics ("good" bacteria) in fermented foods. This healthy bacteria impacts your own microbiome, or your personal combination of bacteria in your gut, which then impacts everything from your mood to your skin to your immune system. So it's important to nourish your gut with healthy bacteria, but the way to do so as humans (read: not worms) is still TBD.
Will cheese add years to your life? Unclear. It's important to keep in mind that this study with cheese was conducted on worms (ones which have no circulatory or respiratory systems), which are extremely different biologically from humans (as you perhaps gathered on your own). The study, though, shared that the roundworm is a decent test subject due to "two-thirds of the genes related to human diseases [being] conserved in the [worm]" and that this particular species is "frequently used in studies on longevity, immunity, neurodegenerative diseases, fat storage, DNA damage responses and apoptosis."
So who's to say if the way we process and digest cheese will yield similar life-giving results like it did to those worms? That said, if you enjoy cheese and don't have an allergic reaction to dairy, cheese certainly boasts some health benefits (there have been studies about dairy's health benefits) — plus it tastes good, so there's always that. To the burrata!
Image Source: POPSUGAR Photography / Diggy Lloyd