Chrissy Teigen Gets Bruise From Muay Thai Boxing
Chrissy Teigen's Bruise Proves Her Workouts Are Not For the Weak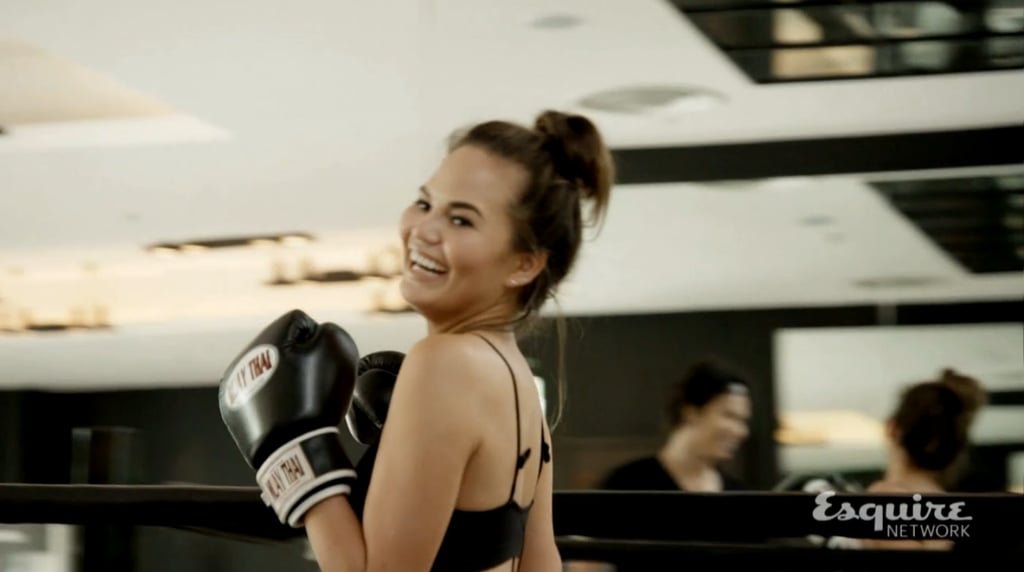 Source: Esquire Network
In the first look at Chrissy Teigen's episode for The Getaway, the model visits Thailand, where she takes a culinary break to step into the ring with a Muay Thai trainer. After throwing a series of punches and high kicks, Chrissy collapses in the ring from exhaustion. "I've never been this tired," Teigen says after the boxing lesson. "This has been amazing! I feel like I got bit by this [boxing] bug." During the session, the trainer tells Chrissy she has a lot of power in her high kick, and if that's not proof enough, check out the major bruise she got after the lesson!
Source: Instagram user chrissyteigen
Curious to try a little bit of the workout for yourself? Check out this 10-minute Thai boxing cardio workout and get ready to sweat!