Edamame Pasta Review
This Pasta Has 3 Times the Amount of Protein as the Regular Stuff, but How Does It Taste?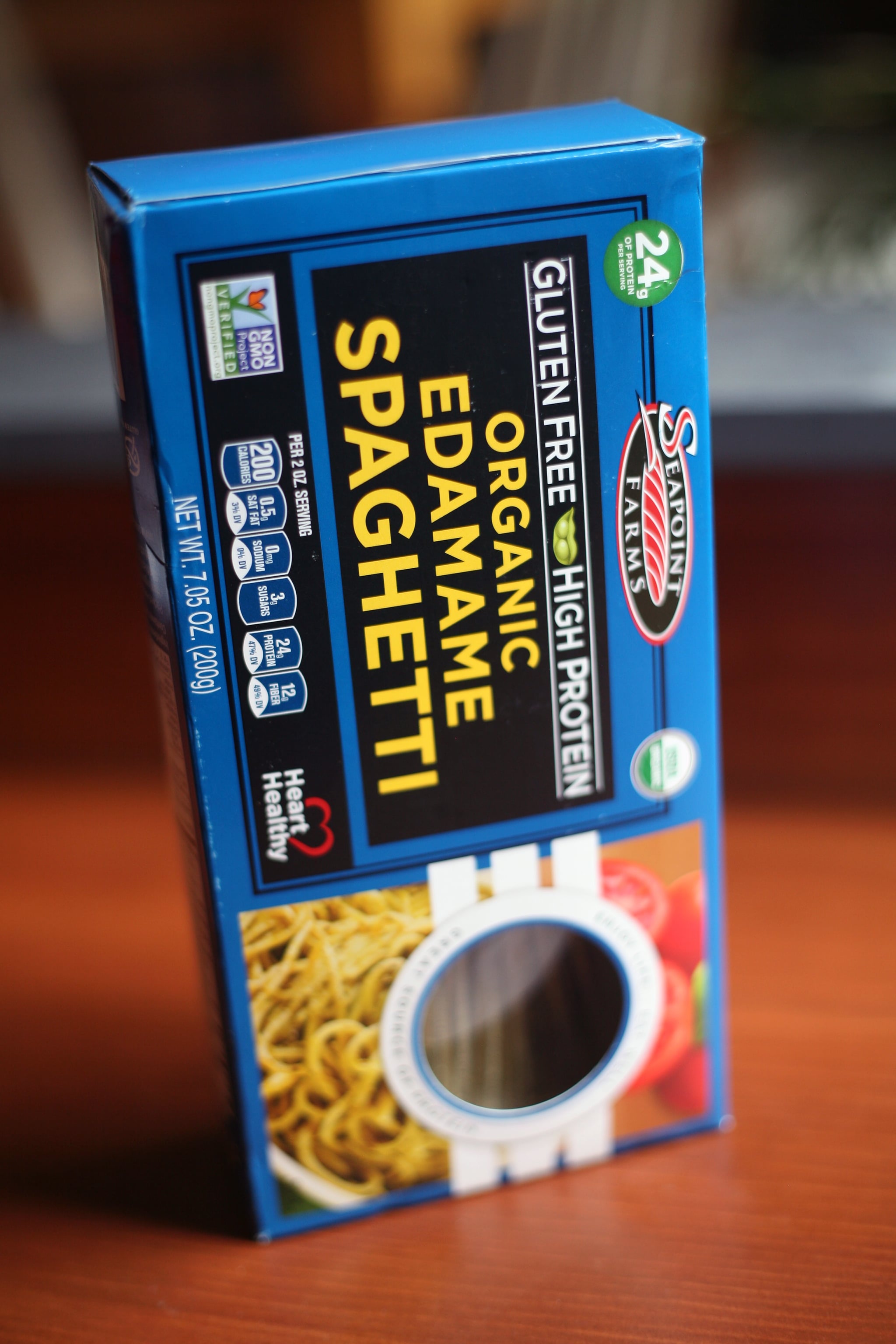 I recently gave up bread and pasta because eating it makes me feel like I swallowed a brick, so I was excited when I found this on the shelf on my recent grocery shopping trip. Pasta made from edamame?! I promptly threw it in my cart — I had to know how it tasted!
I've had lentil pasta, which I thought was pretty good, but this has 24 grams of protein per 200-calorie serving. Regular pasta has only seven grams. Edamame pasta wins in the fiber department, too, with 12 grams — regular pasta has a measly two grams. Furthermore, regular spaghetti has twice the amount of carbs, zero calcium, and 10 percent iron. Edamame noodles win again with 10 percent calcium and 45 percent of your daily iron!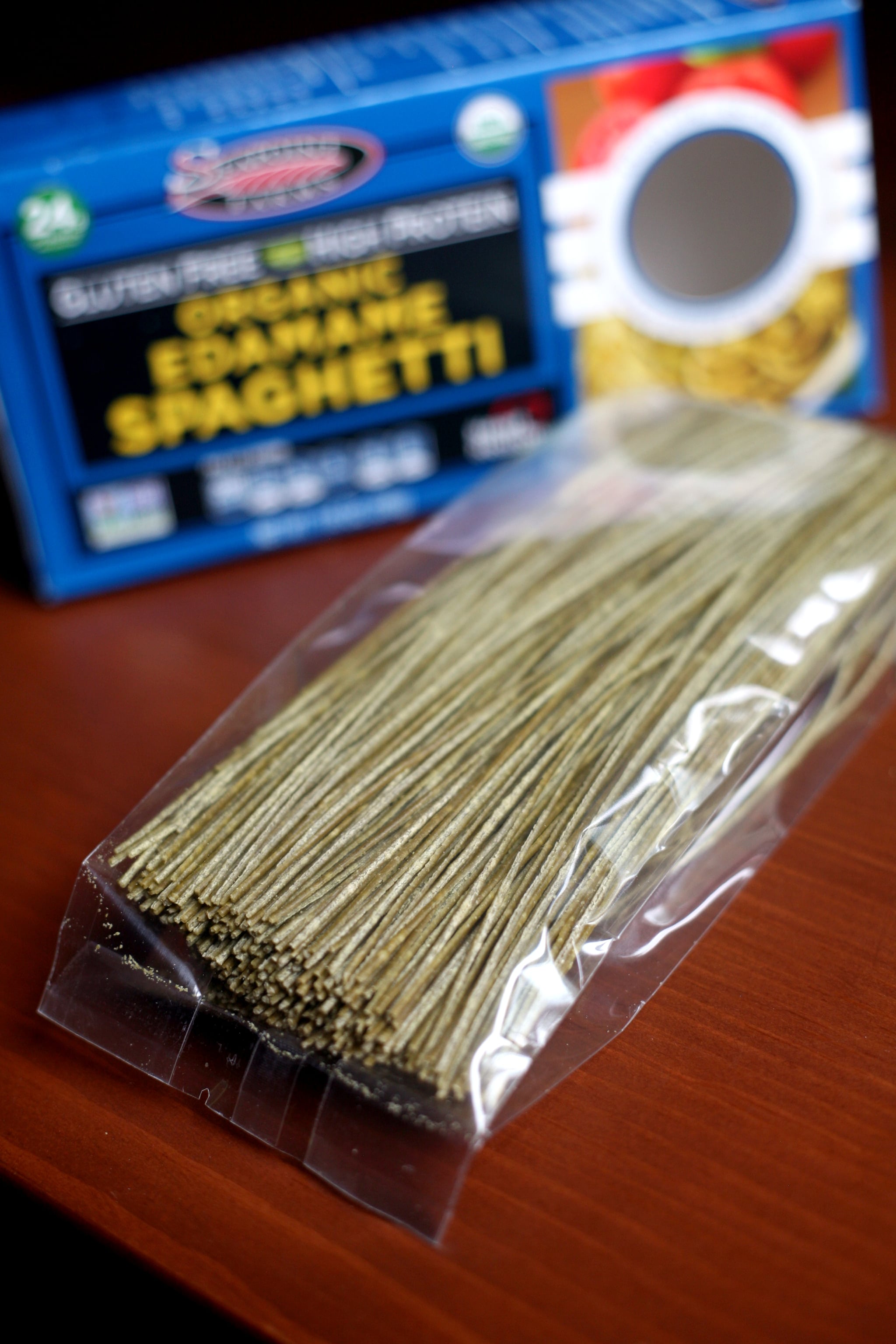 This is really sounding too good to be true. So the million-dollar question is: does it taste good? I really wanted this pasta to be amazing because it is so nutrition-packed, but to be honest, I had low expectations. I thought it'd taste like cooked grass, at best, but with my first warm bite, I thought, "This edamame pasta is actually delicious." It really is. It has the same soft texture as regular pasta and a very mild edamame flavor, just as you'd expect.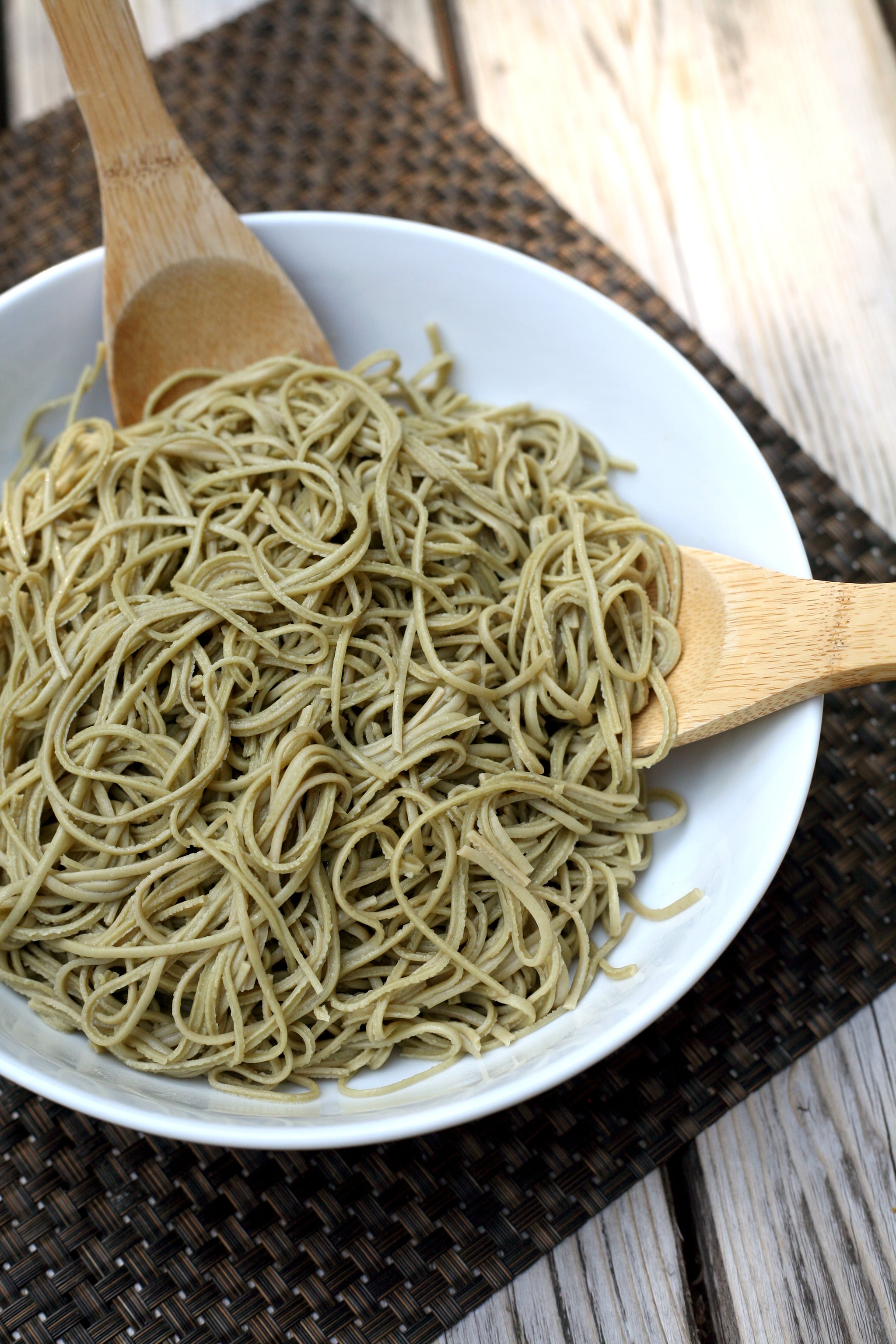 It was yummy with a little olive oil and salt but tasted even better with tomato sauce, fresh basil, and sauteed mushrooms. I will definitely be buying this edamame spaghetti again and am so thrilled to have found a healthier alternative to pasta. I can't wait to try it with my avocado pesto!