Gluten-Free Quinoa Pizza Bites
Healthy Snack: Gluten-Free Quinoa Pizza Bites
I'm crazy for quinoa and crazy for pizza. Put them together, and you get a nutritious treat featuring the goodness of the whole grain packed with fiber and protein and a savory, gluten-free snack.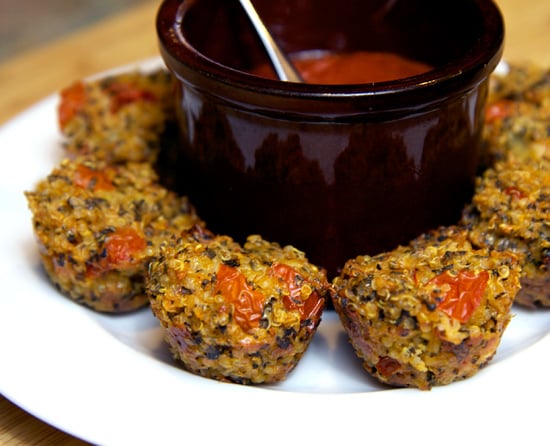 The original recipe calls for pepperoni, but being a vegetarian I substituted diced cherry tomatoes for a sweet juiciness that complemented the basil and oregano. Whip these up for a flavorful nibble for your next party appetizer or as a hearty afternoon snack.
Continue reading for the simple recipe and to find out how many calories are in one pizza bite.


Source: Calorie Count