How Do You Learn to Run?
Want to Start Running? 4 Tips to Do It the Right Way, Straight From a Trainer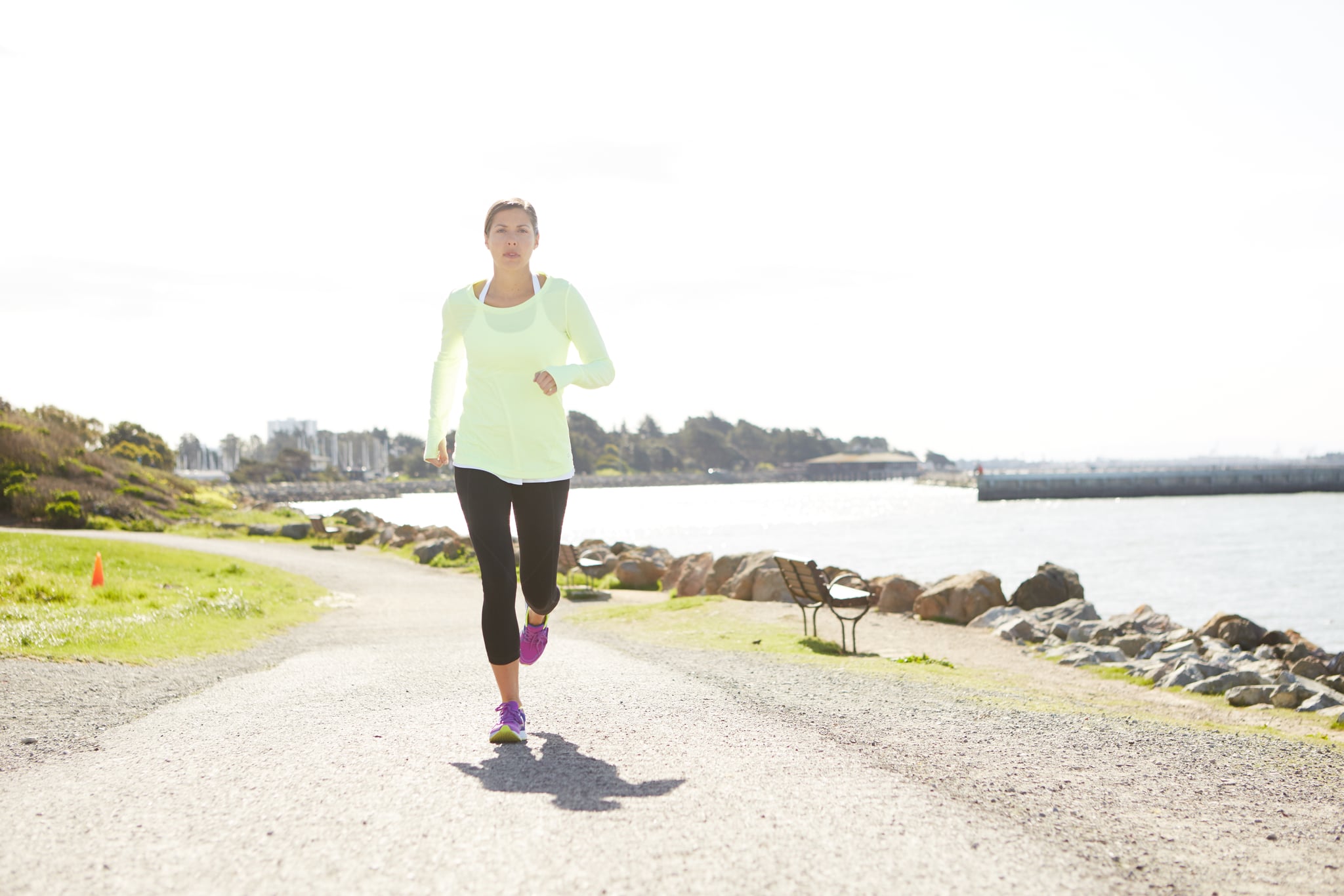 As a long-distance runner of almost 15 years, I've often had people tell me "Oh, I wish I could run," or "I could never do that." But what many of them don't realize is that even seasoned runners didn't go from 0 to 60. Truthfully, just about anyone can become a runner if they devote the time and patience necessary to succeed.
"Most runners give up and quit before they find their groove due to one of two reasons: too much too soon, which leads to burn out, fatigue, and common injuries that flare up from skipping some important steps," said Elizabeth Corkum, a USATF Level 1 certified coach at Mile High Run Club, a treadmill studio in New York City.
Here, Corkum shares her best training tips for brand new runners.
Start Slow and Work Your Way Up
A realistic approach could be to alternate between walking and running for 20 minutes to start, Corkum said. Use the walks to recover and then get back to running to allow your lungs, heart, and legs to gently adapt.
"Your effort while running should feel easy or moderate, like a five or six out of 10 perceived exertion while beginning to run. If it ever feels more than that or anywhere close to breathless, pull back the pace a little," she said.
Three weekly runs of 20 minutes each is a great place for a beginner to start, Corkum said. "Shoot for non-consecutive days, and warm up and cool down with some walking. At some point the walks will be shorter and less frequent."
Consider Starting With a Program
Many runners make the mistake of setting their sights on a marathon as their first big running goal. That can often be a recipe for injury, but a shorter event like a 5K is a much safer approach for brand new runners who are just getting started.
"A beginner training program [for a 5K] is great because it makes a new runner get outside their comfort zone relatively quickly, but also builds mileage and time on your feet in a pretty safe and conservative buildup, which is exactly what most new runners should do," Corkum said. "Consistency is key, so it can be helpful to find a buddy to go on the running journey with (hello, accountability!), a coach, or use social media to help you stay motivated."
Stay Consistent
As with any new fitness routine, it's important to stick with it in order to see improvements and results.
"While taking on too much too soon isn't ideal, to adapt to something new, we do have to consistently practice, she said. "One run per week simply isn't enough; consistency and avoiding missed runs is key."
Be Realistic With Your Goals
All of your running for the first couple of weeks or months should be at an easy or conversational pace, as hopping into fast intervals without building base running fitness raises injury risk, Corkum said.
"It takes time to create a habit or build a new routine, and for the body to adjust to a new activity," Corkum said. "It's important to not take on too many miles or days of running per week, or to expect that each run will be speedy. So start slow, be patient, and trust that over time, you too can be a runner."
Image Source: POPSUGAR Photography / Ericka McConnell