How Harry Styles Inspires Me to Be Healthy
Harry Styles Is My Healthy-Living Inspiration — but It's Not What You Think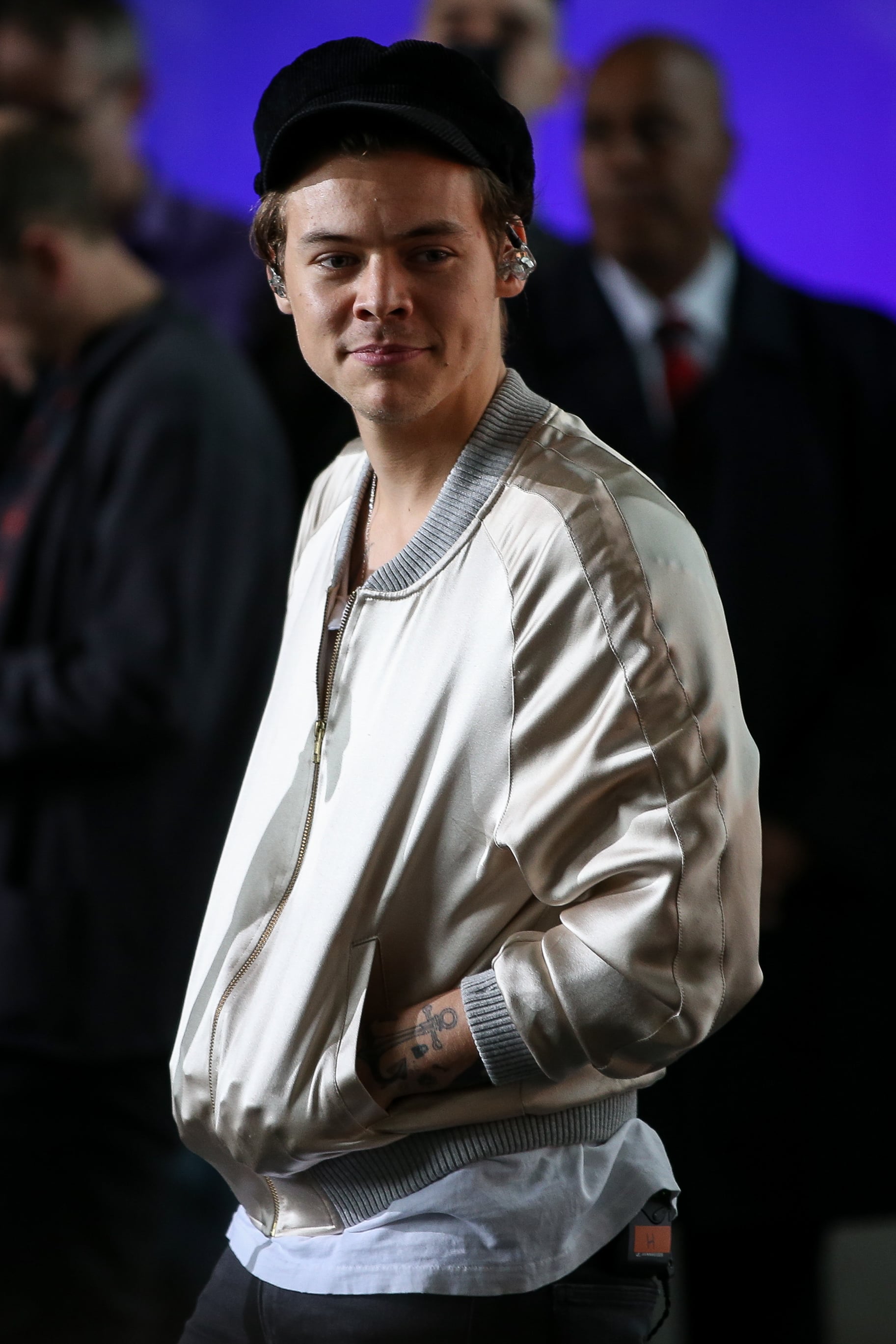 Way back in 2013, my online friends and I started a movement. We decided one day amongst ourselves on Twitter that we were going to start living a healthier life. Our motivation? The upcoming One Direction tour that we were all planning on attending. We started using the hashtags #FitForHarry2014 and #HotForHarry2014 (as in Harry Styles, of course) whenever we wanted to tweet about how we were working out or what we were eating.
#hotforharry2014 in progress

— Hedy Phillips (@JustHedyJ) August 18, 2013
Our jokey reason for starting this was so that we'd be svelte and hot when we would obviously meet Harry when he and the rest of One Direction ended up in our cities for the tour. For fans, there's a lot riding on getting a really good selfie with your favorite member of the group if you are lucky enough to have those five seconds with them, so our goal was to be as prepared as possible. Step one was working out more and eating better.
My workout jam! #hotforharry2014 :) pic.twitter.com/InK2ZhnSZB

— Hedy Phillips (@JustHedyJ) August 28, 2013
Each time I went to the gym, I'd repeat in my head "hot for Harry" or "fit for Harry" as my reminder for why I was doing what I was doing. Each time I sat down on my yoga mat for a session and the instructor told us to clear our minds and set our intention for the practice, I would literally think to myself, "Harry f*cking Styles." Every time I chose a salad over pizza, I would picture Harry in my head. Did we all recognize that there are far better reasons to be in the gym and eating healthy? Absolutely. But this was what worked for us.
Over time, the hashtags and the mantras grew to be something that really had nothing to do with Harry. We would bring it up when we wanted to share a new workout playlist or a sweet healthy recipe we threw together. It grew to just be words we associated with being healthy that became a bit of an inside joke among us. When I told someone recently that that had become my workout mantra years ago and I still say it, I got one of those judgmental stares. "Hot . . . for . . . Harry . . .?" was literally their response. Because it seems like everyone assumes our motivation to get "hot" (by our standards) for someone like Harry Styles is driven by a desire to get something more than a picture from him (if you get what I'm saying). That was never the case. We are beautiful women who wanted to look extra beautiful in a picture next to Harry so we could use it as our Christmas cards for the rest of our lives. (That one might have just been me.)
But the funny part about all of it is that we really do still use the hashtags and we do still look to Harry for motivation, and we're currently starting up #HotForHarry2018 in anticipation of Harry's world tour next year, so when we all come together for the first time in a few years, we'll be even hotter than ever. Do we still know that this is a bit ridiculous? Yes, yes we do, but it's still working for us, so once again, I don't really want to eat the carrots I have for lunch, but in the name of Harry Styles, I will.