Lemon Raspberry CBD Bars
Pleasure Your Palate With Lemon CBD Bliss Bars This Valentine's Day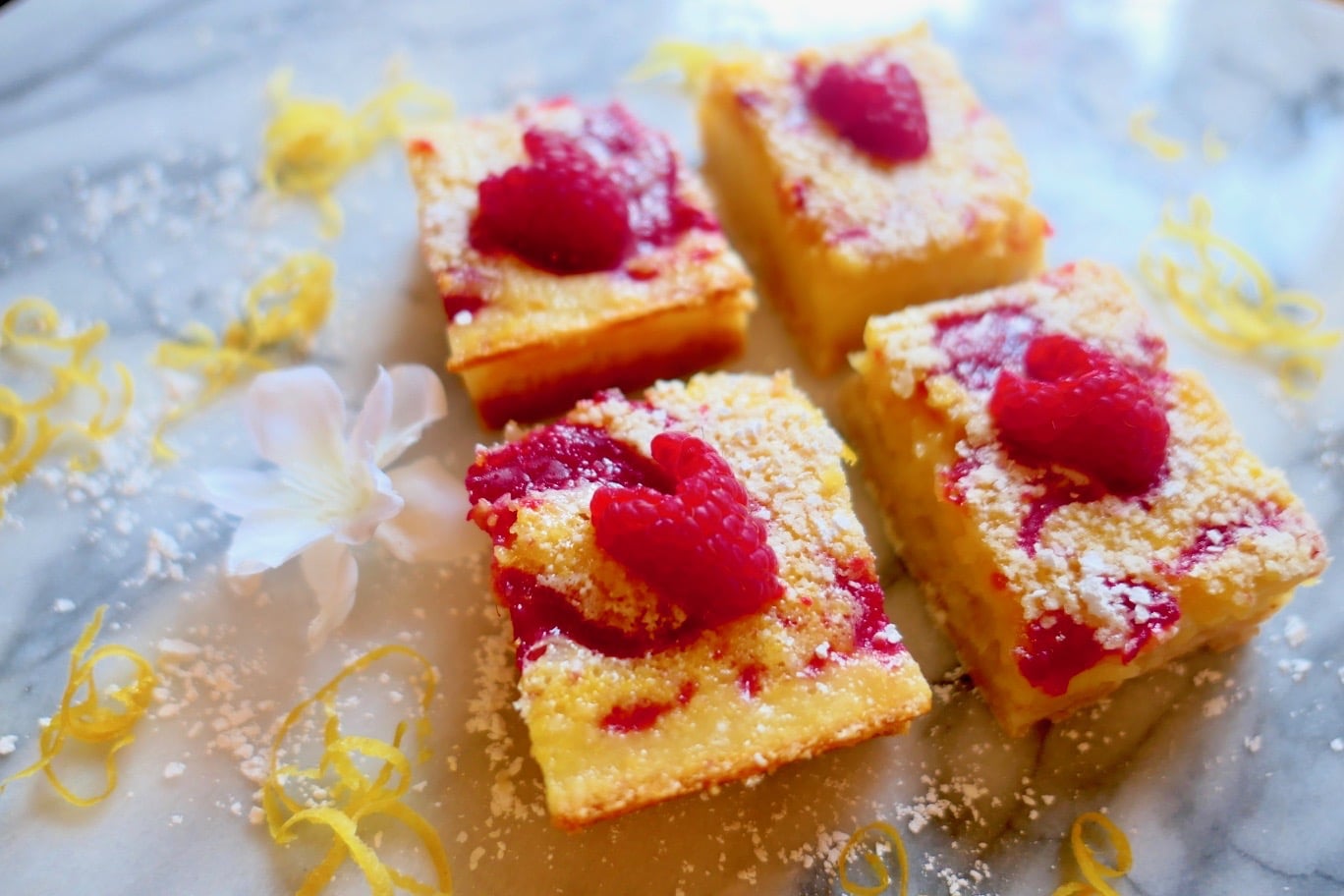 Every year, we are blessed with Winter's seasonal offerings of lemon, lime, and other fresh citrus. During the colder months, these refreshing fruits have reached their optimal ripeness, making them a perfect ingredient for combining into a wide array of recipes. Desserts are especially delicious when it comes to this bountiful season, and with just the right amount of zest, you can create some heavenly confections that please the palate and seduce your taste buds into pure bliss.
With Valentine's Day just around the corner, instead of indulging in the typical chocolate treat, spend some time in the kitchen and bake these Lemon CBD Bliss Bars. Combining mouthwatering flavors of freshly squeezed lemons, juicy raspberries, and candied citrus, this festive recipe is unbelievably delicious and therapeutic due to the addition of CBD oil.
As a reminder, CBD (aka cannabidiol) is an active component of cannabis that is nonpsychoactive. You won't experience any mind-altering side effects, but when consumed, your body receives an abundance of benefits including reduced anxiety, stress relief, and some remarkable anti-inflammatory healing properties.
For this recipe, we used Pot d'Huile's organically grown, extra-virgin CBD olive oil, infused with 5 milligrams of CBD per 5 milliliters of olive oil. You can also use Green Gorilla Pure CBD and Olive Oil, 150 mg ($26), which can be purchased online or at your local health food store.
If you love citrus-flavored desserts with hints of red berry, this one is a must try. Be sure to garnish with a fresh raspberry heart on top for a festive flair this Feb. 14.
For even more CBD recipes or to learn tips for cooking with cannabis, check out this favorite recipe resource.
Lemon CBD Bliss Bars
Original Recipe
Notes
This recipe contains nonpsychoactive cannabidiol (CBD) oil. If you wish to have a more elevated experience and have access to an infused olive oil containing THC, skip the CBD oil. Instead, use 2 tablespoons of the THC oil in step eight, and then follow the directions as noted. Be aware that a specific cannabis variety's THC and CBD levels can vary, so be sure to know your product well before using and be mindful of your metabolism.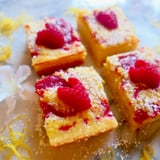 Ingredients
Bliss Bar Crust
1/2 cup salted butter, softened
1/2 cup granulated sugar
1 teaspoon organic lemon zest, grated
1 cup all-purpose flour
1/4 cup graham cracker crumbs
Dash of sea salt
Raspberry Bliss Sauce
2 tablespoons granulated sugar
2 teaspoons cornstarch
1/4 cup fresh-squeezed organic lemon juice
1 1/4 cups organic raspberries (save 1/4 cup to garnish bars at the end)
CBD Custard Filling
7 large eggs
2 tablespoons cannabidiol (CBD) oil
2 1/2 cups granulated sugar
2 tablespoons organic lemon zest, grated
1 cup all-purpose flour
1/2 cup fresh-squeezed organic lemon juice
Powdered sugar to sprinkle on top after baking
Directions
Preheat oven to 325ºF. Lightly coat an 11x7-inch baking pan using nonstick cooking spray. Make sure to apply a thin coat and spread evenly.
Beginning with the Bliss Bar Crust ingredients, use a whisk to blend the softened butter and sugar in a mixing bowl until smooth. Add the grated organic lemon zest and continue to whisk. Next, add the flour, sea salt, and graham cracker crumbs in intervals while stirring until the batter turns thick.

Using your hands, ball up the batter and transfer it over to the baking pan. Use your fingers to press the crust mixture into the bottom of the pan and spread evenly until the entire surface is covered.
Place into oven and bake for 20-25 minutes or until golden brown. Remove from heat and let cool.
While the crust is baking, begin making the Raspberry Bliss Sauce. Using a small saucepan, heat up the sugar, cornstarch, and lemon juice for about a minute.
Next, add a cup of organic fresh raspberries. Cook over medium heat and stir with a wooden spoon or whisk until the raspberries break down and the sauce turns thick. Remove from heat.

Use a mesh strainer to drain the Raspberry Bliss Sauce over a small bowl. Try to discard the seeds as best as you can. Set the strained sauce aside and let cool.
The final step is to make the CBD Custard Filling. Whisk together the eggs, CBD oil, sugar, organic lemon zest, and flour in a large mixing bowl. Gradually add the fresh-squeezed organic lemon juice until the mix is well-blended. Continue to stir and then pour the CBD custard over the baked crust.
Using a spoon, add 1-2 spoonfuls of the Raspberry Bliss Sauce and spread evenly around the entire surface. Quickly drag the end of a sharp knife across the surface to create raspberry spirals in the custard.
Place into oven and bake for 40 minutes or until the center of the bars are set. Remove the pan from heat and let cool.

Cut the CBD Bliss Bars into squares and dust with powdered sugar. Using a small knife, cut the remaining raspberries in half, removing part of the center to resemble a heart-shaped garnish.
Serve and enjoy!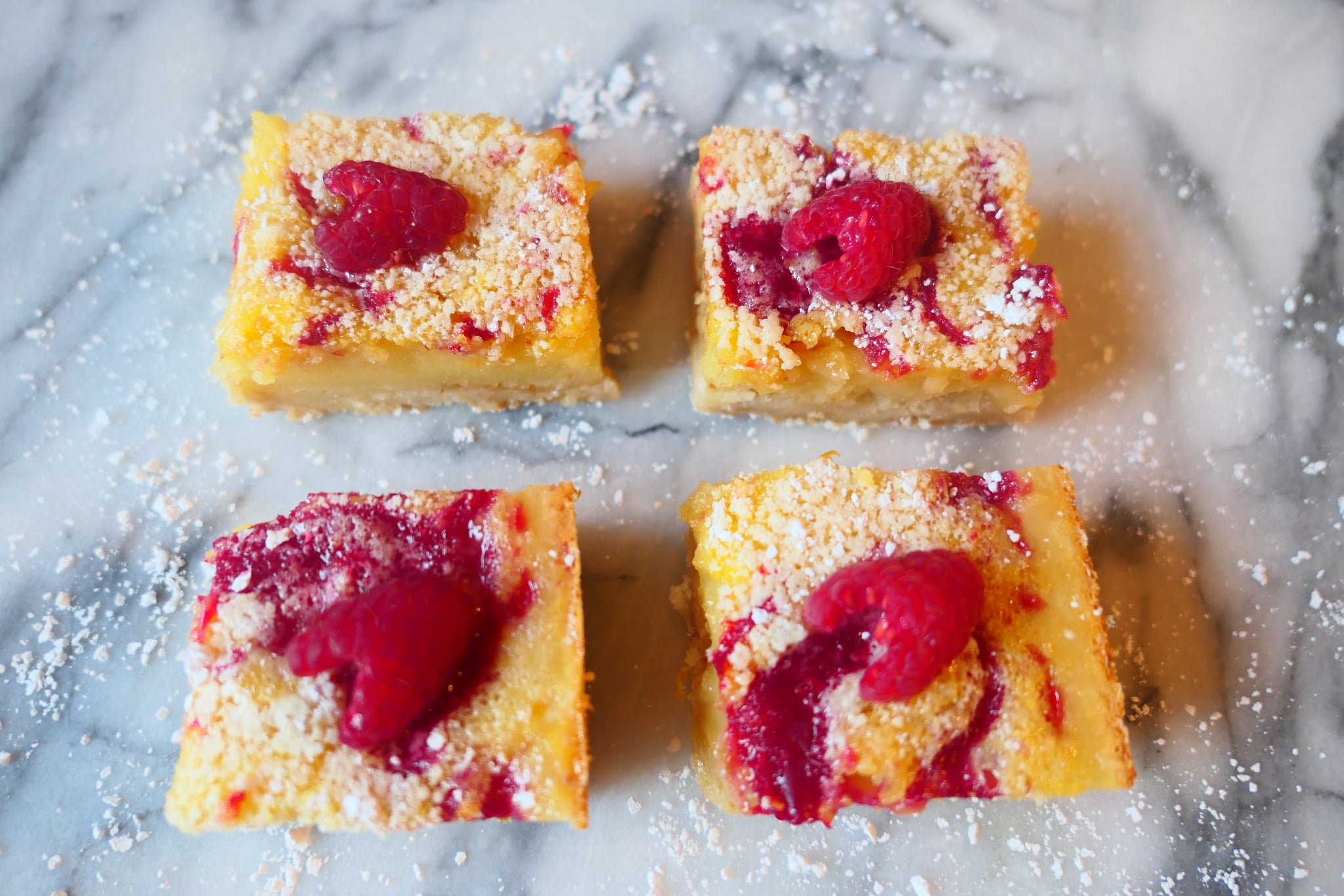 Information
Category

Desserts, Pastries

Cuisine

North American

Yield

18-20 bars

Total Time

1 hour, 44 minutes, 59 seconds
Image Source: POPSUGAR Photography / The Herb Somm