Marathon Training Advice
The 1 Piece of Advice That Changed My Marathon Training Forever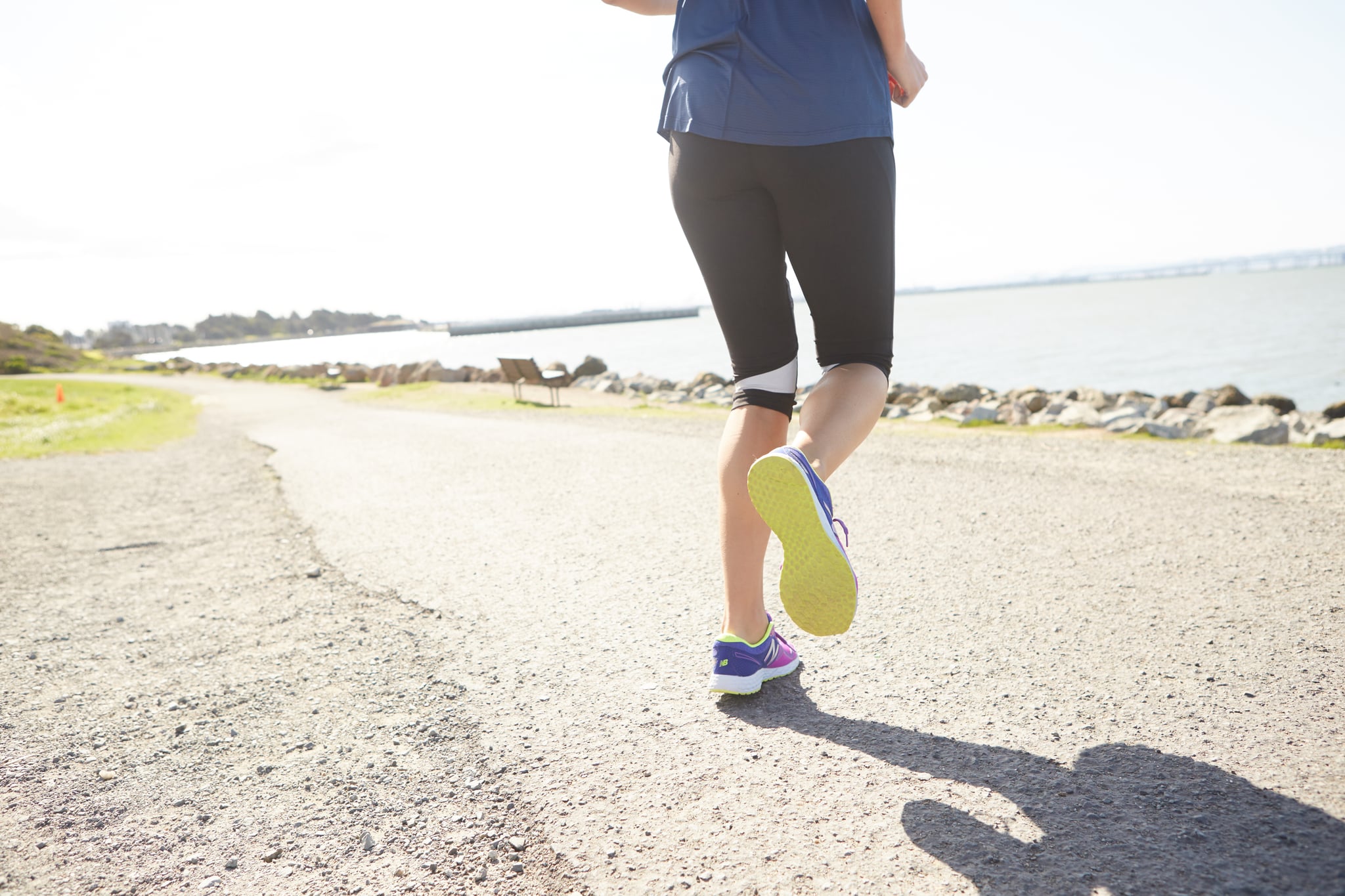 If you've ever run a marathon, or a race of any distance, you've probably gotten your fair share of running advice. Perhaps you sought it out on the internet or from an experienced runner friend, or perhaps it came to you unsolicited. Either way, there's no shortage of tips and tricks, latest research, and personal anecdotes about how to run faster, farther, healthier, and with better results.
When I was considering registering for my first marathon, I reached out to a girlfriend who had run four or five herself and trained with a hardcore local training group. I had one question for her: Can I do this? I had never run farther than a half marathon, ran at a nine- or 10-minute per mile pace, and had to balance a training schedule with a job and two kids. She assured me I could do it, and I allowed myself to believe her just long enough to sign up for the race and commit to a training plan.
When the mileage got up into the double digits, though, and longer than my previous record of 13.1 miles, things got rough. My pace was barely faster than a walk some days, my hamstrings were perpetually tight, and the gel packets I ate for midrun fuel started to make me gag. I worried that I was in over my head. I wondered what the refund policy was on the registration fee. It seemed impossible that I'd actually be able to run 26.2 miles.
I texted the girlfriend who had assured me at the beginning I could pull it off and informed her she was wrong. I listed off all the reasons it was actually impossible and all the ways my body wasn't capable. I hoped she'd have some hard-earned advice, picked up after she had been in a similar rough spot while training for one of her marathons. Maybe there was a superfood supplement she hard started taking, a precise time of day to run, compression socks that gave her legs new life, or a stretching routine that magically erased the muscle soreness. Nope; she didn't have any of those tips. Instead, she told me the truth I needed to hear: "It's supposed to be hard."
At the time, it felt like the worst piece of advice I had ever received, although now I know it's actually the best. I was searching for a way to make it less hard, and in doing so, I had overlooked the heart of the whole endeavor. It's supposed to be hard. That's why it's such an accomplishment, a badge of honor.
I came to understand the hardship of marathon training as the hard work of becoming better. I used to not be able to run farther than 13 miles, and now I can. To get there, though, I had to be able to push the limit of what was possible, of what felt hard. When my training runs would feel particularly difficult, my legs achy and my lungs burning, I started trying to celebrate that feeling, knowing it meant I was on a path of growth.
To quote Tom Hanks in A League of Their Own, "If it was easy, everyone would do it." I knew that when it felt hard and I kept at it anyways, I was accomplishing something that not everyone could do.
This is true outside of running, too. Growth is usually hard. Pushing the limits of what's possible, doing something for the first time, accomplishing a new goal — these things take hard work, and hard work is, well, hard. But it's necessary, often yielding a payoff that more than justifies the pain, whether physical or emotional.
When I crossed the finish line of that marathon last year, physically and emotionally exhausted, I knew that every ounce of my hard work had been necessary to get there. I was so glad I didn't quit, that I didn't let the hardship of training overpower my desire to accomplish this goal.
Yes, it was supposed to be hard. And on the other side of the finish line, looking back at all my hard work, I felt really proud of myself. I think it's supposed to feel like that, too.
Image Source: POPSUGAR Photography / Ericka McConnell