Mason Jar Salad Bar
For All You Salad-Lovers! Try This DIY Mason Jar Salad Bar
You know you should be eating a salad with dinner. But it's such a pain to take out all the ingredients every single night, wash and cut them, and prepare your bowl of veggies. So you usually just say eff it and forgo the bowl of greens. If this sounds like you every night, here's a salad hack that will make those dinner salads happen.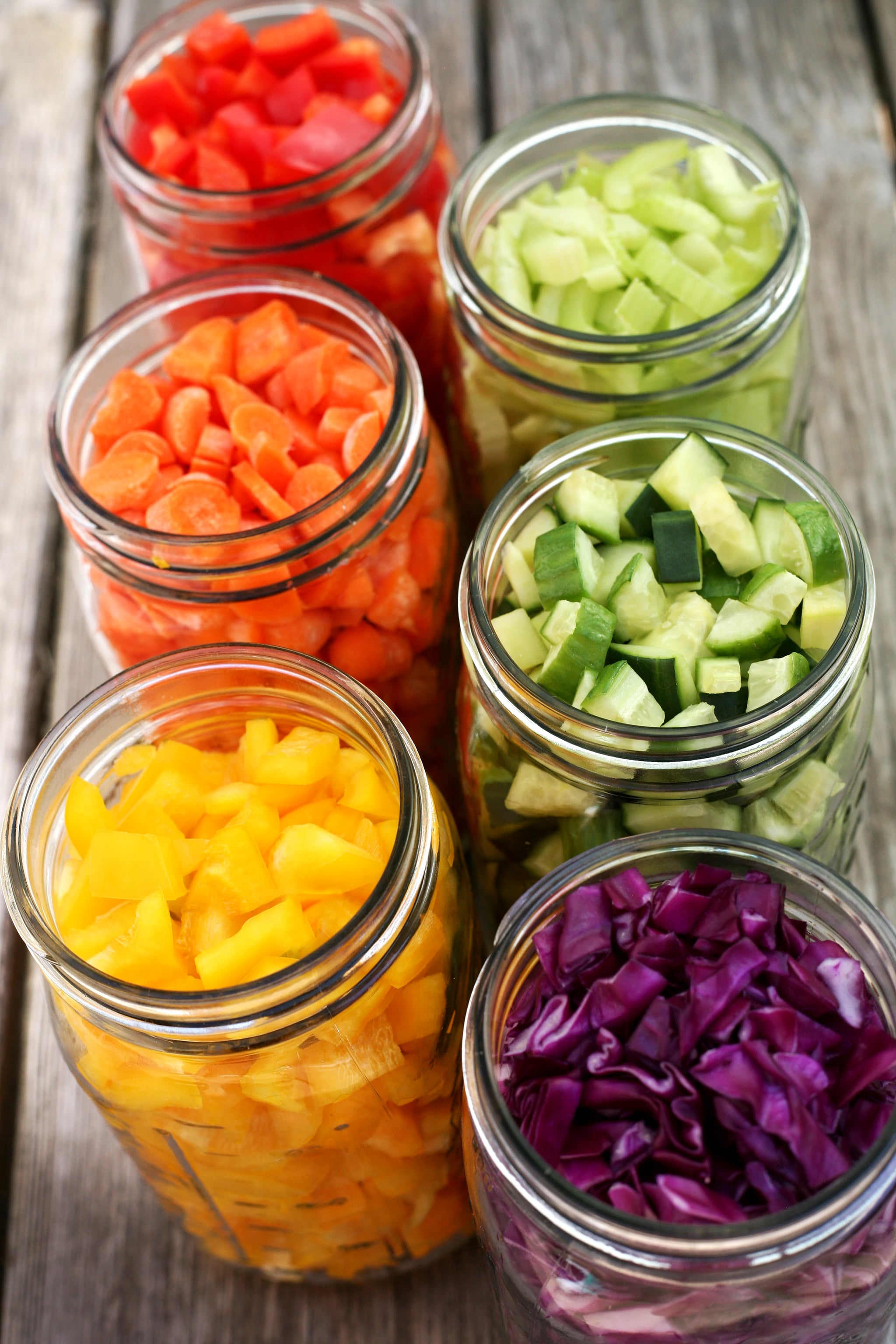 All you need is about 30 minutes on Sunday night. Wash and cut all your favorite veggies, then store them in closed mason jars. Each night, take out the six or so jars and you've got a DIY salad bar. Buy a box of greens like mesclun, baby kale, or baby spinach, and keep some extra toppings on hand such as sunflower seeds and avocado, and your salad will take less then five minutes to make.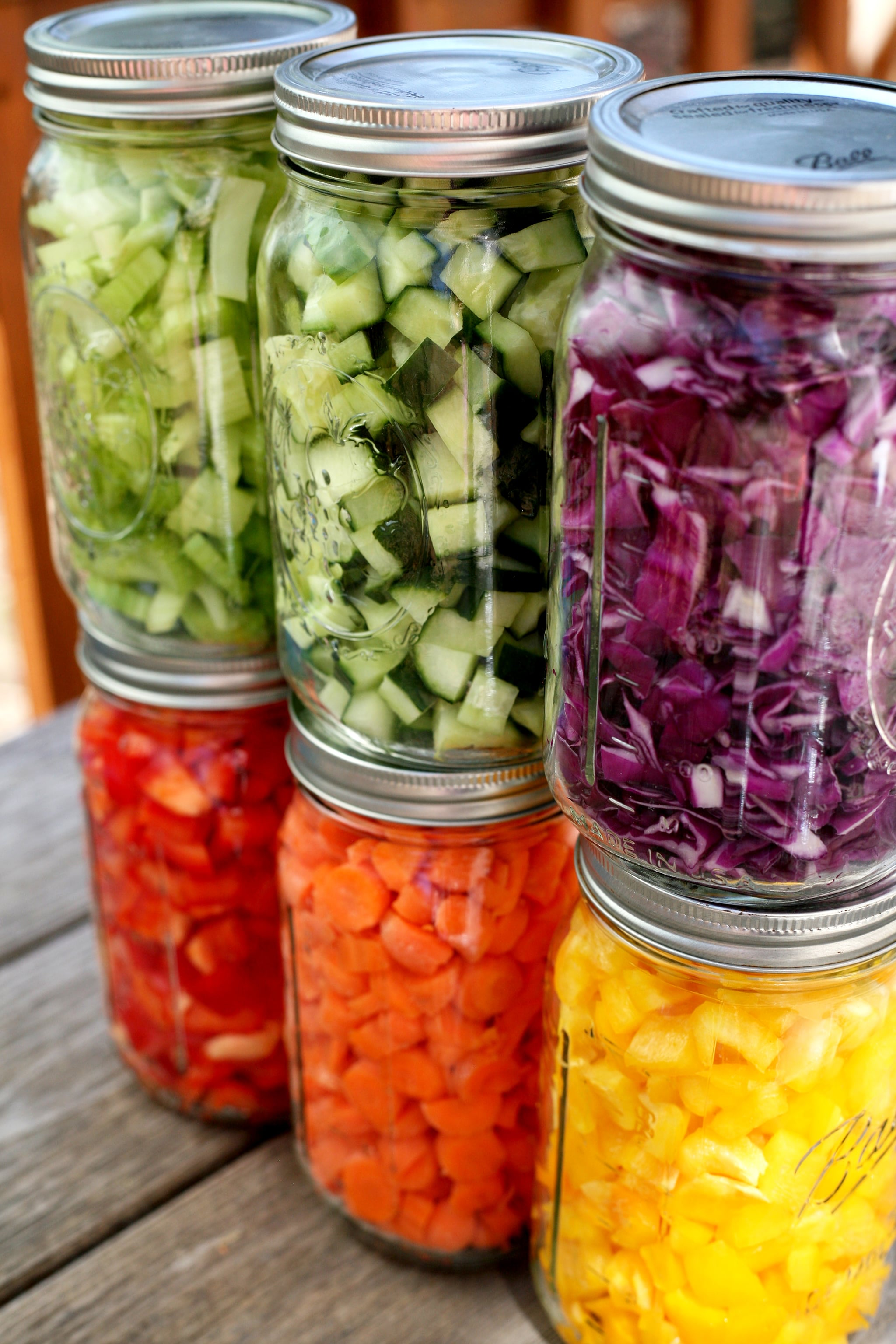 The jars will keep your veggies tasting crisp and fresh, and this hack will save you tons of time each night. Here's what you'll need:
2 red peppers
16-ounce bag of baby carrots
2 yellow peppers
2 bunches of celery
1 large European cucumber or 2 regular cucumbers
1/2 small red cabbage
Get creative with what you love in your salad bowl and see what you can prep ahead of time to make your life easier. You can wash and store a can of garbanzo beans, grill up some chicken, or marinate some tofu. Or cook up some quinoa or wash and store some grapes. Keep the containers in the fridge to grab with your other veggies and your salad is done!