Nina Dobrev's Workout For Abs
These Are the Moves You Need to Build Strong Abs Like Nina Dobrev
One look at Nina Dobrev's Instagram account, and you can tell that she's fit as f*ck. Whether she's strength training at the gym, hitting the slopes on her snowboard, or dancing up a storm in the studio, Nina's active lifestlye is proof that she puts in the work. So when I had the chance to ask the Reebok x Les Mills ambassador about her favorite moves for building strong abs, she hopped on her mat with her Les Mills coach Lissa Bankston and showed me exactly how it's done.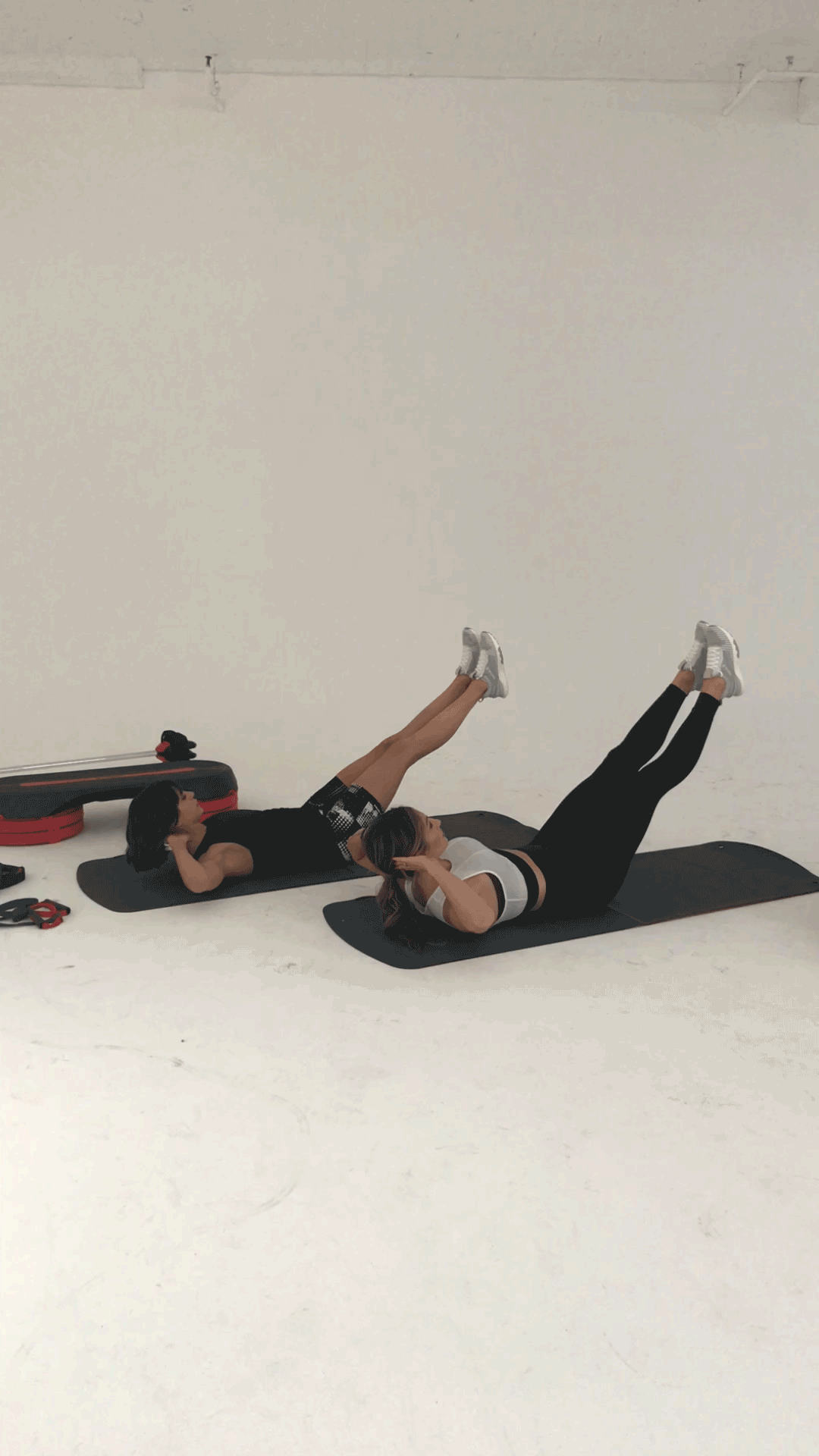 The first move they demonstrated was called a Cross Crawl with Straight Legs. Lissa's pro tip: put your hands on your temples so you don't pull on your neck while doing your reps. The key is to keep your elbows wide, and think about reaching your shoulders toward your inner thighs.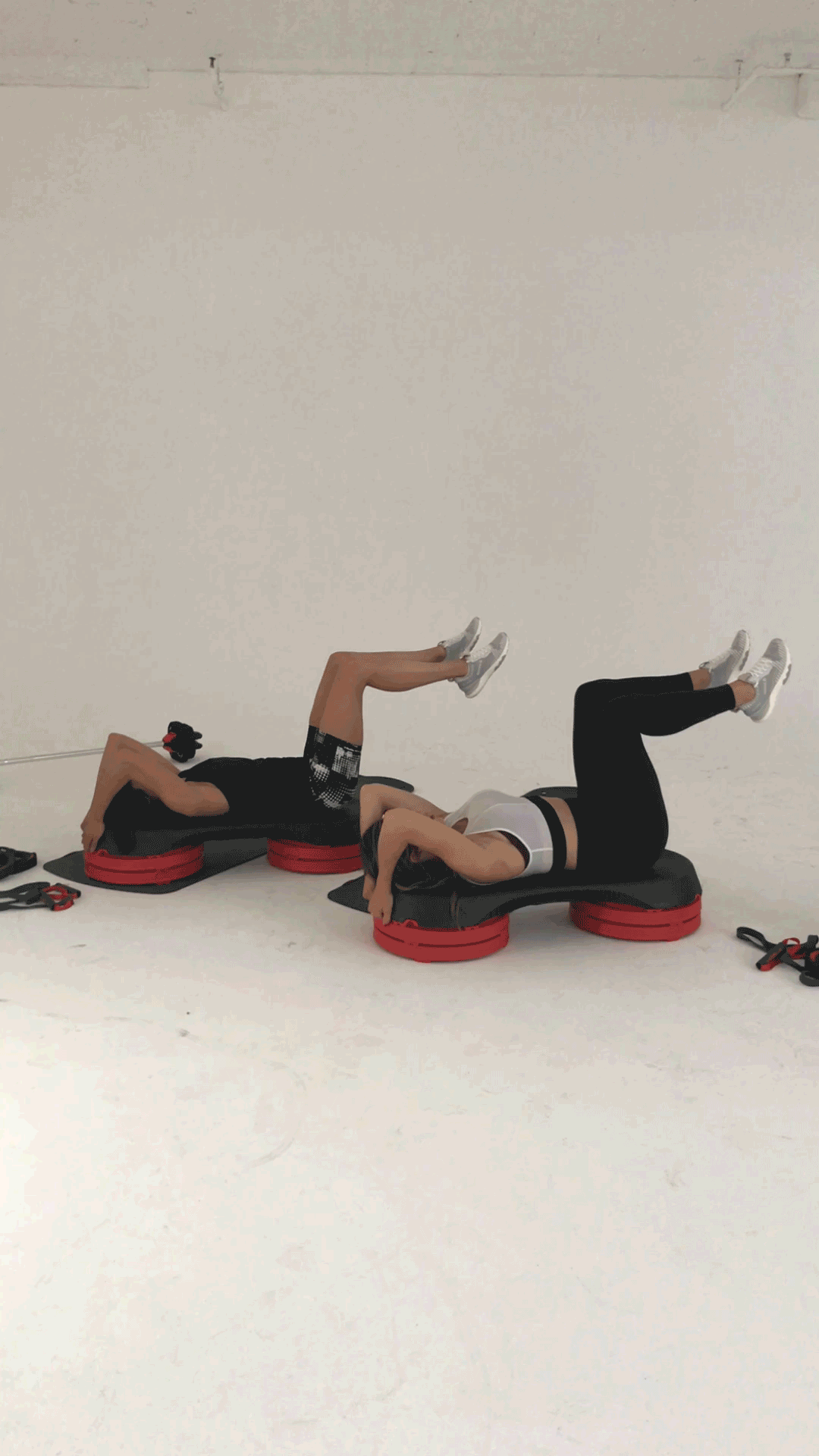 Reverse Crunches are great for targeting the often hard-to-work lower abs. Keeping your shins parallel to the ground and feet hip's width distance apart, you should focus on pushing your feet (not your knees) up toward the sky to really work the lower core.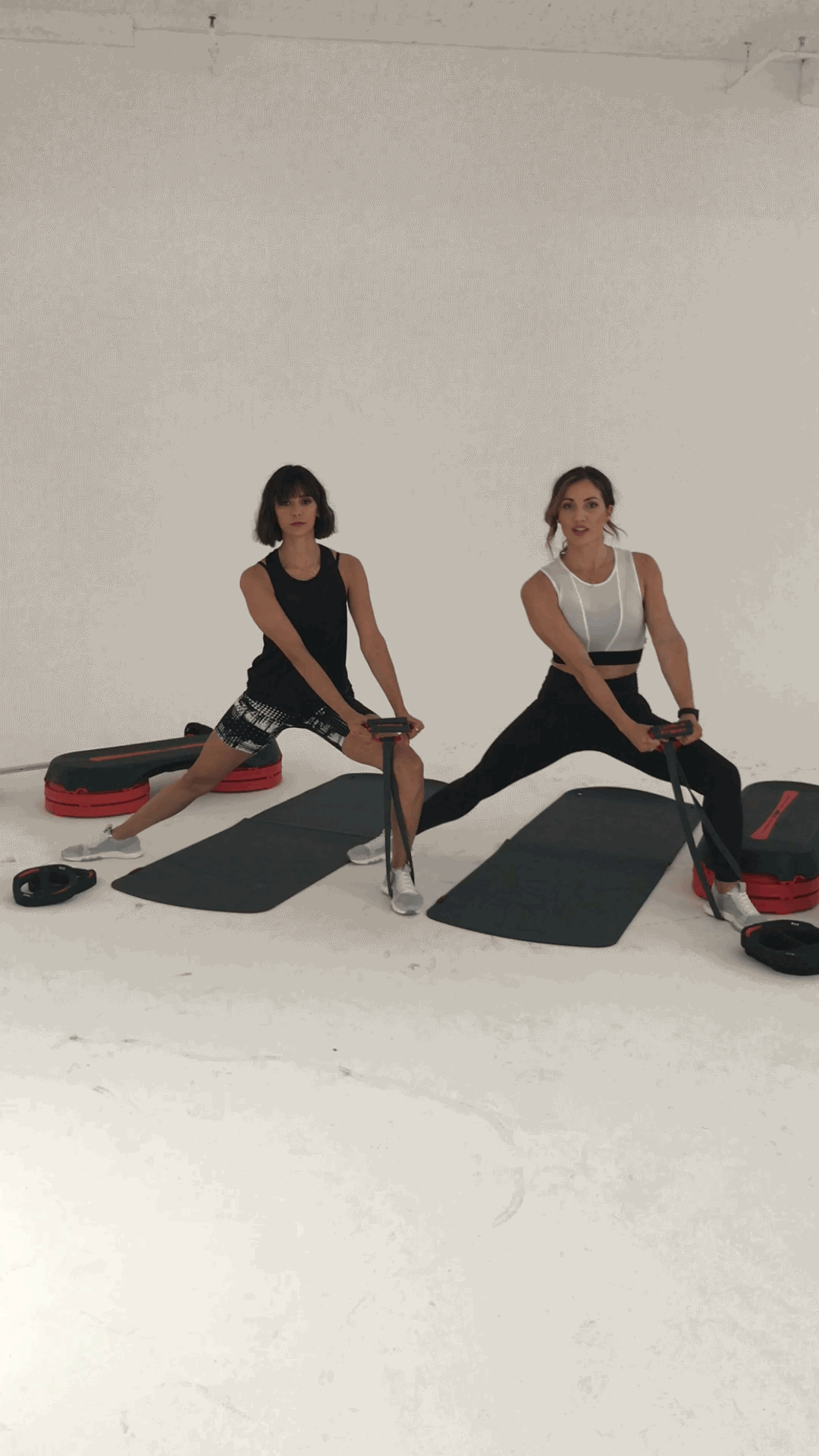 The Woodchop, beyond just being fun to say, is an awesome double duty move that can help tone your arms and your abs at the same time. Feet should be placed outside hip's width, and toes should be turned out. If you don't have a resistance band, Lissa recommends using a household item, like a plate, for this move!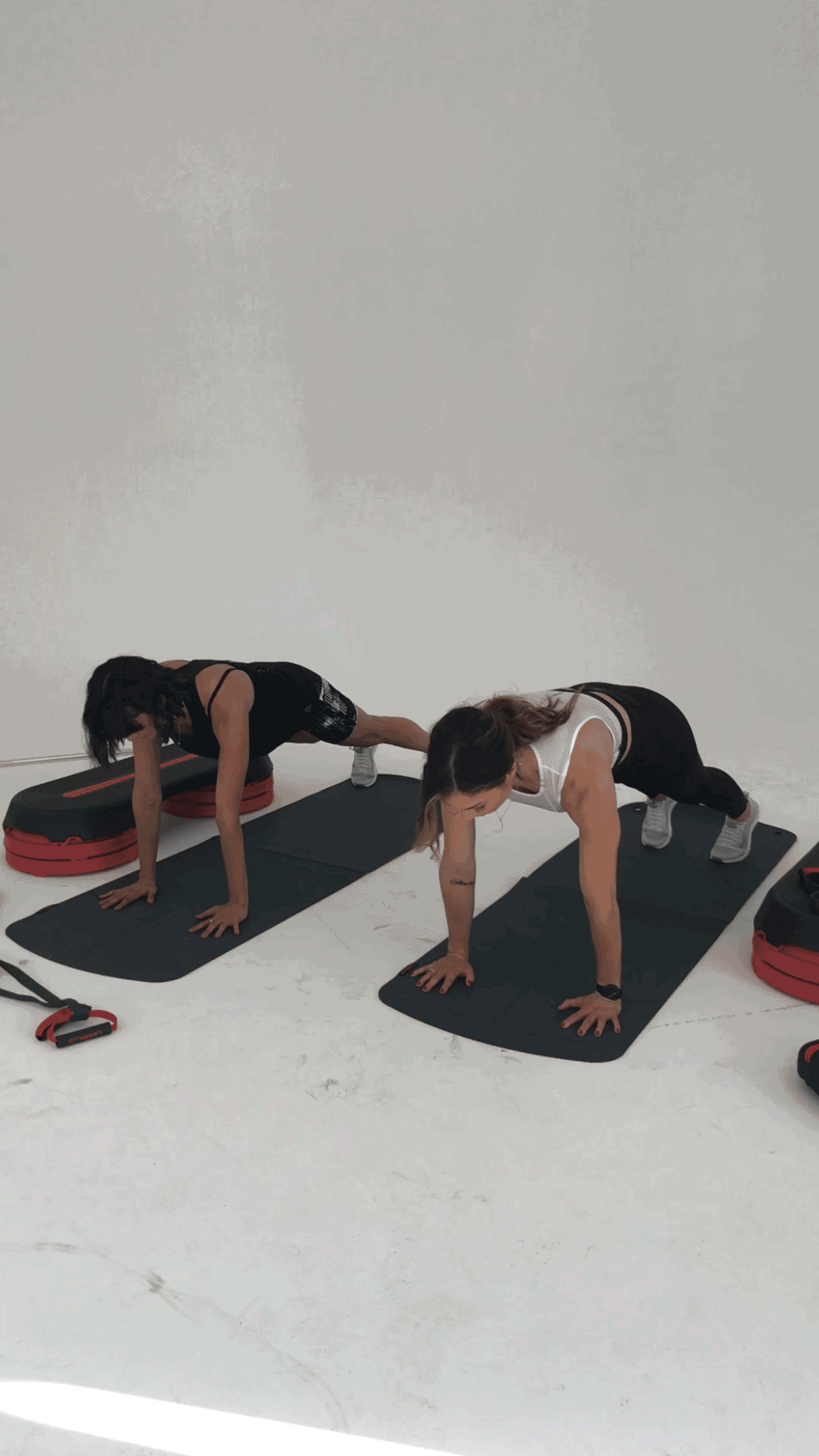 Last but not least, Lissa and Nina both agree that you can't go wrong with classic Mountain Climbers. Start in a Plank position, making sure that your wrists, elbows, and shoulders are all in one line, and crunch your knees in toward your chest. Not only do Mountain Climbers work your abs, but they'll get your heart rate up as well.
Now please excuse us while we get down on the floor and try these out for ourselves. It is ab day after all!