The Nue Co. Probiotic Plant Protein Powder Review
I'm Not a Fan of Protein Powder, but This Is the Low-Carb Powder That's Changing My Mind
As POPSUGAR editors, we independently select and write about stuff we love and think you'll like too. If you buy a product we have recommended, we may receive affiliate commission, which in turn supports our work.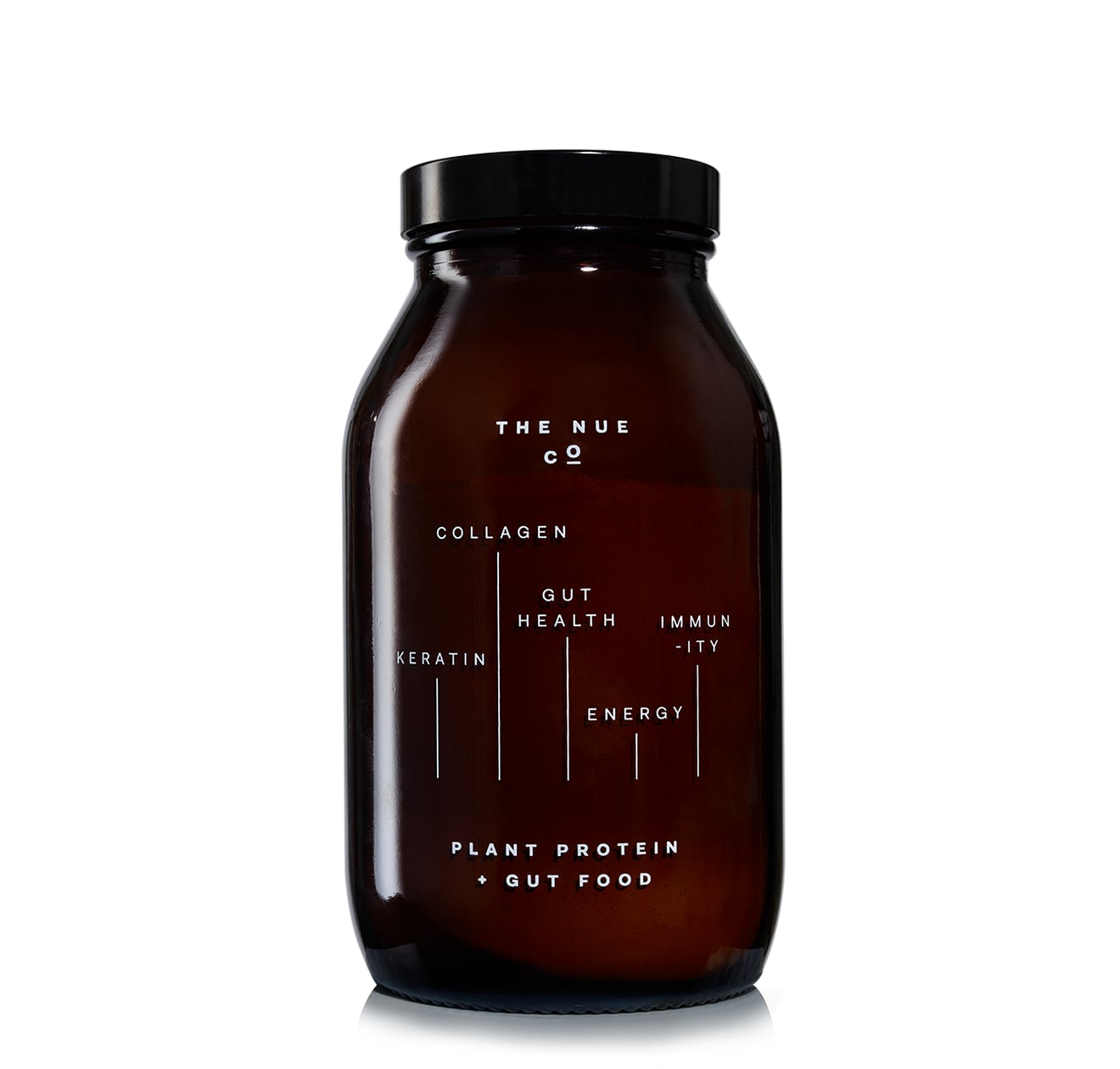 I know consuming protein is important in order to fuel my body with energy, to boost my metabolism, and to help with muscle protein synthesis (building muscle mass). I try to get my protein from whole food sources, but that doesn't always happen due to my schedule. When I can't whip up my go-to salmon dinner or I don't have enough time to replenish my system once I leave the gym and head to work, I'll supplement with protein powder mixed in a milk alternative because it's quick and easy.
I've tried a bunch of protein powders, and I always have the same critique: they all taste weird. I can't pinpoint exactly what the issue is, but I do know I'm always turned off by the flavor. Yes, I know some people love flavored protein powders, but I'd rather not force myself to taste fake vanilla, chai latte, or salted caramel flavors.
I saw The Nue Co. Probiotic Protein Powder ($55) during one of my regular "fall into a black hole on Instagram" moments, and initially, I was just drawn in by the packaging. Eventually, I looked up the ingredient list, liked that it didn't have too many ingredients, and figured I'd give it a shot. It has 60 calories, one gram of fat, two grams of carbs, and 12 grams of protein per serving (one tablespoon). It's also packed with probiotics, if you're concerned about gut health.
I've been using the plant-based protein powder for the past month, and I'm really impressed with the flavor, or lack thereof. I like to mix it with oat milk, and I'm not kidding when I say you can't taste the powder at all. There's no aftertaste or weird flavor, and I know if I ever decide to make any of the protein-packed baked goods I've pinned on Pinterest, I'm pretty sure it would be undetectable.
If you're like me and not a fan of flavored protein powders, I think The Nue Co. protein powder is worth a shot.