Orangetheory OTbeat Burn Review
I Tested Orangetheory's New Heart Rate Monitor and It Makes the Workout 10 Times Better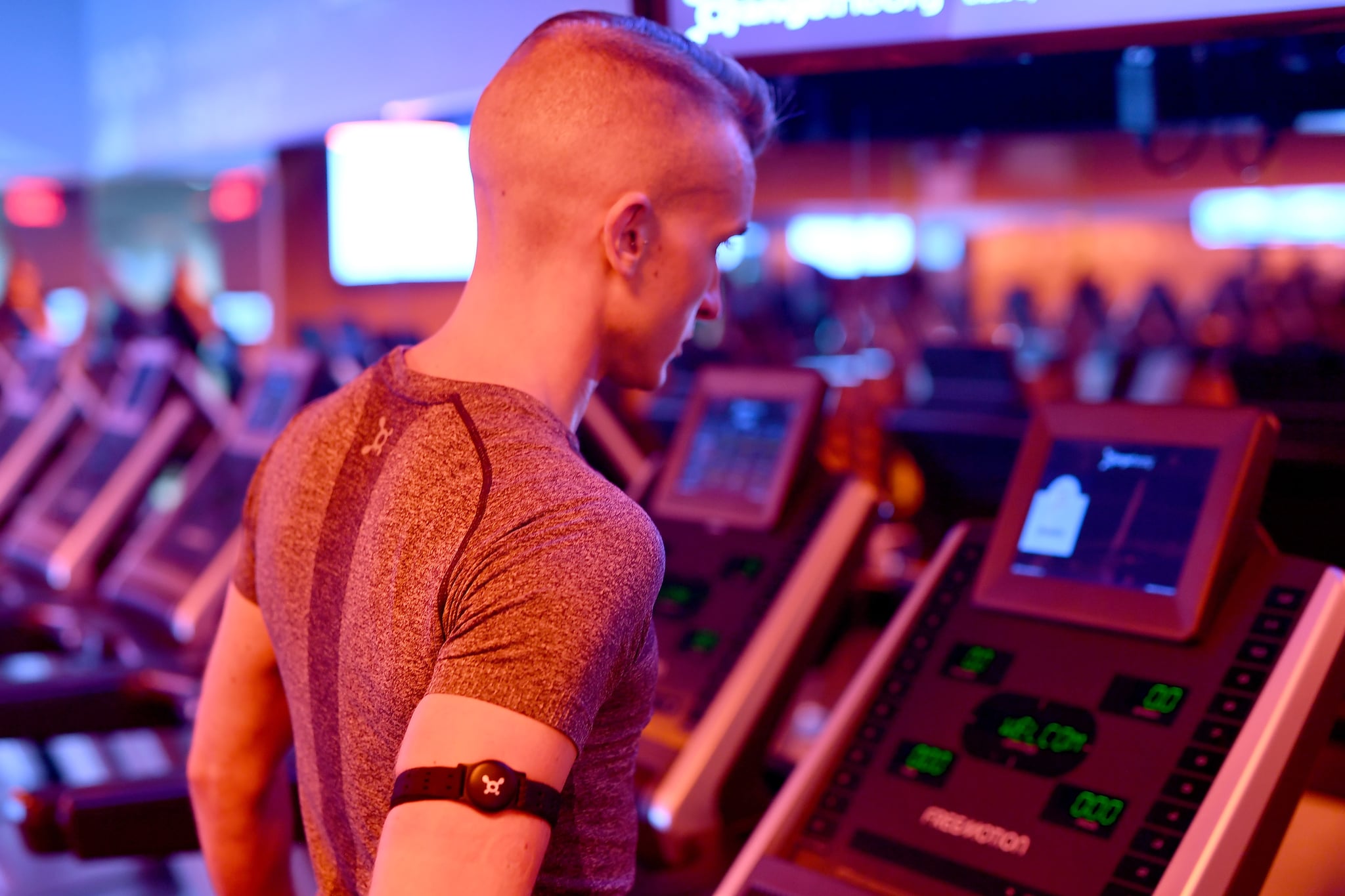 It's no secret that I'm a fan of Orangetheory Fitness. I used the HIIT-style cardio and strength training workout to get in shape for my wedding, and it got me comfortable with lifting weights again. But in the nearly two years since I quit my membership, I have only taken the class a handful of times, usually when I'm traveling and the city has an OTF studio (and since there are more than 1,000 locations around the world, that's most places I travel to).
So when Orangetheory reached out to see if I wanted to test out its technology, I was pumped. I was still a little trepidatious about the running part after the treadmill tripping incident that shall not be named but knew it would be a good workout. After getting an intro to all the new technology from the chief technology officer and chief brand officer, we got to test it out during a modified 45-minute class. Here's what Orangetheory rolled out:
OTbeat Burn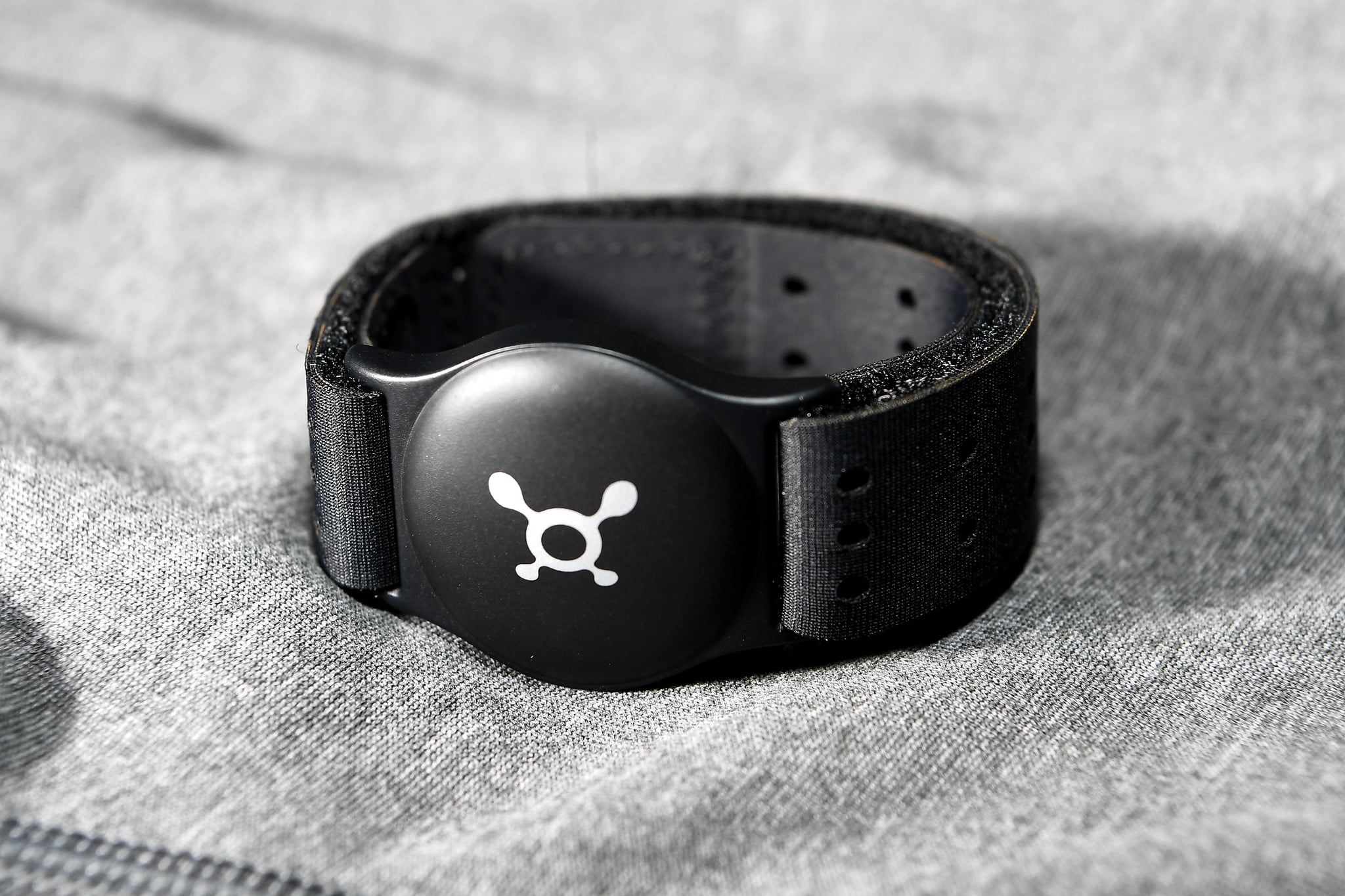 When I first joined Orangetheory, the only wearable technology that was accessible was the OTbeat Core, which is the band you wear around your chest underneath your sports bra. It tracks your heart rate and uses that data to determine which of the five zones you're in: gray, blue, green, orange, or red. Shortly after, the brand introduced the OTbeat Flex, which can be worn on your forearm and also tracks your heart rate. Both of these devices are used to determine your Splat points (how many minutes you spent in the orange and red zones during class) and can track your calorie burn.
The new OTbeat Burn, however, tracks not only your Splat points and calories, but also your steps and distance. It can be worn on your wrist, forearm, or bicep. And you don't need to just wear it to class; your OTbeat Burn can track your data outside of the studio by connecting to the mobile app.
OTconnect
The other cool thing about the OTbeat Burn is that it syncs up to new screens on the treadmills. Each treadmill will come equipped with an iPad-size screen that picks up your name profile and data as soon as you step on. Just click on your name, and all of your data is in front of your face on the screen. As the workout starts, you can track your heart rate, total calories, Splat points, average/maximum incline, maximum miles per hour, and total moving time all on the screen in front of you — no more careening your neck to see the giant screen in the room.
This new system of screen is called the OTconnect and OTF is planning on adding them to the water rowers and eventually the weight room to track your stats throughout the workout.
OTbeat Mobile App
With the new OTbeat mobile app, members can track their stats after each workout and see their full performance summary. You can also join challenges and connect with other members on the app.
How It Impacted the Workout
So all this new technology sounds great, but what does that mean for the actual workout? I'm not being dramatic when I say it was a total game changer. Being able to see my stats in real time in front of my face totally optimized the treadmill portion of the workout. It also kept me focused so I didn't have to keep looking away to find my name on the giant screen in class (and with how apt I am to trip on treadmills, this made me feel safer).
I also loved that it had more stats than just my calories and Splat points. I can see in classes where you alternate between the treadmill and the rower having a cumulative number of how many miles you move will be helpful. Since I hadn't been to OTF in a minute, I burned over 500 calories, earned 23 Splat points, and moved 4,000 steps — a great workout!
I can only wait until this technology is available on the rowers as well and throughout all locations. Right now, I'll have to keep going to OTF in Astor Place in New York City to keep playing around with the technology!