Paleo Oatmeal Recipe
This Paleo "Oatmeal" Recipe Is So Tasty, You'll Probably Want to Have It For Dessert
Whether you're tired of your boring oatmeal or looking for a delicious Paleo alternative, this healthy recipe from PaleoHacks packs as many nutrients and as much energy into your morning as a traditional breakfast does.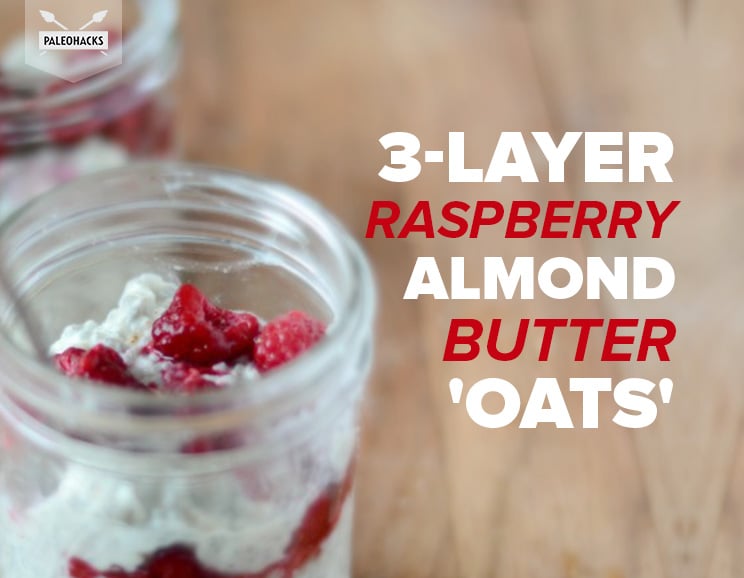 This recipe is my version of an "oats" breakfast, complete with fresh berries and creamy almond butter! The chia seeds and coconut create an oatmeal-like texture, making for a filling and healthy meal.
I love the concept of making things ahead in mason jars. The chia mix and fruit toppings look gorgeous when layered. Plus, it's twice as fun to eat out of the jar with spoon! While I prefer this recipe straight out of the jar, but you can transfer to a saucepan to warm slightly before eating.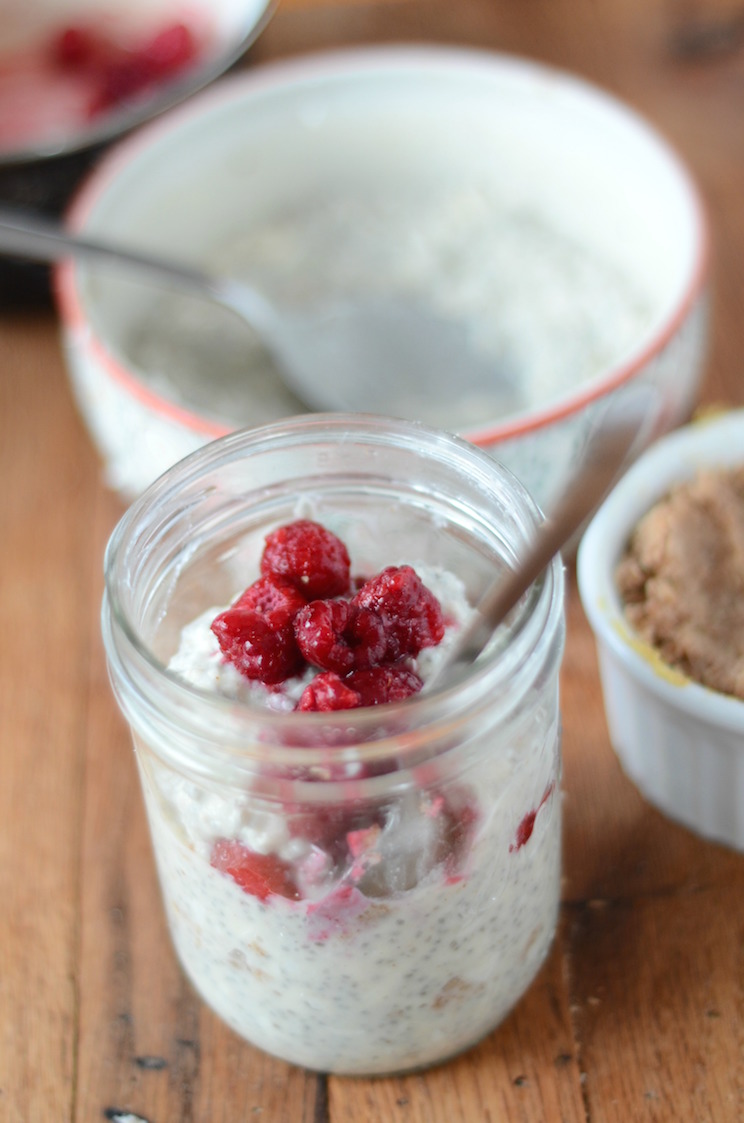 This makes a very yummy and nutritious breakfast, complete with protein from the chia and lots of nutrients from the raspberries. Not to mention healthy, energizing fats from the coconut!
The best part is that you only need a few minutes to prep this recipe, and you'll have a delicious breakfast tomorrow. If you have little ones, it's a fun and easy way to get them in the kitchen, too!
Feel free to change this recipe up with different kinds of berries — you can even add some Paleo Nutella in there.

3-Layer Raspberry Almond Butter "Oats"
From PaleoHacks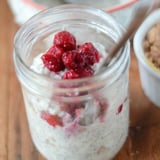 Ingredients
1 cup coconut milk
1 cup cashew milk
1/3 cup chia seeds
1/2 cup unsweetened coconut flakes
3 tablespoons maple syrup
1 teaspoon vanilla extract
1 tablespoon almond butter
1 cup raspberries
Directions
In a mixing bowl, combine the coconut milk, cashew milk, chia seeds, coconut flakes, maple syrup, vanilla extract, and coconut flour.
Mix well and let sit a couple of minutes to set up just a bit.
In 2 to 3 small jars, layer the coconut-chia mixture, almond butter, and raspberries to fill the jars.
Refrigerate for a few hours or overnight. Enjoy for a quick and nutritious breakfast!
Information
Category

Breakfast/Brunch

Cuisine

North American

Yield

2 to 3 servings

Total Time

19 minutes, 59 seconds