No Sugar in Smoothie King's Smoothies
Smoothie King Is Cleaning Up Its Menu With This Exciting Announcement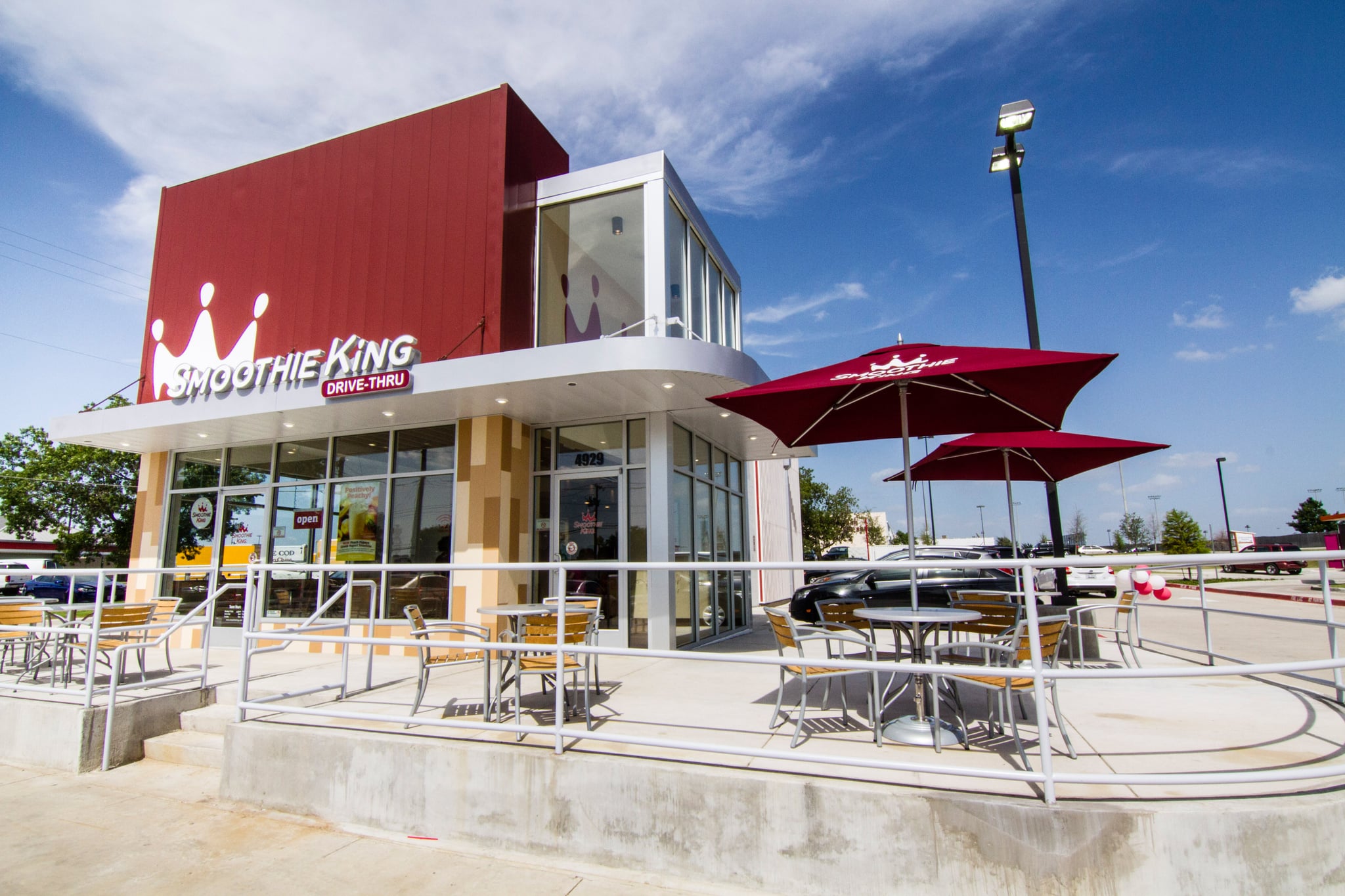 Growing up in the '90s, who can forget ordering Angel Food smoothies on repeat from Smoothie King? The strawberry-banana smoothies featured a SK signature: the addition of crunchy, caramelized turbinado sugar. Plus, it was served up in a styrofoam cup to keep the smoothie nice and chilled.
However, fast-forward to 2017, and Smoothie King has announced major changes through a Cleaner Blending initiative. According to a press release sent to POPSUGAR, Smoothie King "will remove added sugar from more than 50 smoothies and will remove artificial flavors, colors, preservatives, hormones, and GMO fruits and veggies from [its] ingredients."
The first American smoothie franchise says it has already cut "high fructose corn syrup, trans fat, hydrogenated oil, [and] gluten" from its smoothies and is committed to taking things a step further. The turbinado sugar will be replaced with dates and/or a stevia plant-based sweetener. If you follow a specific diet (i.e. vegan, organic, raw, low-carb, low-fat, gluten-free, dairy-free, soy-free, non-GMO), Smoothie King will make sure there's an option for you.
You can expect these changes to roll out over the next year and a half. In addition, Smoothie King is replacing its styrofoam cups with "a new material that is better for the environment." No word on what that will be, but you can expect new SK cups by the end of 2017.
Image Source: Smoothie King