Swimming For Rest Day
Hit the Pool to Recover From a Tough Workout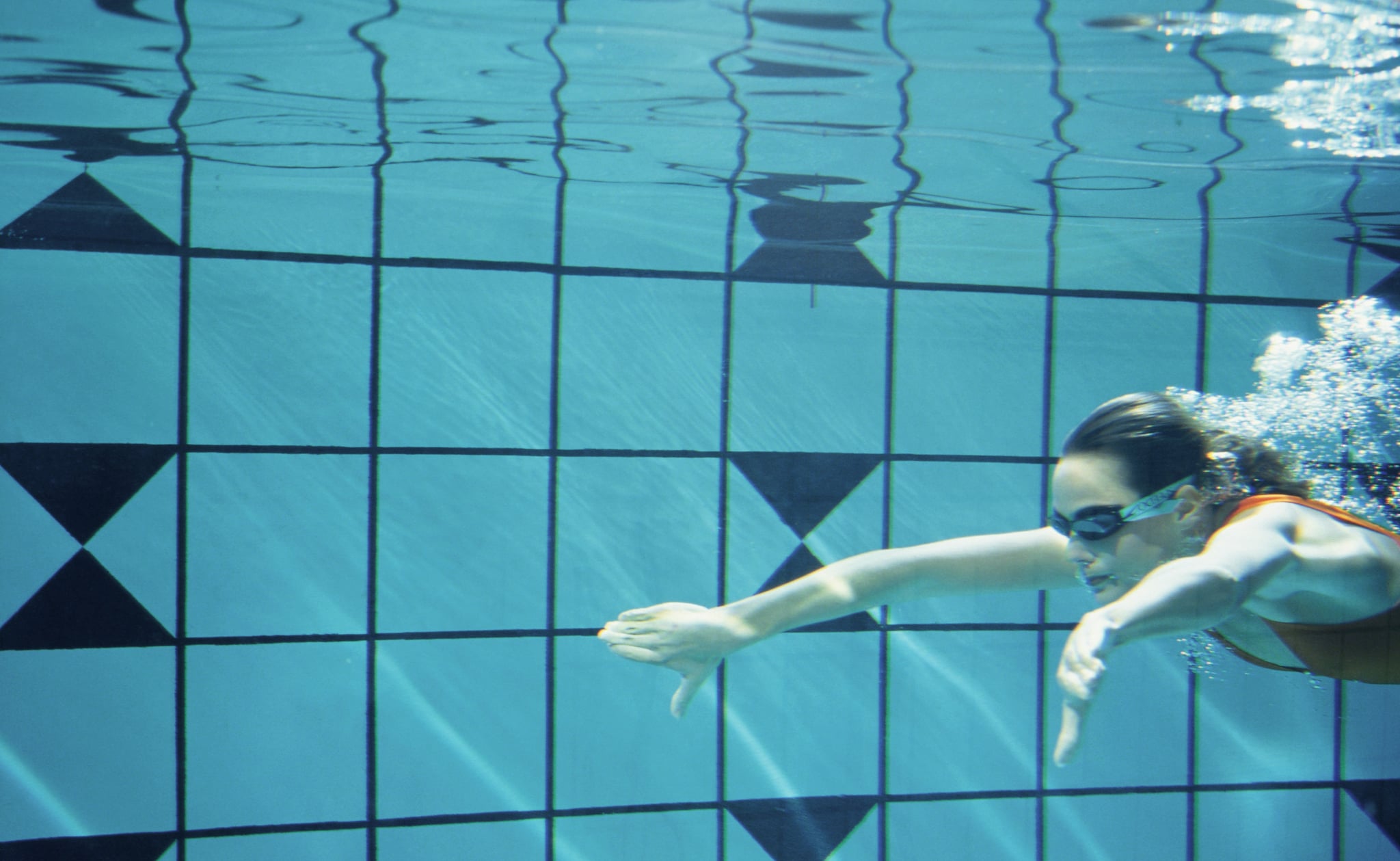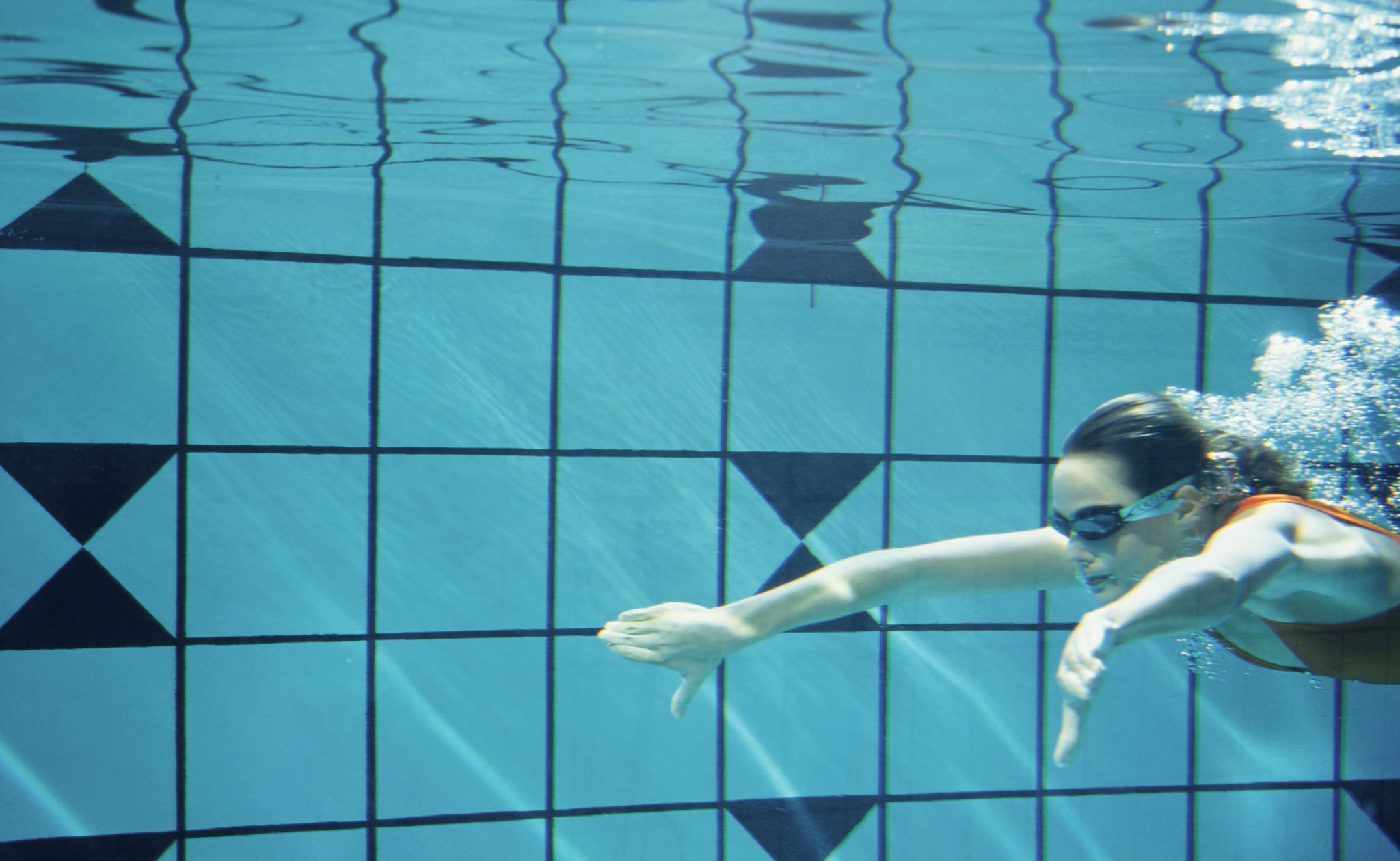 It's time to hit the pool! Swimming indoors might not be as luxurious as lounging poolside in the tropics, but moving around in water is a great way to recover from a hard week of workouts. And this week of workouts from our 31 Days of Fitness was tough!
Light cardio is a great way to get your blood moving to flush out the inflammatory toxins that can linger in muscles after tough workouts, and low-impact swimming is even kinder to a weary body. Heck, just floating feels good when you're dealing with DOMS (delayed onset muscle soreness).
Find a nearby pool and swim at a moderate pace for 20 to 30 minutes. Mix up your strokes and try breast, free, back, and butterfly, if you have mastered that last challenging stroke. We like the active hamstring stretch you get from doing sidestroke — you know, the stroke your grandma likes. Grab a kickboard and shake the pain out of your legs with flutter and frog kicks.
If you're not into swimming laps, simply spend some time splashing around in the pool. Try treading water, kicking while holding onto the wall, and running in the shallow end. Here's a video with even more pool exercises to try. Just get your body moving.