What to Know Before Signing Up For Beachbody
Everything You Need to Know Before Signing Up For Beachbody, Straight From a Trainer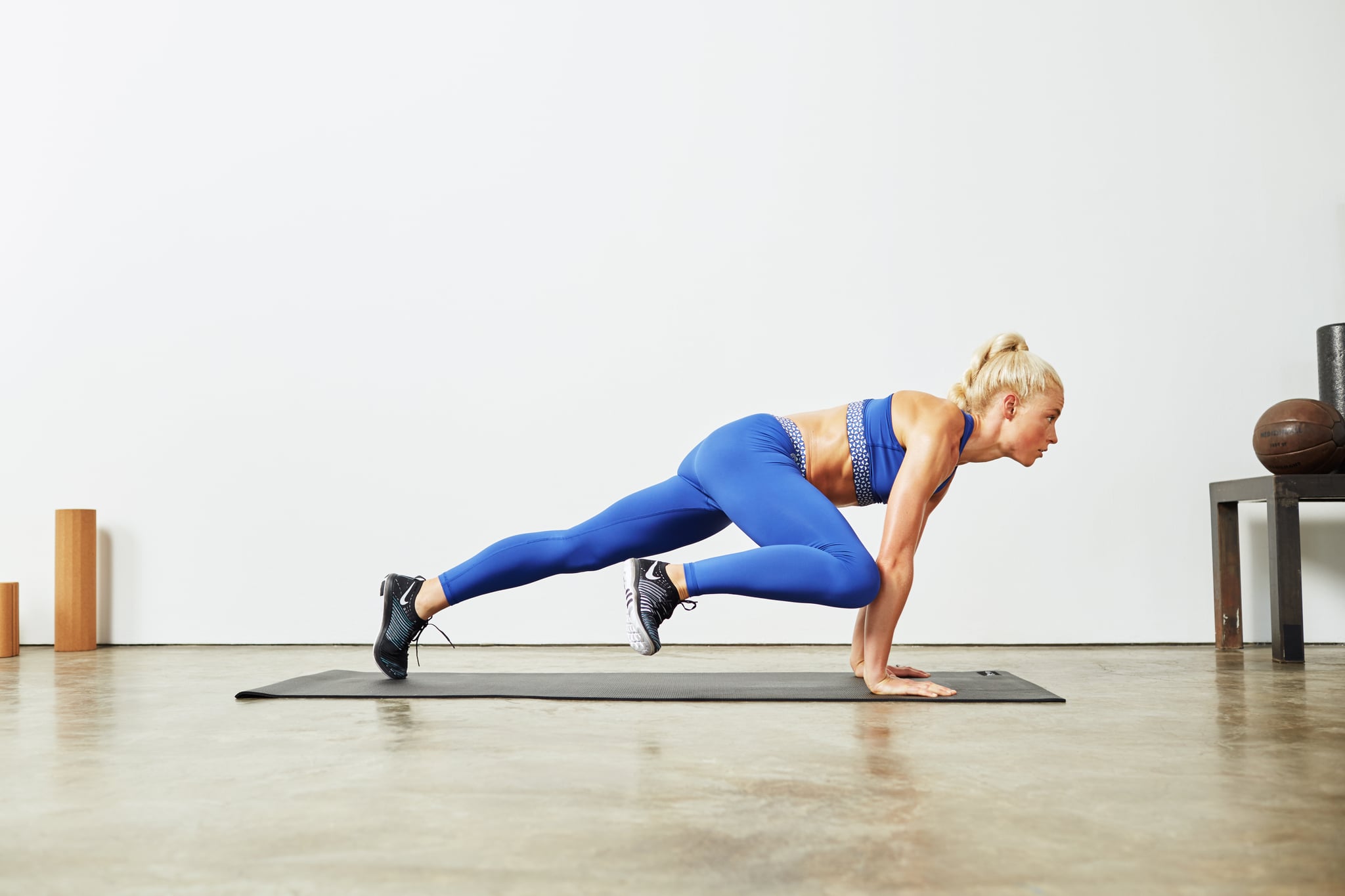 You may have seen people credit Beachbody for their before-and-after transformation photos on Instagram or heard about its popular weight-loss shake called Shakeology. Beachbody is a popular fitness and nutrition platform that has helped thousands of people lose weight and get in shape. As part of its platform, Beachbody offers at-home workouts (P90X or Insanity ring a bell?), nutrition plans, fitness guides, and supplements, including Shakeology.

But you may have also heard about Beachbody coaches and how you can sign up under a coach to order your supplements and stay motivated for your workouts. Since there's so many components to the popular program, POPSUGAR spoke with Joel Freeman, Beachbody super trainer and cocreator of Core De Force. He also has a brand-new strength-training program coming out on Beachbody in a few months called LIIFT4. He broke down everything you need to know before signing up and why it's such a great option to get in shape.
You Get a 14-Day Free Trial
If you've been curious about trying Beachbody but aren't sure what you're getting yourself into, the program offers a 14-day risk-free trial. Even with the trial, you have access to all the workouts up until the day you signed up, including P90X, 80-Day Obsession, and Core De Force.
If you want to sign up for an all-access Beachbody On Demand (BOD) membership, you can do a one-year membership, which comes with a 30-day risk-free trial, for a one-time payment of $99. After that, you will be billed annually from when you signed up. If you don't want to commit to a full year, you can sign up for a six-month membership, which comes with a 30-day risk-free trial and is billed as $59 every six months. Otherwise, you can sign up for the three-month membership, which comes with a 14-day risk-free trial and is billed at $39 every three months.
"The BOD platform itself is very user-friendly," Joel said. "BOD will give you suggestions on what programs to start at your level of fitness and also what your goals are. There are drop-down menus of levels, where it says 'beginner,' 'intermediate,' or 'advanced.' There's a drop-down menu on what your goal should be: build muscle, burn fat — things like that."
You Can Work Out at Home or in the Gym
One of the big appeals about Beachbody is that you're able to work out in the comfort of your own home. The workouts make it easy to get your sweat on with little to no additional equipment and are designed to be done at home. But with the BOD platform, you can download a workout while you have WiFi, keep it in your queue, and stream it when you get to the gym. So for some of the workouts that require equipment you may not have, such as dumbbells or a pull-up bar, this option is perfect.
And while the workouts are designed to use minimal equipment, it may be useful to buy the resistance bands and sliders, like the ones found in the 80-Day Obsession Bundle, especially if you are doing the 80-Day Obsession program.
You'll Need the Right Attire — but Don't Overthink It
If you're starting to work out for the first time or just getting back into the swing of things, you'll want the right attire: comfortable workout clothes you can move in, a supportive sports bra, and something you can sweat in without getting too hot or irritated.
You'll also want a comfortable pair of shoes. For most of the programs, especially with agility work or something like the Insanity workout, a cross-trainer will be best. For the dance programs, such as Core De Force, there's a lot of rotational movement. You want something that's supportive but doesn't have tread on the bottom so you can rotate, such as a dance shoe or something else that will help you do the rotations.
The best part? Since you're working out at home, you don't have anyone to impress. "From a clothes standpoint, the nice thing about working out at home is you can wear whatever the hell you want," Joel said. Amen!
It Comes With a Nutrition Plan
As an all-access BOD member, you also have access to nutrition plans and nutrition assistance on the platform. Almost every program, including 80-Day Obsession and 21-Day Fix, comes with a nutrition plan, including how many meals you should eat and when.
Although the nutrition plans are designed to be used in conjunction with Beachbody's portion-control containers, Joel said you don't have to buy the containers to use the nutrition plans and find success; it just may help you during your meal planning and prepping.
You Don't Need to Buy the Supplements
Beachbody's Shakeology has become a standout supplement from the brand. Not only is it a protein shake, but it also comes packed with other nutrients, such as phytonutrients, antioxidants, adaptogens, and pre- and probiotics. While this all sounds good — and our editor Gina loved it — you don't need to buy the shakes to do the programs.
Beachbody also sells other pre- and post-workout supplements, vitamins, and protein powders. Although they are promoted on the site, they aren't a necessary purchase.
You Don't Need to Sign Up Under a Coach
Part of Beachbody's marketing strategy is multilevel marketing, where some people sign up to be Beachbody coaches and lead a team, or even sign up other coaches under them, where they make revenue. The coaches sell you supplements at a discount from the website and check in to make sure you are being accountable to your fitness and nutrition plan.
"Basically, getting assigned a coach means that you're just going to have someone follow up with you and try to help you stay on track and keep you accountable and make sure that you don't have any questions about the supplements and everything like that," Joel said.
However, you don't need to sign up under a Beachbody coach to access Beachbody workouts and nutrition plans or to buy the supplements.
Image Source: POPSUGAR Photography / Kathryna Hancock