Why Doesn't CBD Do Anything For Me?
Not Feeling the Magic of CBD? It Could Be Because of This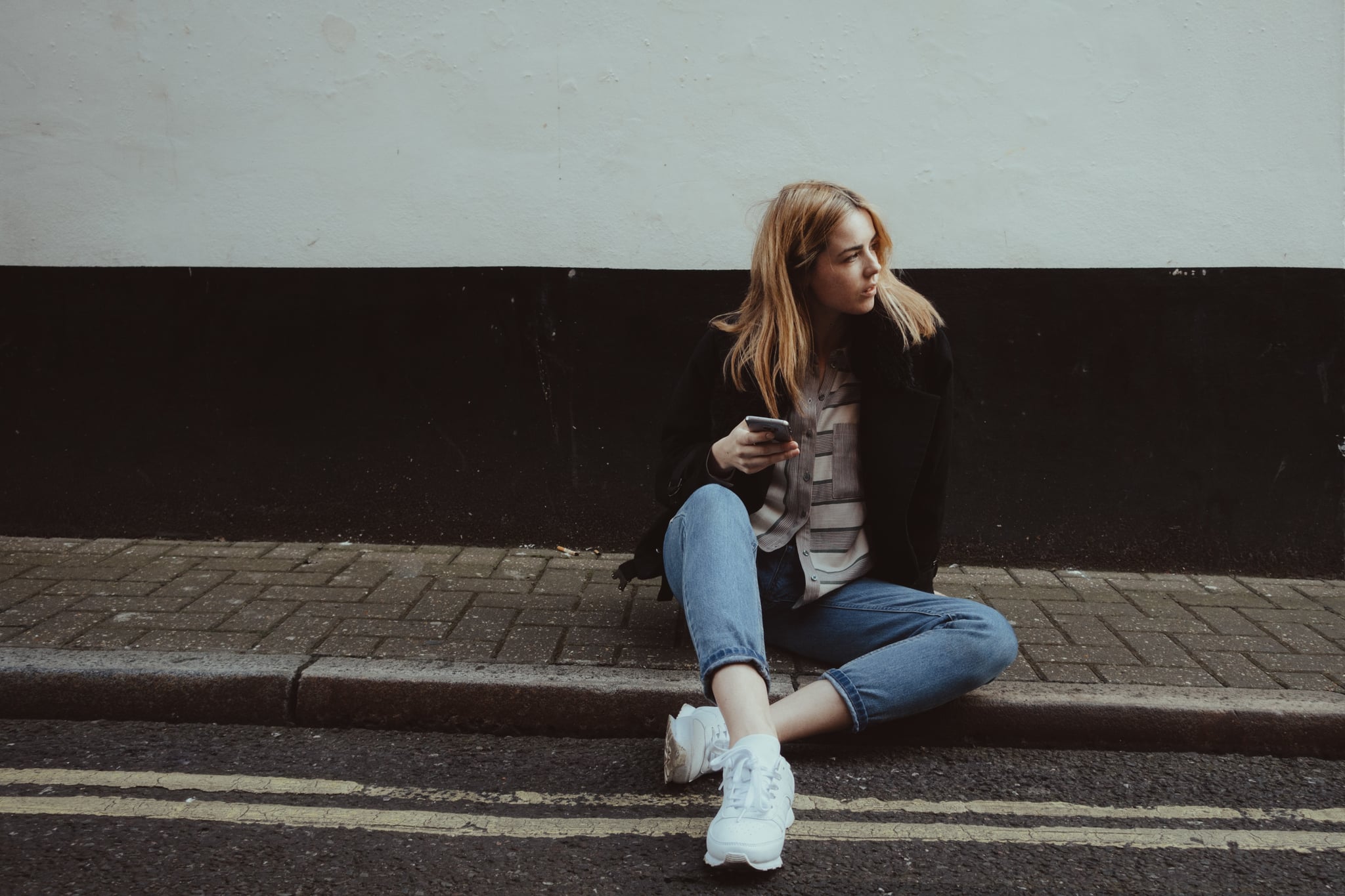 You've read numerous stories about how CBD has changed people's lives. You've heard it referred to as "nature's Xanax." You've done your due diligence and devoured articles about how CBD can help relieve anxiety, reduce inflammation, and even help your workouts. So you decided to try it and experience the magic for yourself. And then . . . nothing happened. If you've tried CBD and it didn't work for you, several factors could be at play. POPSUGAR spoke to experts to find out common reasons CBD doesn't work for people.
A quick refresher: CBD (cannabidiol) is an active compound found in hemp, but it's nonpsychoactive. Read: it doesn't get you high. In addition to its antianxiety and anti-inflammation benefits, there's evidence that it can treat issues like IBD and epilepsy.
You're Not Taking the Right Dose
"There is plenty of science behind CBD oil," said Dr. Elaine Burns, founder of the Southwest Medical Marijuana Evaluation Centers in Phoenix and CEO of DrBurns' ReLeaf products. "If it isn't working for someone, it is either low-quality or the dosing is incorrect. Usually it's a combination of both." She went on to explain that since everyone has the same chemical receptors, if someone isn't responding to CBD, that typically leads her to believe either the product is inferior or the dosage is off.
Finding the correct dosage of CBD is complicated. "CBD at the tiny doses that people are taking (10 to 40 milligrams) is simply not effective," said Jordan Tishler, MD, a Harvard physician, cannabis therapeutics specialist, and the CEO/CMO at InhaleMD. He pointed out studies on CBD that show that doses need to be much, much higher — think 600 to 1,200 mg.
However, Dr. Burns told POPSUGAR that "there is no magic number because every condition is different. Dosing depends on the severity and chronic nature of a condition. There's an art and science to all of this, so there is no blanket one-answer-fits-all dosage." She starts her patients at a low dose and gradually increases the dosage. (POPSUGAR spoke to several doctors about how to find the right CBD dose here.)
Another factor: "It depends on what they are trying to treat and the bioavailability of the product," said Jordan Dorn, the cofounder of LionCura, a wholesale CBD supplier to restaurants and health markets in Los Angeles. Bioavailability is how easily your body can absorb the product, he explained.
Your Product Isn't High-Quality
Todd Mitchem, managing partner and cannabis expert at DacorumStrategies.com, told POPSUGAR that one of the biggest issues is the lack of regulation in mail-order and over-the-counter CBD products. "If the consumer lives in a state with legal cannabis, we always recommend they go there first since the regulated products are far safer and of better quality."
If you don't live in a state with legal cannabis, you're not totally out of luck — you just need to do your research on the products you're buying. "Unfortunately, some products could have a very low concentration or even no CBD at all," said Joel Stanley, cofounder and chairman of CW Hemp. "Sadly, when the FDA tested CBD products and released the results to the public, many of the products contained fractional to no CBD. It's important to look for a trusted brand and reputable manufacturer." He said to find out if it controls the manufacturing process "from seed to shelf," to ask where its raw materials are sourced from, and to see if it does the CBD extraction itself. "A consumer should be able to request batch testing that shows purity and potency," he added.
You May Need a Blend of Cannabinoids
"If a person purchases a high-quality CBD product, the key is that they know what CBD does and does not do," said Mitchem. "CBD is one of over 100 cannabinoids in the cannabis plant. You may in fact need a more complex cannabinoid profile in the plant for it to be effective," he explained. High-quality CBD can help with ailments like depression, and highly concentrated topical CBD can also be very effective for pain, he explained. If you want to use CBD to treat chronic ailments like Crohn's disease, he said you would benefit more from a blend of CBD and another cannabinoid, like THC. But THC is a psychoactive compound, so these formulations would only be available in states where marijuana is legal.
You Haven't Been Using It Long Enough
"The longer-term effects of CBD, such as the anti-inflammatory properties, require daily use, and the benefits can be felt after two to four weeks," said Dorn. "CBD over time interacts with the cannabinoid receptors of the endocannabinoid system and the immune system to trigger a response from your cells, thus creating the painkilling and anti-inflammatory effects." In regular-person speak, this means that it takes a bit of time for it to start working.
"Even though some consumers have quick success, this is a dietary supplement," Stanley said. "It takes time for some of us to experience something as simple as balance in our body. Balance can appear in very different ways for different people. Also, it's important to follow the manufacturer's instructions on the label."